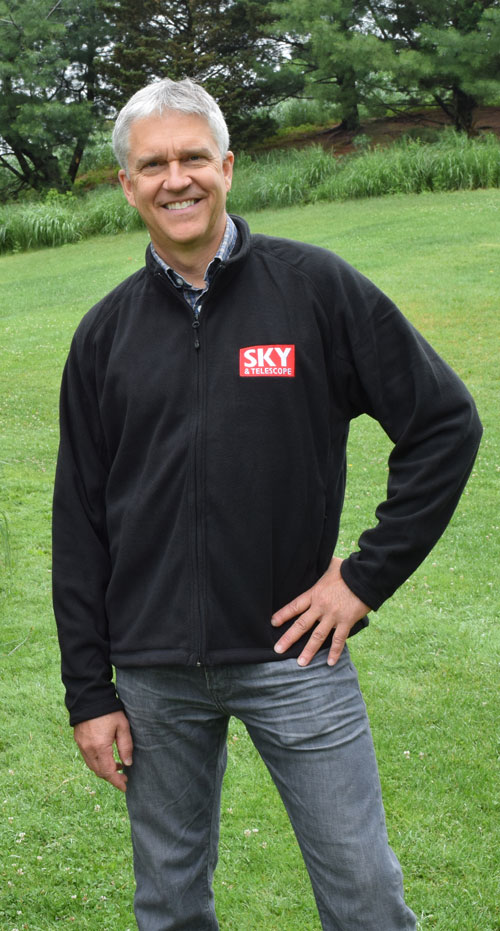 If stargazing is part of your summer vacation plans — and for your sake I certainly hope it is — consider picking up one of our new fleece jackets.
These black jackets, embroidered with the classic Sky & Telescope logo, will help you meet that first rule of dressing for the cold: trapping layers of warm air near your body. As we all know, certain summer nights can become quite chilly, particularly in the hours before dawn — the night's coldest. Be prepared for those clear, cold nights!
The jacket is made of cozy fleece, and it has pockets both outside (zippered) and in (open-top). Keep your hands warm in the outer ones, and store your favorite snack, a water bottle, or an extra eyepiece in the inner pocket. You can also cinch the bottom of the jacket with an elastic pull-string to keep the heat in.
Available in men's L and XL, and women's S, M, L, and XL. If the jacket proves popular among our readers, we'll order more, including more sizes, and we'll make it a regular item in Shop at Sky. But right now, quantities are limited, so act now!