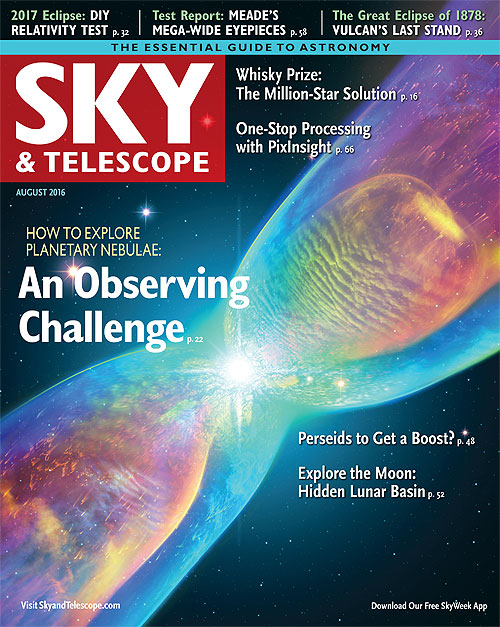 Celestial Spectacular: Perseids, Nebulae, and Globular Clusters

As August rolls around, it will soon be time for the yearly show of the Perseid meteor shower. And this year the show could be even better than usual, maybe even spectacular. Pick up the issue to find out why! Up for more of a challenge? Explore the Minkowski catalog of planetary nebulae, with expert guidance from Ted Forte. And if nights turn cloudy, read up on the human story behind computer simulations. Astronomers sought to model a globular cluster made of a million stars — the Holy Grail of globular cluster simulations — and  they succeeded. But not without some crashed code and unasked-for black holes along the way. Plus, find guides to a trio of awesome planetary get-togethers, peek into the history behind the 1878 total solar eclipse, read a review of Meade's MWA Eyepieces, and more.
Feature Articles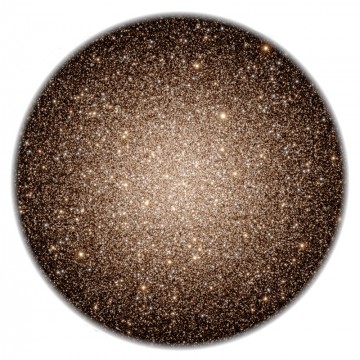 A Million Stars
Crashing code, unasked-for black holes, and months of work lost to mistakes — astrophysicists battled many foes in their quest to create the Holy Grail of star cluster simulations.
By Benjamin Skuse

Meet the Minkowskis
The Minkowski catalog of planetary nebulae will keep you at the eyepiece for years to come.
By Ted Forte

Visual Filters for Deep-Sky Observing
While not a magic bullet for defeating light pollution, "nebula filters" are still a boon for many urban observers.
By Rod Mollise

A Do-It-Yourself Relativity Test
Using off-the-shelf equipment during next year's total solar eclipse, you can prove that Einstein really was right.
By Donald Bruns

The Great American Eclipse of the 19th Century
In the summer of 1878, astronomers and tourists were newly ready to swarm into the Wild West.
By William Sheehan

Processing with PixInsight
Follow this workflow to get more out of your deep-sky astrophotos.
By Ron Brecher

Beyond the Printed Page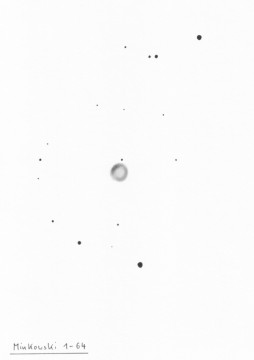 Globular Cluster Simulations
Click through cosmic time to watch globular clusters evolve.
Minkowski Planetary Nebulae
Looking for an observing challenge? An expert observer offers advice for exploring the Minkowski catalog of planetary nebulae..
My Do-It-Yourself Relativity Test
Here's an update on an amateur astronomer's amazing effort to prove that Einstein really was right during the 2017 total solar eclipse.
Join S&T in Wyoming
Come see the Rockies, tour historic Cheyenne, and see the American total solar eclipse everyone's been waiting for.
Lunar Librations
Librations and other lunar data for August 2016.
ALSO IN THIS ISSUE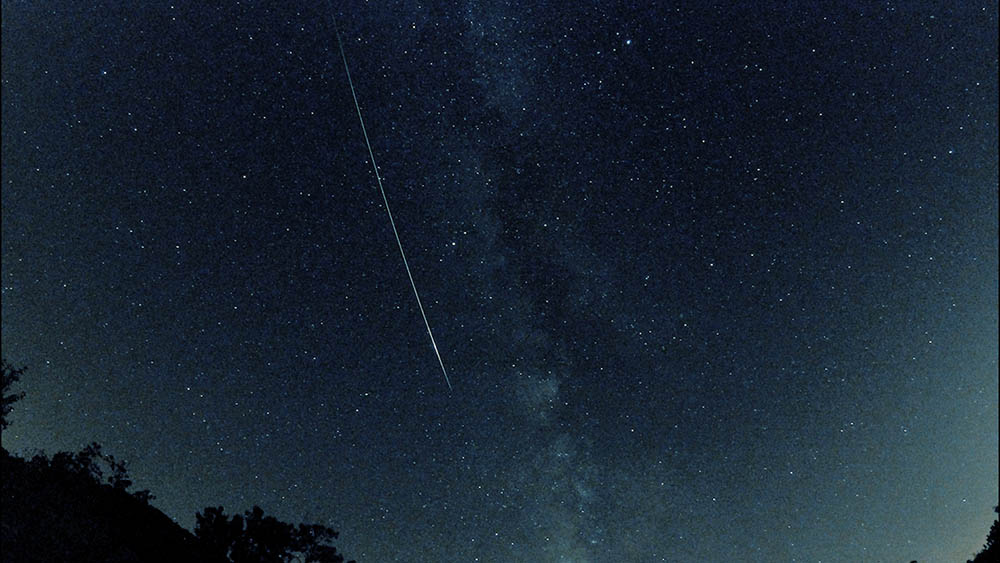 August's Double Convergences
Observe a series of planetary get-togethers this month.
By Fred Schaaf

Perseids to Get a Jupiter Boost?
After the Moon sets, the Perseid meteors could be unusually rich.
By Alan MacRobert

Twin Basins with a Twist
Track down two big lunar basins — one obvious and the other nearly invisible.
By Charles A. Wood

Scutum's Gems
Part the misty vapors of the Milky Way to find these glorious objects.
By Sue French

Table of Contents
See what else August's issue has to offer.