The total solar eclipse of 2017 is about a year and a half away - but as you'll see in this issue, the time to begin planning is now. Eclipse experts Fred Espenak and Jay Anderson tell you what you need to know for weather prospects along the line of totality. And you'll also read about Citizen CATE, an ambitious amateur observing project that aims to capture all 90 minutes of totality for an unprecedented view into the Sun's inner corona. And, as in every January issue, the editors of Sky & Telescope highlight 24 hot products that you'll want (or at least want to know about) for 2016. Plus, find all the usual observing guides, including a close conjunction of Saturn and Venus in early-morning January skies.
Feature Articles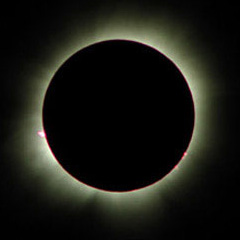 Get Ready for America's Coast-to-Coast Eclipse
Where will you be on August 21, 2017 — when a total solar eclipse will be seen from Oregon to South Carolina?
By Fred Espenak & Jay Anderson

Wanted: 90 Minutes of Totality
Solar scientists hope an armada of amateur astrophotographers can record the inner corona's evolution throughout the 2017 total solar eclipse.
By Matt Penn

Hot Products for 2016
By the Editors of Sky & Telescope

Monsters in the Dark
Despite their size, there's no need to fear giant elliptical and cD galaxies.
By Richard Jakiel

The Tale of the Brashear Time Capsule
A collapsed building spits out pieces of America's telescope history.
By Al Paslow

Beyond the Printed Page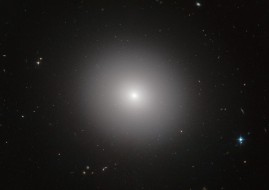 Monster Galaxies
Here you'll find the reference list of giant elliptical galaxies discussed in the January 2016 issue.
Astronomy Travel
Roam the world and see astronomical wonders with Sky & Telescope.
A Teeny Supermassive Black Hole: The Full Story
Read the full story on how the tiniest supermassive black hole known to date was found.
Lunar Librations
Librations and other lunar data for January 2016.
ALSO IN THIS ISSUE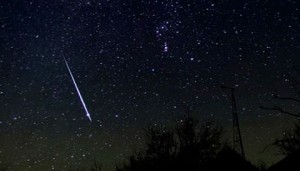 New Year's Celebration
Venus and Saturn come together for a close conjunction early in January
By Fred Schaaf

Quads to Come Out of Hiding
The least-observed major meteor shower should be in plain sight this year.
By Alan MacRobert

The River
Plumb the hidden depths of an ancient celestial waterway.
By Sue French

Table of Contents
See what else January's issue has to offer.