Streams of stars abound in the Milky Way halo, as discussed in the April 2017 issue of Sky & Telescope. They are the remains of dwarf galaxies that once orbited the Milky Way, passed by too closely, and tore apart in our galaxy's gravitational well. "Spirits of Our Galaxy's Past" examines these galactic ghosts and what they tell us about the Milky Way's formation. We showcase here additional stunning images to illustrate the streams' elusive nature.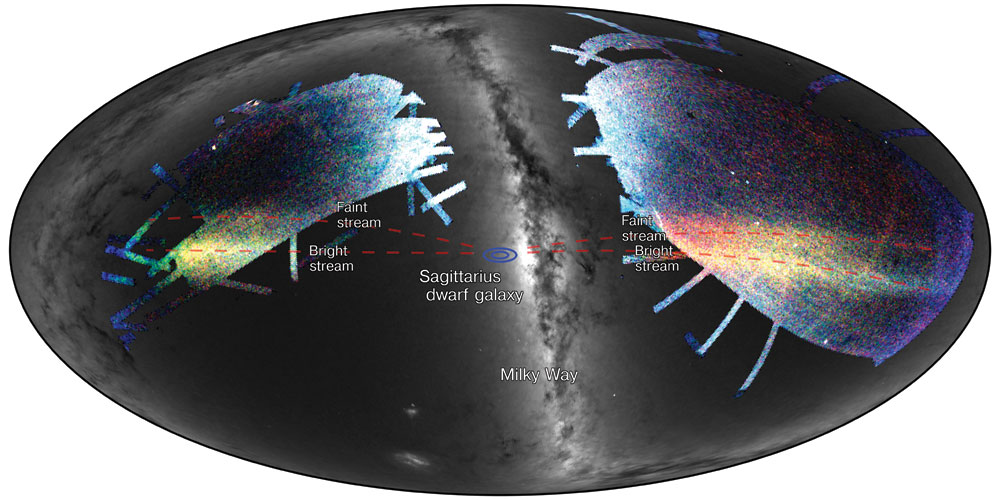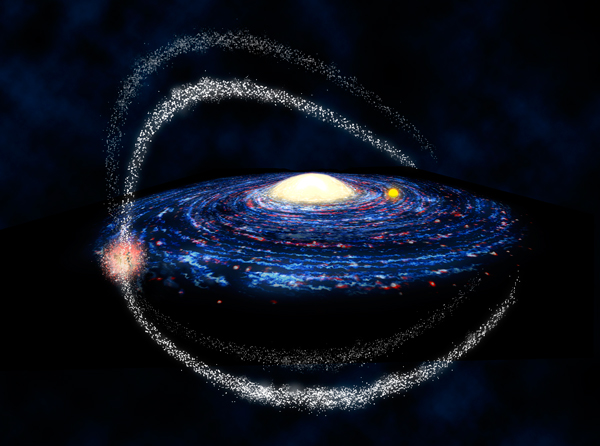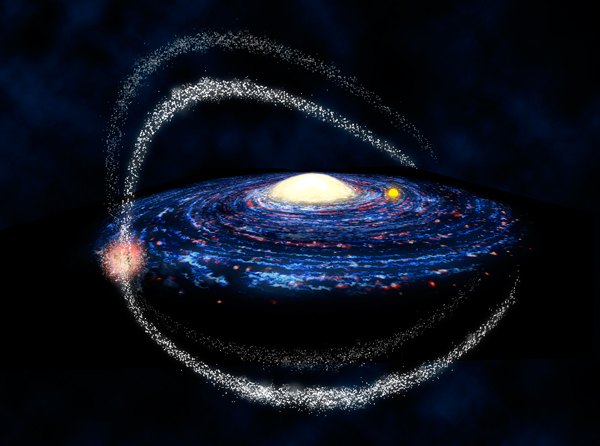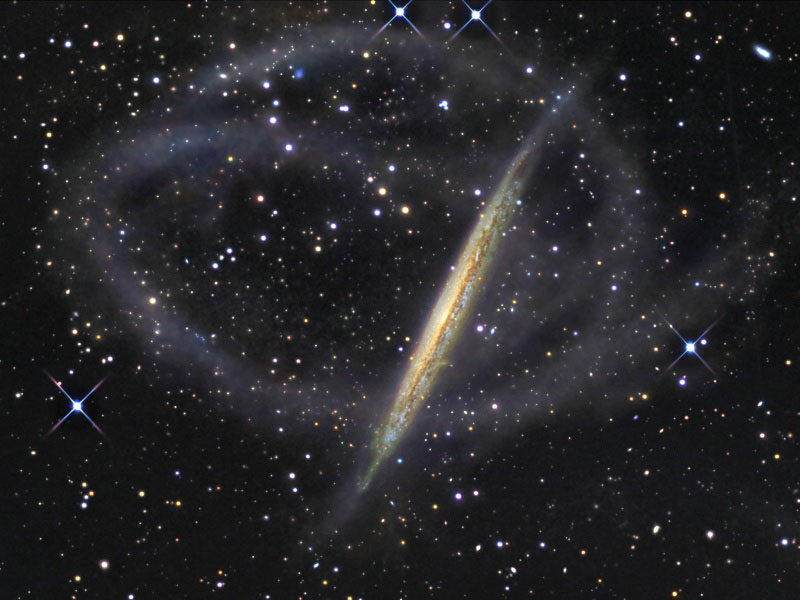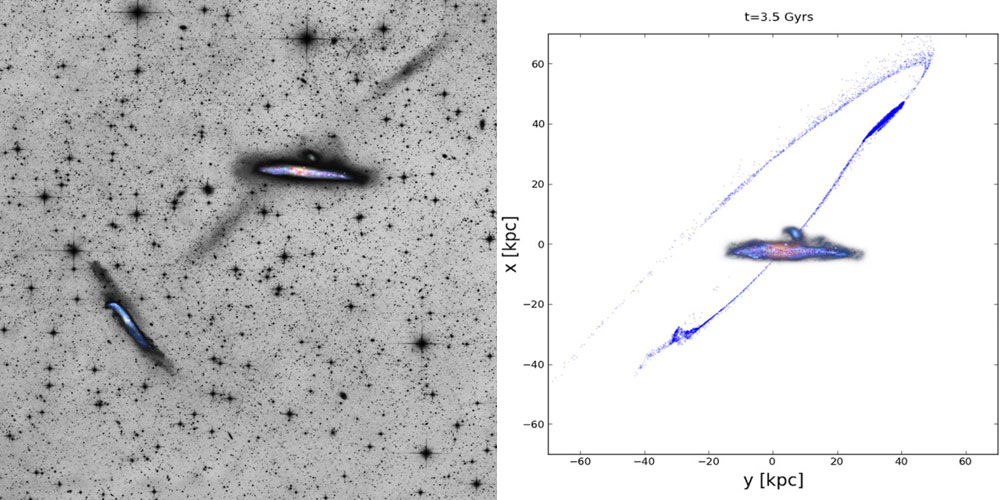 Visit R. Jay GaBany's website for more beautiful images of stellar streams.
Another team that has begun tackling the immense job of imaging these huge, faint structures around spiral galaxies is led by Pieter van Dokkum, Roberto Abraham, and Charlie Conroy. They have built the Dragonfly telescope to mimic its namesake's compound eye, coupling multiple Canon lenses to CCD cameras to achieve these results: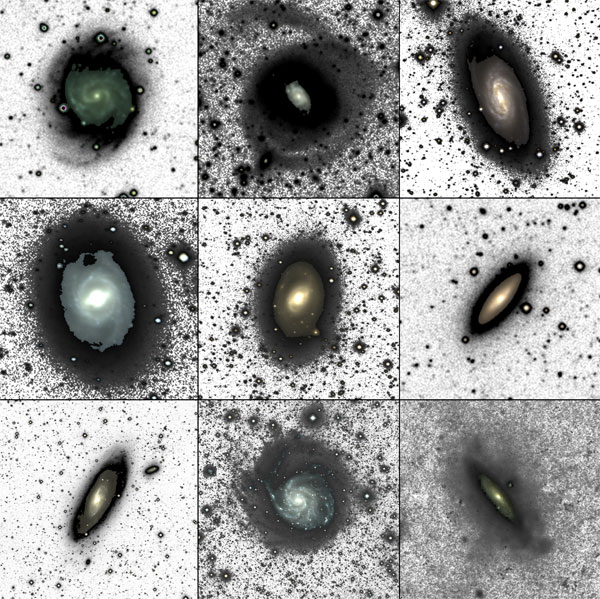 Just for fun, you can also check out the Victorian-era spirit photography, provided by the National Media Museum in the UK, that served as inspiration for this ghost-ridden article.