Stargazers can find solace for grief in the stars.
A wise friend recently reminded me that "goodbye" is the price we pay for every "hello." This painful inevitability feels as old as the stars themselves.
Our ancestors told their stories of joy and sorrow in the sky. Great heroes and legends are enshrined in the constellations we recognize today. And while the International Astronomical Union has decreed 88 constellations with set names, there's no rule that says you can't create your own star patterns or asterisms for significant and poignant events. It's something I did to memorialize a significant death.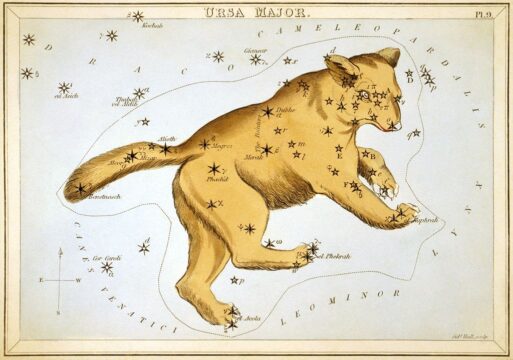 I suffered a major loss earlier this year when my soulmate cat died. Kenobi was the cat who curled up on my head and purred against my skull to help me sleep. He was our diplomat who brokered peace among the other critters in the house and always came running when anyone was in distress. Everyone says this about their companions, but Kenobi was, in short, the best cat ever.
He liked to sit on the catio and "talk" to me while I sat stargazing. He probably wondered what in tarnation I was doing outside, alone in the dark with coyotes roaming the neighborhood. We buried him near a favorite stargazing spot in the front yard; I immediately shifted my equipment to the back yard, because I wasn't ready to face his grave.
There was something else I needed to do to transform my hobby into healing. I traced a memorial star pattern.
It sounds simple, but doing so took time and consideration. What shape did I want to draw in the stars? A feline face? The full body of a cat? What about when and where I wanted my constellation to be visible in the sky?
I took a look at the spring sky. Kenobi died on his 18th birthday in early April, and my first thought was to memorialize him with a seasonal asterism. But I didn't want to spend long months in the fall and winter without his stars above, so I turned my attention to the circumpolar constellations of the Northern Hemisphere. From there, picking a paw print out of the sky was fairly easy.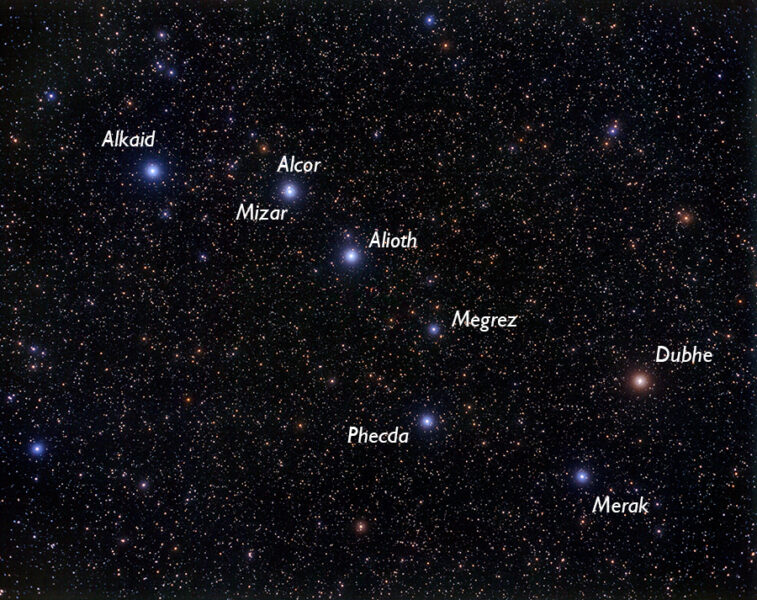 The Big Dipper "handle" stars — Alkaid, Mizar, and Alioth, along with 73 Ursae Majoris — mark four toes. Fainter stars outline the paw pad: HD 112486, 21 Canes Venatici, HD 116957, HD 112501, Y Canes Venatici , HD 107610, and 3 Canes Venatici.
You won't find this asterism in any astronomy app or standard star chart. I can't even reliably see most of these stars from my suburban vantage. But I know that massive paw looms over my head every night.
There are some nights I can't bear to look for it. It's an easy thing to wax philosophical and insist that our experience of living is made richer by the losses we suffer along the way, but grief has a way of rising up fresh and raw, no matter how much time has passed. Other nights I'm desperate for a glimpse of the celestial paw print. Even when I'm stymied by cloud cover, I can at least imagine where it is overhead.
Gradually, Kenobi's star pattern is becoming less a painful reminder and more an enduring comfort. It will outlast me and my heartbreak. Even if no one else ever sees his pattern in the sky, that paw print represents more than just Kenobi. It's a steadfast reminder of the many animal companions and nature lovers whose lives have touched my own.
It's bittersweet to look up and see Kenobi's paw print in the night sky. There's no way to turn back the clock or recapture what has been lost, but that starry outline is a testament to what remains — the memories, the love, and the lasting imprint on my heart and mind. When that paw print rises in the sky again, I am restored to that first precious "hello."