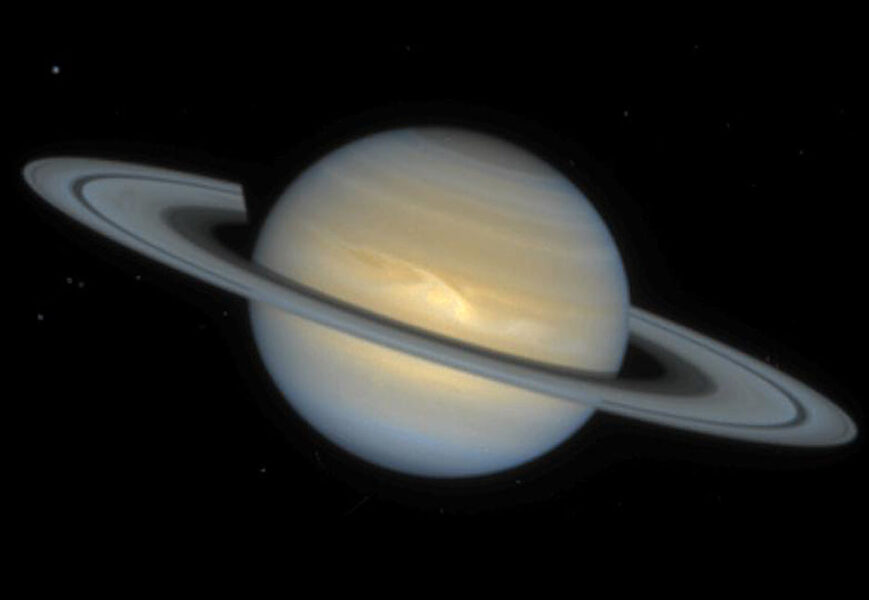 "What do you want for your next telescope?" I'm often asked. My answer is quick: "Hubble."
And then everyone has a good laugh. Who doesn't want to see everything? Once you've caught the stargazing bug, it can be a challenge to strike a balance between enjoying the night sky and coveting bigger lenses and mirrors.
The best instrument, of course, is the one you use. My favorite scope is a grab-and-go 114mm tabletop Dobsonian — something others might consider tiny and primarily for beginners. It's easy for me to manage, and I've enjoyed many inspiring views across all four seasons.
But I always find myself wanting more.
In November 2020, the local astronomy club held a telescope library sale to make room for newer inventory. I'd hoped for a 6-inch Schmidt-Cassegrain telescope (SCT), but the librarian offered me an 8-inch instead. I worried it would be too big for me.
The optical tube assembly was about 20 years old. The optics were good, but the tube needed to be deforked if I wanted to upgrade the Go To mount. I took the plunge. About nine months and $1,000 later, I had a functional NexStar 8. I learned a lot about mounts, tripods, finders, and more while pulling that kit together. It's my biggest scope by far, and it was a lot for me to wrangle. I started to think of it as "the monster."
Then on a Zoom call with the club's telescope workshop, another member pulled out a NexStar 8 and called it his "little scope."
Well. Wrangling is in the eye — err, the hands of the stargazer, I guess.
I daydreamed of the celestial wonders I'd find with my SCT, and I did see some beautiful sights like the Christmas Tree Cluster and the Rosette Nebula. But every time it looked like the clear skies would hold, I wore myself out schlepping and setting up the monster and ended up in physical pain before it was dark enough to see anything. I tried carrying the scope outside as an assembled unit. I tried carrying it out in pieces. I tried setting it up hours ahead of time so I could rest. It didn't seem to matter. By the time I completed the two-star alignment, I was running on fumes and ready to call it a night.
I verged on angry, disappointed tears every time. I gave the monster so many "one more try" chances before I concluded that it wasn't the right scope for me. I reached again for my tabletop dob, and I listed the NexStar for sale. After putting so much of myself into its assembly, I was sad when I sold it at a significant loss to an eager young man on his way to dark skies in Nevada, but he emailed me the next day with a glowing report of his first night with it.
When the club's telescope library reopened, naturally I borrowed an even bigger telescope. Am I a glutton for equipment-related punishment? My partner helped me pick up the club's brand-new Sky-Watcher Flextube 250p, and I needed his help again to carry the pieces outside for observation. It's a great and capable light bucket, but it's too big for me. Maybe I needed to convince myself, again, that I can't handle larger instruments. I did at least have the privilege of first light on familiar targets like the Orion Nebula and the Pleiades, but I was too depleted to hunt for anything else.
Aperture fever is real, and it's easy to get so wrapped up in pursuing the next bigger and better instrument that I lose sight of what I'd like to do with it. I expended so much time and effort chasing equipment that the hobby I embraced as a source of joy was becoming a chore.
That doesn't mean I've given up on anything bigger than my 114mm tabletop, but this yearning for more has to be tempered by real-world circumstances like budgets, physical limitations, and storage space. When I feel my stargazing ambition stretching beyond those limits, I remind myself of this wisdom from Arthur Ashe: "Start where you are, use what you have, do what you can."
There's so much more that I want to see. I can ask the CloudyNights forums for advice on choosing my next scope. Maybe I'll get around to constructing a lazy-susan style binocular chair mount. In the meantime, I get to rediscover the exquisite serenity of small astronomy. There's a lot I can do and learn with the instruments I have, or even with none at all.
---