Denkmeier
135 Marcus Blvd.
Hauppage, NY 11788-3702
866-340-4578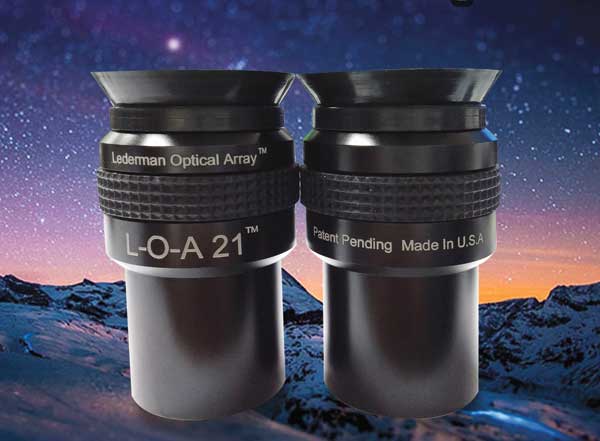 Denkmeier unveils its unique eyepiece set, the L-O-A 21 ($599 per pair). The L-O-A (Lederman-Optical-Array) is a patent-pending design that simulates a 3D view in telescopes equipped with binoviewers. Users simply rotate the "active" eyepiece when aimed at a deep-sky target until the subject appears to be floating among the stars in the field. Six levels of 3D depth are possible depending on the settings used. Each L-O-A 21-mm eyepiece has a generous 65° apparent field and comes in bolt-style eyepiece container. See manufacturer's website for additional details.
SkyandTelescope.com's New Product Showcase is a reader service featuring innovative equipment and software of interest to amateur astronomers. The descriptions are based largely on information supplied by the manufacturers or distributors. Sky & Telescope assumes no responsibility for the accuracy of vendors statements. For further information contact the manufacturer or distributor. Announcements should be sent to nps@SkyandTelescope.com. Not all announcements will be listed.