Celestial Teapot Designs
727 Reliance Dr.
Buda, TX 78610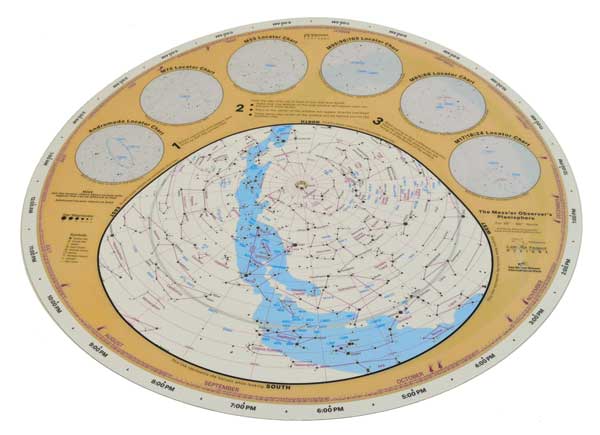 Celestial Teapot Designs brings you the Messier Observer's Planisphere ($29.99). This large, 18¼-inch-diameter planisphere is designed to make your next Messier Marathon easier by guiding you to all 110 targets (plus 25 bright NGC objects) with most any telescope or binoculars. Bright stars and constellations are labeled, and light shading denotes the area of the Milky Way. The reverse side features detailed maps of the Virgo Cluster of galaxies and two of the more challenging targets, as well as a reference table with additional information.
SkyandTelescope.com's New Product Showcase is a reader service featuring innovative equipment and software of interest to amateur astronomers. The descriptions are based largely on information supplied by the manufacturers or distributors. Sky & Telescope assumes no responsibility for the accuracy of vendors statements. For further information contact the manufacturer or distributor. Announcements should be sent to nps@SkyandTelescope.com. Not all announcements will be listed.