Stellarvue
11802 Kemper Rd., Auburn, CA 95603
530-823-7796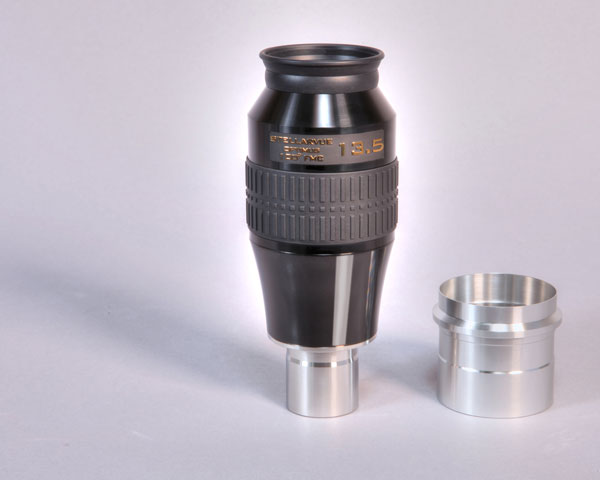 Stellarvue announces an expansion of its Optimus line of 100° eyepieces. The new 13.5-mm Optimus 1¼-inch eyepiece ($349) fills the void between 9 and 20 mm offerings, adding additional versatility to the series. The ocular is sealed to prevent moisture between glass elements, and it features broadband multi-coatings on all surfaces to virtually eliminate internal reflections. The 13.5-mm Optimus includes extra-durable rubber eye guards and a precision-machined 1¼-to-2-inch focuser adapter.
SkyandTelescope.com's New Product Showcase is a reader service featuring innovative equipment and software of interest to amateur astronomers. The descriptions are based largely on information supplied by the manufacturers or distributors. Sky & Telescope assumes no responsibility for the accuracy of vendors statements. For further information contact the manufacturer or distributor. Announcements should be sent to [email protected]. Not all announcements will be listed.