Willmann-Bell
P.O. Box 35025, Richmond, VA 23235
804-320-7016 and 1-800-825-STAR (7827)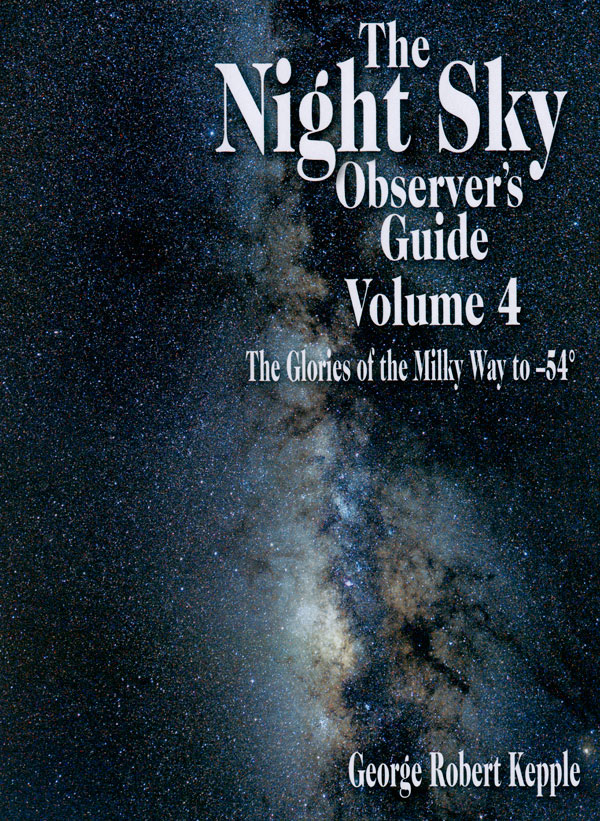 Willmann-Bell releases The Night Sky Observer's Guide Volume 4: The Glories of the Milky Way to -54° by George Robert Kepple ($34.95). This fourth volume of the series describes the appearance of more than 1,800 deep-sky objects in the Milky Way as seen through 6- to 18-inch telescopes, including more than 1,000 targets not included in previous volumes. The book begins with a primer on the types of objects to be observed, as well as equipment and observing strategies. The following 23 chapters focus on each individual constellation of interest within the plane of the Milky Way. Nearly 1,000 black-and-white photographs and sketches complement the author's detailed descriptions. Hardbound, 8½ by 11 inches with 500 pages, ISBN 978-1-942675-06-8.
SkyandTelescope.com's New Product Showcase is a reader service featuring innovative equipment and software of interest to amateur astronomers. The descriptions are based largely on information supplied by the manufacturers or distributors. Sky & Telescope assumes no responsibility for the accuracy of vendors statements. For further information contact the manufacturer or distributor. Announcements should be sent to [email protected]. Not all announcements will be listed.