Upcoming Astronomy Events
As a service to our community, Sky & Telescope lists astronomy-related events, including star parties, observatory public nights, astronomy talks, and more. Star parties offer dark skies and astronomical fellowship and often cater to families and feature special activities for kids. Public nights give the general public a chance to view the sky through large telescopes, and public talks are a great place to learn the fundamentals of the science and the craft.
You'll also see online events offered here.
And if you'd like free copies of Sky & Telescope's Let's Go Stargazing flyer or door prizes for your next star party, you can fill out this form.
Shredded Stars and Gamma-ray Bursts
October 20, 2022 @ 7:30 pm

-

8:00 pm

EDT

Free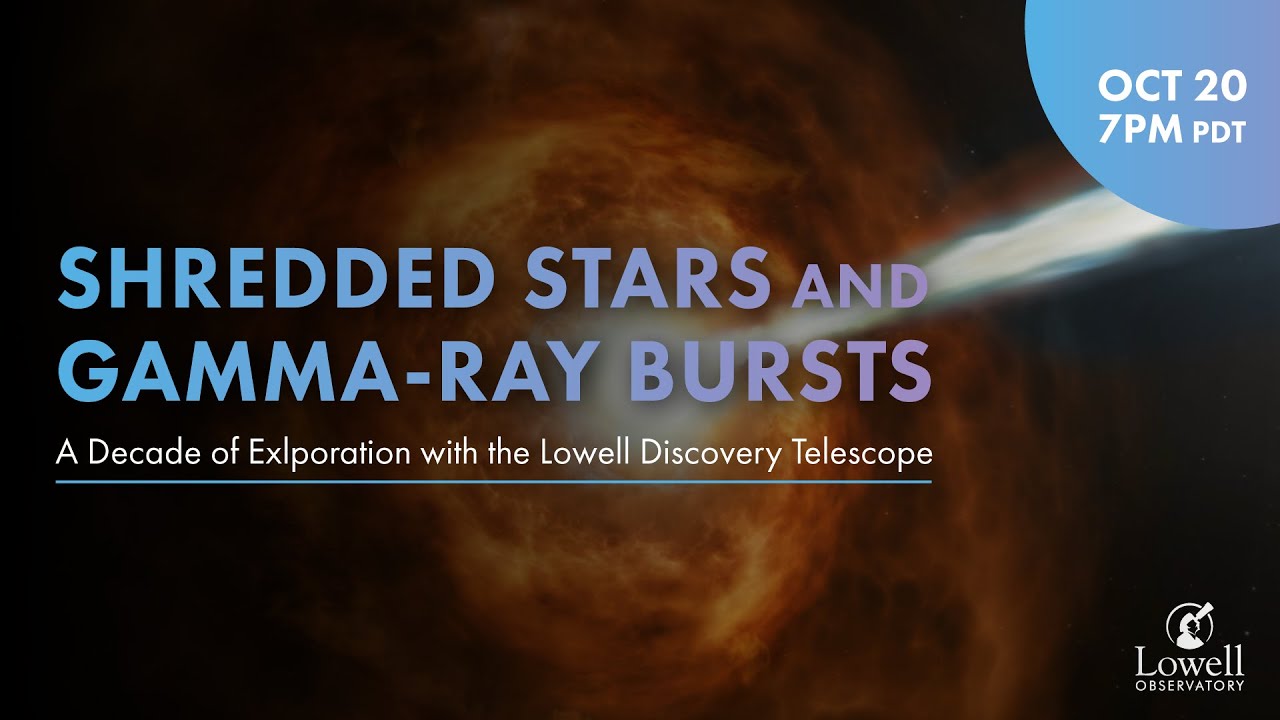 The Lowell Discovery Telescope is an ideal tool for exploring dramatic cosmological events, such as the shredding of stars by black holes and the emission of gamma-ray bursts when neutron stars collide. Tonight, Dr. Brad Cenko, Research Astrophysicist of the NASA Goddard Space Flight Center and University of Maryland, along with graduate students Erica Hammerstein and Brendan O'Connor will join Lowell Historian Kevin Schindler to discuss these phenomena.