The Royal Observatory Greenwich announced the winners of the 9th annual Insight Astronomy Photographer of the Year contest. Russian photographer Artem Mironov took the grand prize of £10,000 for his deep, colorful  image entitled "The Rho Ophiuchi Clouds."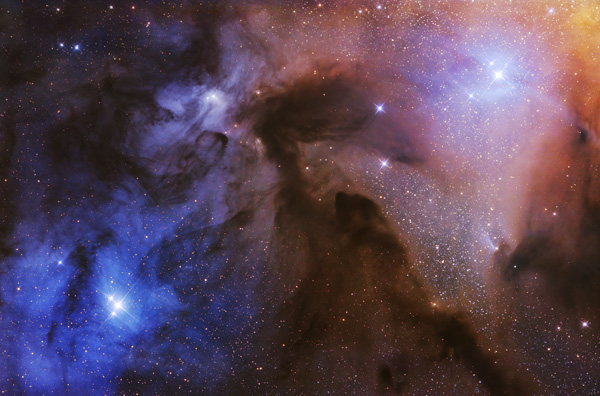 See all the winning images here.
Judges were impressed by Mironov's innovative composition and processing of this picturesque stellar nursery that straddles the border of the constellations Ophiuchus and Scorpius. Competition judge and Royal Observatory Public Astronomer, Dr Marek Kukula states, "There's an astonishing richness of color and structure in this gorgeous image. It's a popular part of the sky for astrophotographers, but this image shows it to us in a fresh light with a sense of mystery in the churning clouds of gas and dust, reminding us that there's still so much to discover out there. A dazzling corner of our galaxy captured perfectly."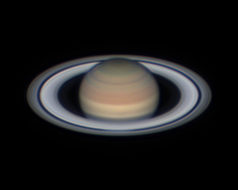 Every year, thousands of astrophotographers from around the globe compete in several categories based on the astronomical subject matter, including Stars and Nebulae, Aurorae, Skyscapes, and several others. This year the contest drew more than 3,800 entries from 90 countries. Among the standouts in other categories include 13-year-old Olivia Williamson's detailed image of Saturn, which took top prize in the Young Astronomy photographer category. She captured the image while on a trip to Al Khanzna with her father.
Two special prizes were awarded this year. Jason Green of Gibraltar took the Sir Patrick Moore prize for Best Newcomer, while long-time S&T contributor Gerald Rhemann of Austria won the Robotic Telescope category for his image "Encounter of Comet and Planetary nebula.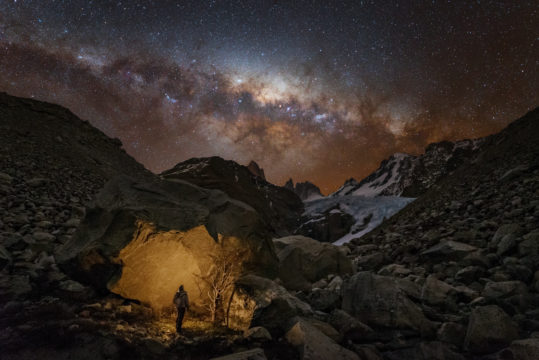 The winning photos as well as runners up will be on display in a free exhibition at the Astronomy Center of the Royal Observatory Greenwich from September 16th through July 22, 2018. The Insight Astronomy Photographer of the Year contest is sponsored by Insight Investment and the BBC Sky at Night Magazine.