They needed to shorten the moon's orbit by 73 seconds. They shortened it by more than half an hour.
NASA announced today at a press briefing that the Double Asteroid Redirect Test's attempt to alter the path of an asteroid moon had succeeded beyond expectations — though not beyond hopes.
Before the DART spacecraft slammed head-on into Dimorphos, the moon of asteroid 65803 Didymos, the moon orbited its primary in about 11 hours, 55 minutes. It now takes only 11 hours, 23 minutes (plus or minus 2 minutes) to complete its orbit. The large change — 32 minutes — was within the range predicted before the impact, but at the top end of what was possible.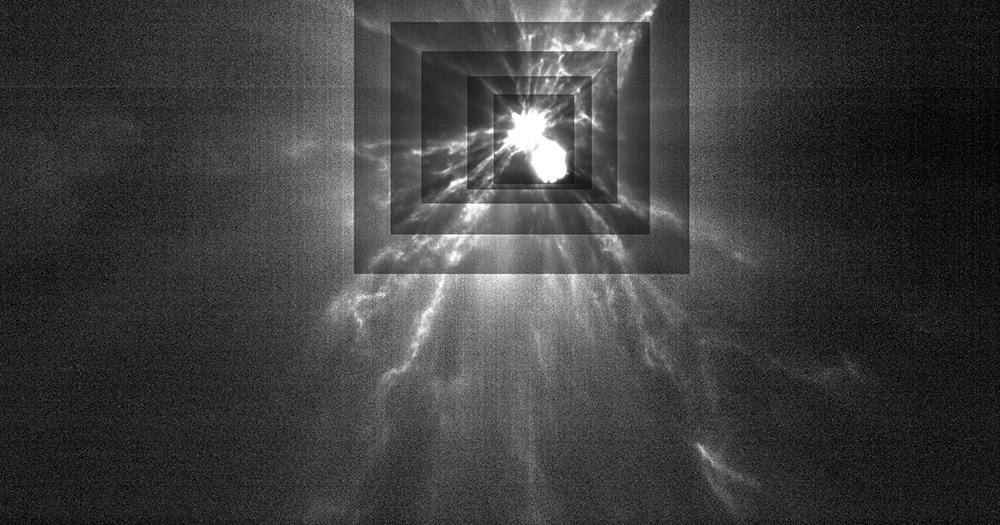 If Dimorphos had been a strong, solid body, the recoil from the impact would not have been nearly so large. The impressive plumes of ejecta streaming out from the head-on impact likely contributed a recoil effect, acting a bit like a retrorocket. For every action, there is an equal and opposite reaction: By launching material toward Dimorphos' direction of motion, Dimorphos' velocity changed just as much in the opposite direction.
The mission confirmed the measurement using visible light and radar. With both ground- and space-based optical telescopes, they recorded lightcurves of the Didymos system as the two components alternately eclipsed each other: small, brief dips in brightness as Dimorphos casts a shadow on Didymos, and larger, longer dips as Dimorphos passes through Didymos' shadow. The cadence of these dips changed with the faster orbit of Dimorphos.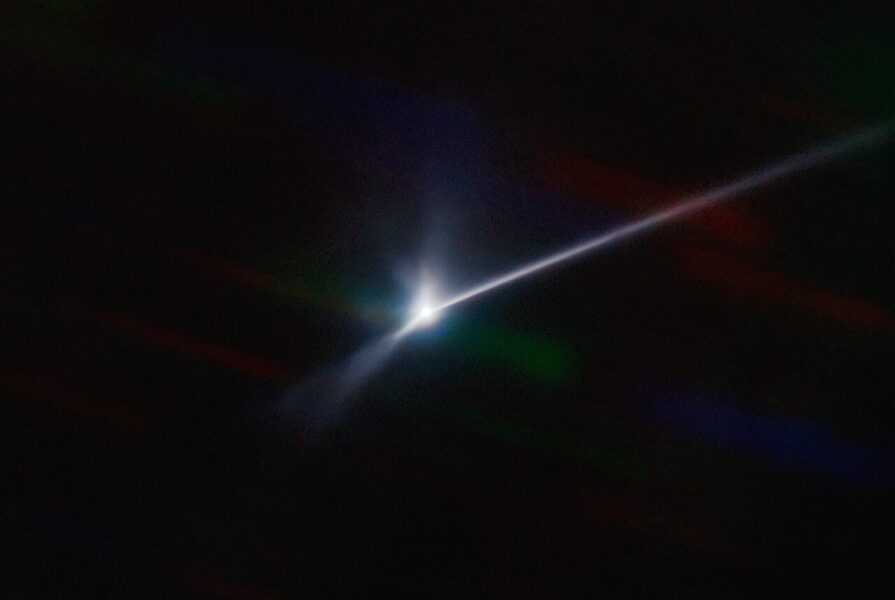 The radar method was independent of the optical one. Radio telescopes like those at Goldstone in southern California and Green Bank in West Virginia actively broadcast radar waves at the Dimorphos system and watched for the reflected signal. The time of arrival of the returned signal (the "delay") depends on the range to the target; the frequency of the returned signal (the "Doppler") will be the same as the broadcast frequency if the object is at a standstill relative to the telescope, and higher or lower if the object is moving toward or away from the telescope. Following the DART impact, Doppler-delay radar images of the Didymos-Dimorphos system showed that the moonlet had neither the position nor velocity expected from the pre-impact orbit, and the new orbital speed derived from radio observations closely matched the optical ones.

This announcement is just the first result of the DART experiment. Lots more questions remain. How much mass was ejected? How big were the particles — all dust? Some larger? Were any large enough to be hazardous? Was the impact large enough to introduce a wobble into Dimorphos' spin pole? If so, how long will it take for grinding within the moonlet to make that wobble go away?
Much more work remains on the immense amount of information encoded in the dramatic ejecta plumes and long comet-like dust tail. It will take years to reap the full harvest of science!
---