Sky & Telescope presents the second edition of its most popular celestial atlases, the Pocket Sky Atlas and the Jumbo Pocket Sky Atlas!
Ever since Sky & Telescope first introduced the Pocket Sky Atlas in 2006, and then the Jumbo version in 2015, the atlases' enthusiastic acceptance has been more than gratifying. Taken together (for they differ only in page size), they've been the magazine's most popular celestial atlas throughout the last 15 years. This is warm testimony to the months of brainstorming and planning by the whole editorial staff that went into crafting the book's 80 charts in the preproduction stage.
Both versions are now out in a new 2nd edition. The changes aren't major, but they could be significant for some users. As you'd expect for any widely used product, sharp-eyed observers have kindly alerted us to some misleading labels and other minor flaws on the charts. We've fixed those and done a few more things.
For example, we already had more than four dozen carbon stars marked on the charts, notable for their striking reddish hue in amateur telescopes. But users have asked us to list them separately so they could be hunted down in a more systematic fashion. A new table in the back answers this plea, tallying all 53 of these stars with their variable-star designations and the charts on which they are plotted.
Others have wanted better information on nearby stars, which often come up in stories about newly discovered exoplanets. We now have a list of 24 very nearby stars, all within just 5 parsecs (16.3 light-years) of our solar system, together with their names, distances in light-years, and the charts where they can be found. About half of these were already in the atlas but not specially marked, and the rest (those just fainter than the atlas's cutoff of magnitude 7.6) now have their locations marked on the charts as well. All of them are easily picked up with a small telescope.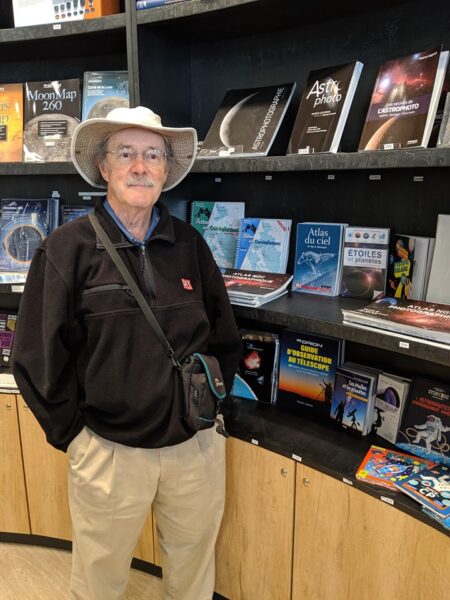 We've also corrected a few old star names to agree in spelling with the International Astronomical Union's 2018 list of officially approved names. For instance, the old-fashioned Al'Nair is now Alnair (chart 79), and Sterope in the Pleiades is now Asterope (close-up chart A).
No doubt about it, a new generation of customers will be treating themselves to a thoroughly field-tested and mature product. Which version of the 2nd edition to choose — regular or Jumbo — is very much a matter of taste. Just ask yourself if you'd rather tote a small, ultra-handy sky guide, perhaps literally in a coat pocket, on trips to your favorite observing site. Or can you accept something a little bulkier in exchange for larger chart pages, highly readable under very dim light at the telescope? Whatever your decision, we're sure you won't regret it.

Click here for more info, more sample charts, and to purchase.