An amateur who devoted his live to chronicling the Moon, and became one of the world's most renowned lunar specialists, has died at age 94.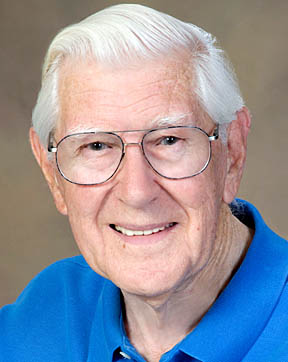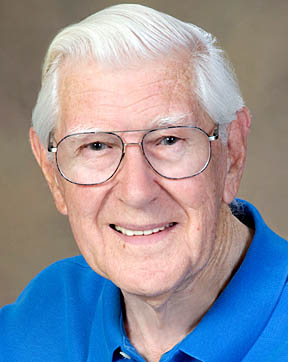 Ewen Adair Whitaker was one of the rare astronomers who made the transition from amateur to professional. Born in London on June 22, 1922, Whitaker became a member and then leader of the Lunar Section of the British Astronomical Association during the 1940s. In 1949 he was hired as an astronomer at Greenwich Observatory, and his skill at lunar photography came to the attention of Gerard Kuiper, the director of Yerkes Observatory. Kuiper recruited Whitaker to help create a series of lunar atlases for scientific study and mission planning for what became the Apollo program.
Whitaker used the Yerkes Observatory 40-inch and the McDonald Observatory 82-inch telescopes to acquire hundreds of lunar images that made up the Photographic Lunar Atlas, published in 1960. Whitaker followed Kuiper to the University of Arizona and became one of the founding members of the school's famed Lunar and Planetary Laboratory. Once there, he helped acquire excellent lunar images with LPL's new 61-inch telescope, and he supervised the printing of thousands of actual photographic prints that comprised the Consolidated Lunar Atlas. Originally published in 1967, it can now be accessed digitally via the Lunar and Planetary Institute.
In working with high-quality lunar photographs, Whitaker became aware of deficiencies of lunar nomenclature, which was largely based on hand-drawn maps from the 19th century. He and David Arthur, another British amateur who came to work on Kuiper's lunar program, named 60 craters along the lunar limb.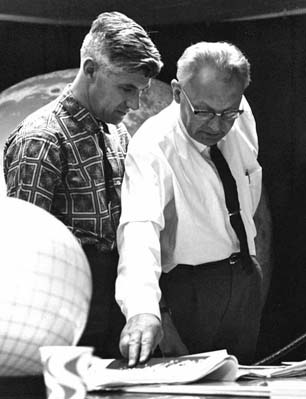 Later, when orbital images became available for the entire Moon, Whitaker helped assign names to farside craters and invented a schema for adding more than a thousand lettered craters to the farside.
Whitaker had been on various International Astronomical Union lunar nomenclature committees since the 1950s and was still an active member when he died in Tucson on October 11th. His book, Mapping and Naming the Moon: A History of Lunar Cartography and Nomenclature, remains the standard reference. Ewen Whitaker's expertise was sought up to the day he died, when I gave his phone number to a writer preparing an article on the names of lunar features.
Over his career Whitaker developed the best knowledge of the geography, or selenography as it is rightly called, of the lunar surface of anyone alive. He used that expertise to help NASA scientists select targets for the early Ranger and Orbiter programs. He also famously identified the exact site of the Surveyor 3 robotic lander on Oceanus Procellarum so that Apollo 12 astronauts could land within walking distance of it.
Whitaker also conducted a number of scientific studies including calculating the orbital characteristic of Saturn's satellite Miranda, determining the date of Galileo's first lunar observations, recognizing a putative giant impact basin encompassing half of the lunar nearside, and providing a new hypothesis for the origin of lunar crater chains.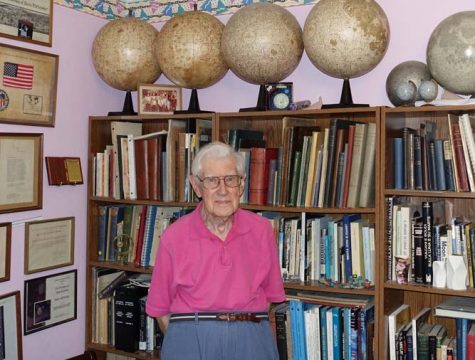 Ewen Whitaker was born at the right time and had the interests and skills needed to be a critical contributor to America's space program. To recognize his many accomplishments, in 2011 the University of Arizona awarded him an honorary doctorate.
Yet, despite his awards and achievements, Ewen — like a rock star his first name identified him in the lunar community — was a humble, gentle and practical person with a quiet sense of humor. He always graciously responded to any request for information, whether from the NASA Administrator or a child. He built a harpsichord, repaired old clocks, and collected and shared Moon maps, books, and lore. He had a long and successful life. I was privileged to know him for 50 years.