Download these free star charts and Moon map and start stargazing!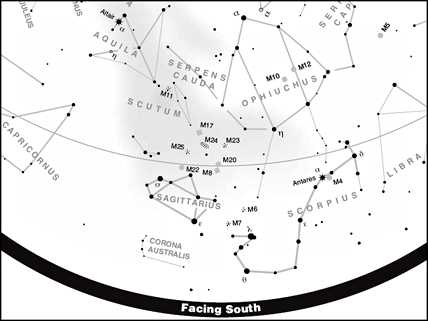 To help spread the word that backyard astronomy is easy and fun, our free Getting Started in Astronomy pamphlet is available as a downloadable 10-page, black-and-white Adobe PDF file suitable for printing and photocopying for all beginners in astronomy. It comes in two versions: one for stargazers in the Northern Hemisphere and another for those in the Southern Hemisphere.
Astronomy for Beginners: What You Need to Know
"Your First Steps in Astronomy," offering simple astronomy tips for starting out right and avoiding frustration.
"Finding Your Way Among the Stars," with helpful instructions for using naked-eye star maps.
Six bimonthly charts of the stars and constellations visible in the evening sky throughout the year. (These maps do not show the positions of the Moon and planets, which are always changing. As noted in the instructions, if you see a bright "star" near the line labeled "ECLIPTIC" that's not on the map, you've located a planet. To figure out which one it is, consult the latest issue of Sky & Telescope or Night Sky magazine — or use our Interactive Sky Chart).
"Exploring the Moon," with a lunar map suitable for use with binoculars or the unaided eye.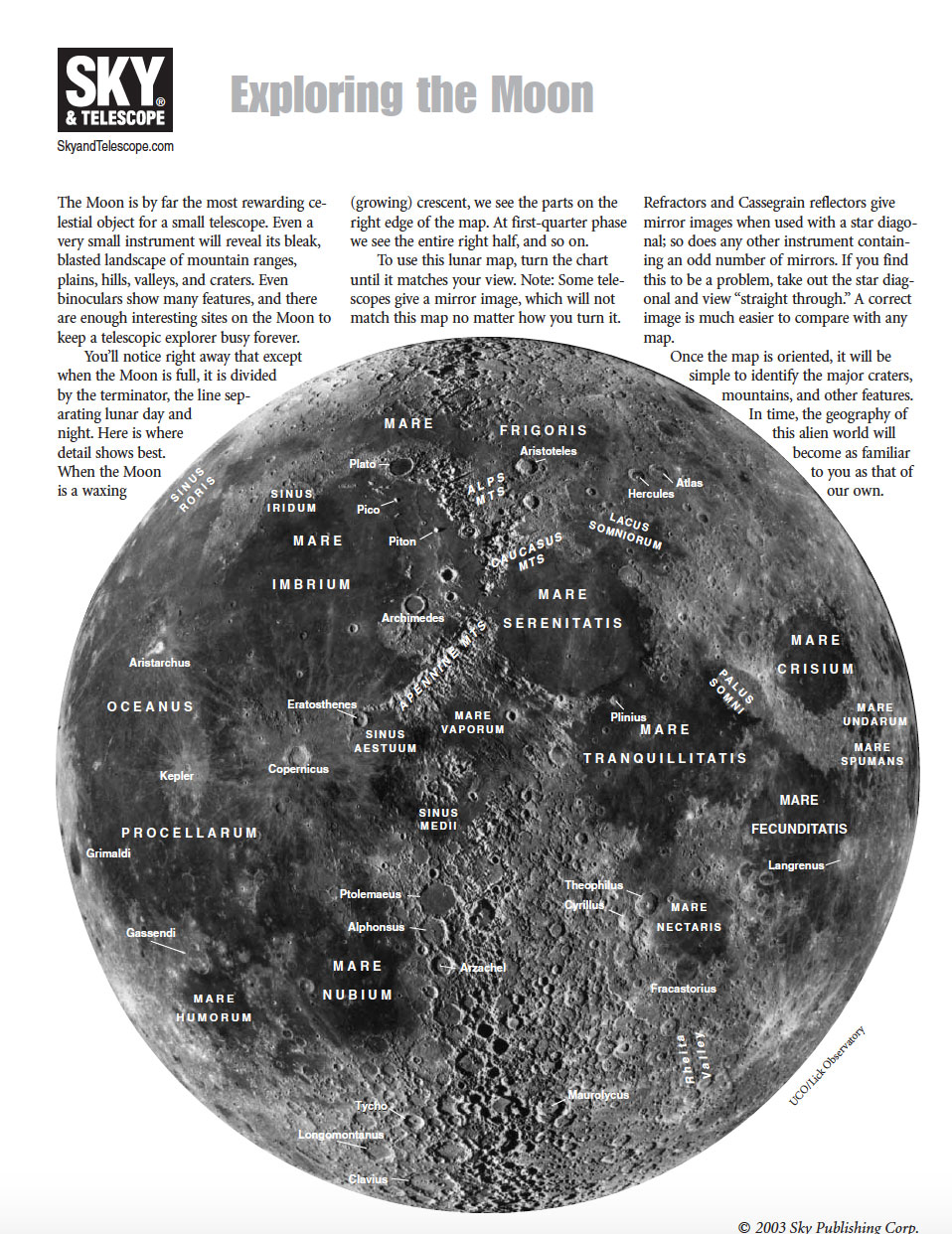 Getting Started in Astronomy is © 2003 by Sky Publishing and may not be reproduced in any form, either printed or electronic, except as follows: You are granted the nonexclusive right to print, photocopy, and freely distribute any or all pages of the flyer for personal or noncommercial use as long as you preserve the Sky & Telescope logo and copyright notice on every page. Appropriate uses include distributing copies of the flyer at your club's Astronomy Day exhibit, or handing out the current evening-sky chart at a star party.
Learn Astronomy for Beginners
To download your free copy of Getting Started in Astronomy, click on either of the following links:
Northern Hemisphere version with charts suitable for skywatchers in midnorthern latitudes such as the United States, southern Canada, and Europe.
Southern Hemisphere version with charts designed for observers in midsouthern latitudes such as Australia, southern Africa, and parts of South America.
These charts show the constellations for beginners in astronomy, but not the positions of the Moon and planets, which are always changing. If you plan to distribute the current bimonthly sky chart to friends, family members, or the public for use during a star party, we recommend that you manually mark and label the positions of the bright naked-eye planets. You can find them on the current month's sky chart in Sky & Telescope magazine or by using our Interactive Sky Chart.
Thanks, and clear skies!