We often ignore celestial objects that only peep over our southern horizon because they're compromised by thick air and haze. Let's plow through anyway and discover just how much you CAN see. 
We often ignore celestial objects that only peep over our southern horizon because they're compromised by thick air and haze. Let's plow through anyway and discover just how much you CAN see.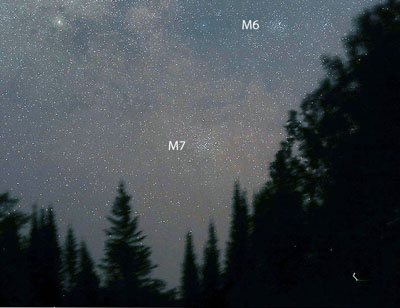 When it comes to deep sky, I'll do almost anything. Stand on a teetering ladder, travel 100 miles to dark skies, set up the scope at the edge of a mosquito-infested bog, or sit in the dirt to glimpse an impossibly low planetary nebula. One time I tried to (and succeeded in) observing NGC 3132, the bright "Eight-Burst" planetary nebula in Vela. At declination –40° 26′, it stood just 2.5° above my southern horizon. Atmospheric extinction at that altitude dimmed it nearly four magnitudes, from 10 to 14. Sure, it was faint, but I could clearly make out its shape in my 11-inch scope.
Are you a bottom-feeder, too? Some of the best deep-sky objects lurk in the bellies of constellations that scud across the southern sky. Naturally, we want to observe any object when it's high in the sky and least obscured, but for objects with southerly declinations, that luxury requires travel. Under the right conditions — haze-free skies and good seeing — you can see almost anything your latitude allows.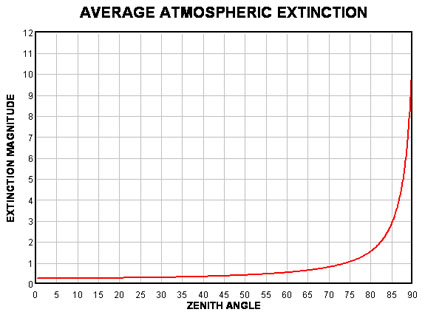 I always check an object's coordinates before making a call on whether it's visible from my 47° north latitude location. Objects with a declination equal to your latitude will pass through the zenith. For me that's +47°. Objects on the celestial equator have a declination of 0° and reach peak altitude when due south on the meridian. My equator stands 43° high at the meridian.
Forty-three degrees below the equator I hit the horizon at declination –43°. Obviously, I can't see anything that far south, but if it's 3°–4° north of that, and I view it near the time of meridian passage, it's worth a try.
Digging down to southern declinations feels a little like doing the limbo. My limbo declination zone spans from about –33° to –40°, where a deep sky object peaks between 10° and 3° altitude. You can determine the declination of your local horizon by subtracting your latitude from 90°. If you live at 30° N, your horizon reaches down to declination –60° (90° minus 30°). If you' live at 42° N latitude, it bottoms out at –48°.
Making a Limbo List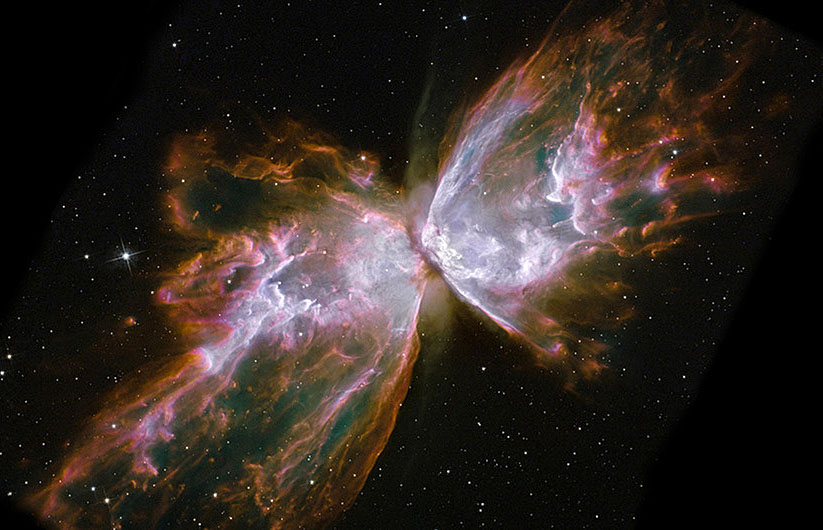 Once you've determined the lowest declination visible from your location, you'll next need to find a way to plumb it. I keep several observing sites, including one where I can dig down to my southern limit. It's no more than a notch in the tree line but it's my window to wonders if I time things right!
If you have access to a large field or lake, you can probably see within a few degrees of your limit, like I can. If that's not possible, find an opening between trees, mountain peaks, or buildings and stalk it until the appointed meridian passage. Because of extinction (and depending on the size of your binoculars or telescope), select the brightest deep-sky objects and have a look.
Because we don't necessarily share the same latitude, your limbo list will differ from mine. That maxim includes Southern Hemisphere observers hoping to catch sight of northern deep-sky objects like the Andromeda Galaxy or the M81 / M82 galaxy pair.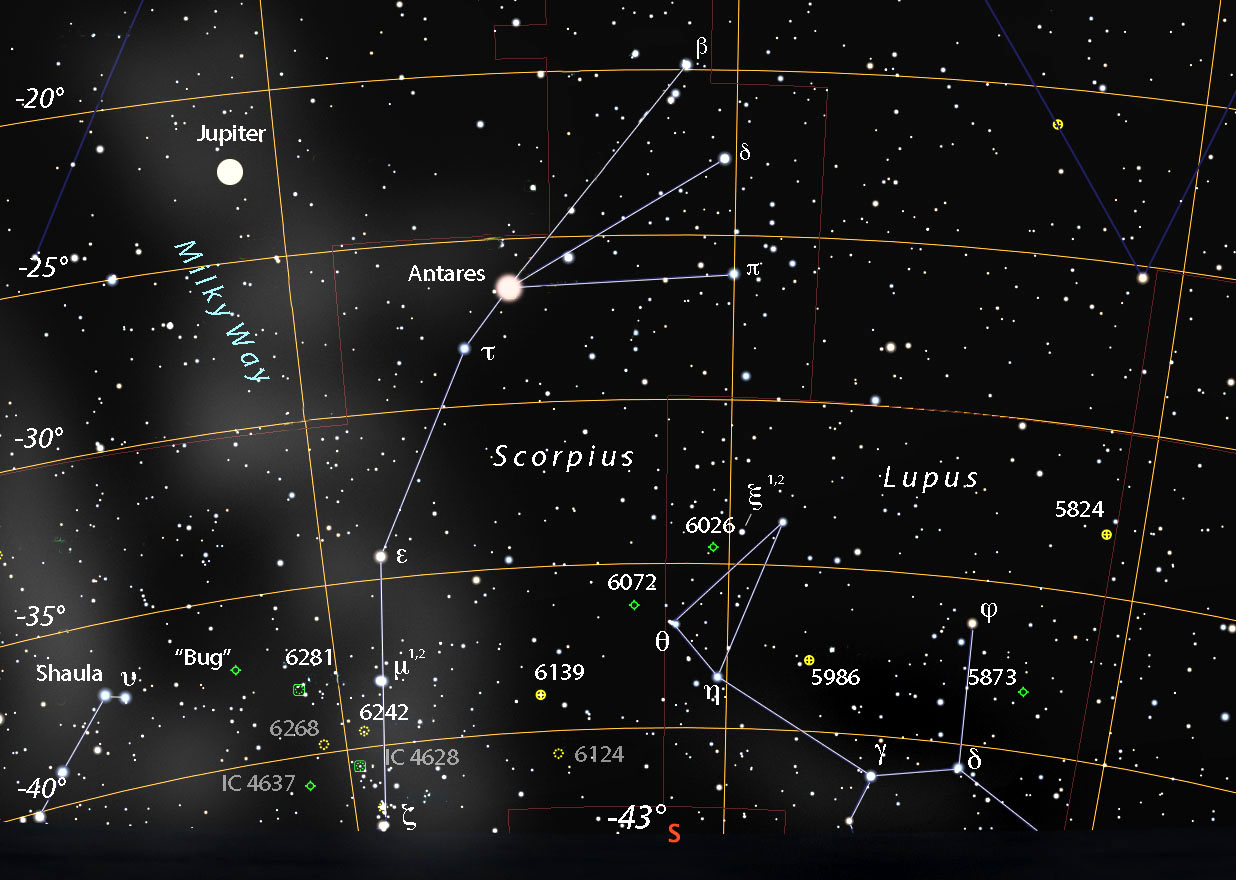 For skywatchers in the Northern Hemisphere, summer is an auspicious time of year for low-hanging goodies thanks to the arrival of Scorpius and Sagittarius, both soaked in Milky Way splendor. I've prepared a list of deep-sky objects and double stars visible from northern Minnesota to help get you started. Many of the targets are magnitude 9.5 or brighter. If you own a refractor or SCT, you might need a step stool to reach these, but Dob owners will undoubtedly find it more comfortable to just sit on the ground. I don't mind being "grounded" while observing cosmic objects. I like the contrast between the gritty Earth and those far-away, cosmic visions pouring through the eyepiece.
Journey to the Bottom of the Sky
We'll start in Lupus, the Wolf, and head east to Scorpius. My observations were made with a 15-inch reflector under Bortle 3 (rural) skies: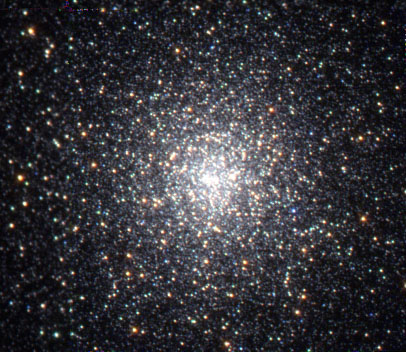 Globular cluster NGC 5824 (R.A.15h 4m, Dec. –33° 04′; Magnitude 9.1) — Easily spotted at 64× magnification. About 2′ in diameter with a bright, very compressed core like a faraway version of M15. At 142× the core appears dense and nearly stellar with a sizable halo out to 4′. Faint granulation visible within the inner part of the halo. Very satisfying view!
Planetary nebula NGC 5873 (R.A.15h12m, Dec. –38° 07′; mag. 11) — Small, fuzzy "star" at 64× expanding to a 15″ misty ball with a bright, starlike center. A UHC nebular filter enhanced its brightness relative to the background sky and made the core positively blaze.
Globular cluster NGC 5986 (R.A.15h46m, Dec. –37° 47′; mag. 8 ) — Moderately large (5′) cluster with a broadly brighter center. Good resolution of the outer halo at 142× and with averted vision. One standout brighter member punctuates the halo northwest of the core.
Double star Xi1,2 (ξ1,2) Lup (R.A.15h 56.9m, Dec. –38° 07′; mags. 5, 5.5; sep.10.4″ in P.A. 49°) — Bright, slightly unequal pair really jumps out even in poor, low-altitude seeing. Although they're classed as A and B stars respectively, my eye saw pale yellow.
Double star Eta (η) Lup (R.A.16h12.1m, Dec. –38° 23.6′, mags. 3.4, 7.8; sep. 20″ in P.A. 20°) — Wonderful contrast to Xi. Bright primary with a tiny 8th-magnitude companion. Reminded me of Rigel.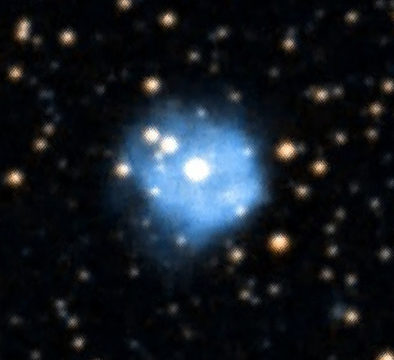 Planetary nebula NGC 6026 (R.A.16h01m, Dec. –34° 32′; mag. 12.9 ) — A faint, arcminute-wide diffuse glow through the O III filter. Easy to spot at 64× and 142×. Bright, 13th-magnitude central star visible at all powers.
Planetary nebula NGC 6072 (R.A.16h13m, Dec. –36° 13.8′; mag. 14 ) — Nearly impossible to see without a filter. Much improved with the O III! I discerned a 60″ disk with mottling and hints of annularity. No central star visible.
Globular cluster NGC 6139 (R.A.16h27.7m, Dec. –38° 50.3′; mag. 9.7 ) — Barely seen while sweeping the position at 64×. Upping to 142× revealed a tiny cluster just 1.6′ across with a bright core.
Open cluster NGC 6242 (16h55.6m, Dec. –39° 28′; mag. 6.4 ) — Located just 1.5° south-southeast of Mu (μ) Sco. Bright, 9′ wide, north-south elongated patch of stars. Although it stands out well, the cluster's on the sparse side with 23 members. Low power is best.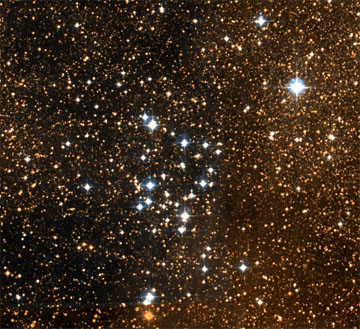 Open cluster NGC 6281 (R.A.17h04.7m, Dec. –37° 59′; mag. 5.4 ) — Very pretty group elongated north–south and about 8′ across. Nice mix of bright and faint stars with 70 members total. From the southern U.S. this cluster is visible with the naked eye. Gorgeous at low magnification.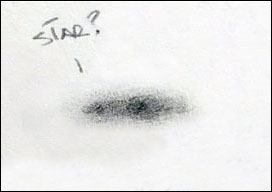 Planetary nebula NGC 6302 (R.A.17h13.7m, Dec. –37° 06′; mag. 9.6 ) —The Bug Nebula was obvious even without a nebular filter. The nebula was elongated east–west with a bright, dense, non-stellar central region flanked by extensions on either side, shorter and fainter to the east. I spied a faint knot (star?) in the west wing. Best views were at 142× with the UHC filter.
If the map above doesn't fit your needs, I've also created versions for 40°N and 30°N latitude — just click the links to get 'em. Or create your own customized map using free plotting software like Cartes du Ciel or Stellarium. Set your latitude, activate the deep-sky object catalogs, and you're ready to go. Happy trails on your southbound (or northbound) journey!