February's astronomy podcast offers you a trio of bright planets to spot before dawn and a plethora of bright stars to check out each evening.
February is often the coldest month of the year for northerners, but the Sun is telling a different story. The December solstice came and went several weeks ago, and you can already notice that the days are getting longer, with earlier sunrises and later sunsets. But the stars of winter are still firmly in control of the nighttime firmament.
For example, have you ever heard of an enormous six-sided pattern, called the Winter Hexagon? It involves a set of bright stars that are easy to find no matter how bad your light pollution. This month's astronomy podcast explains how to find them.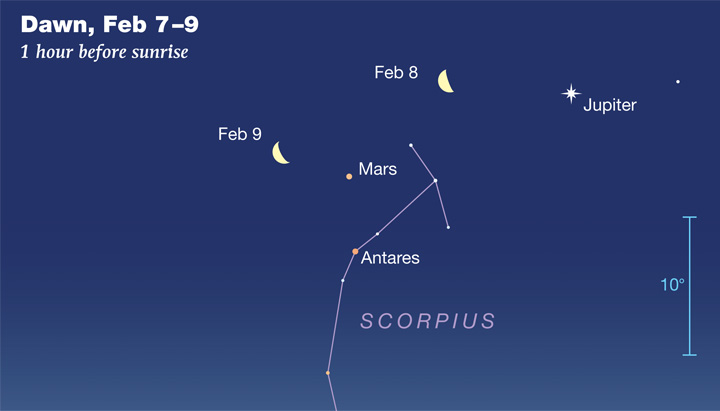 Meanwhile, the planets Jupiter, Saturn, and Mars are conspicuous in the sky before dawn. Jupiter is brightest (and getting brighter). Mars is perched near an interesting star that's both very much unlike this planet and yet in some ways very similar.
To get the inside track on what to look for and when, play or download the monthly astronomy podcast linked below.
Podcast: Play in new window | Download
Subscribe: Apple Podcasts | Android | Email | Google Podcasts | Stitcher | Spotify | RSS | More