Thanks to NASA's New Horizons spacecraft, we're about to see Pluto up close for the first time. Here are a few snapshots of the scientists and engineers who'll make it possible.
After a 9½-year, 4½-billion-mile journey, NASA's New Horizons spacecraft is on the threshold of its historic encounter with Pluto and its moons. The spacecraft will be its closest to Pluto, just 12,500 km (7,800 miles) away, at 11:49:58 Universal Time on July 14th.
Emily Lakdawalla's 8-page preview article in the July issue provides all the info you'll need to prepare for the flyby, and don't forget to read principal investigator Alan Stern's exclusive commentaries on the mission for SkyandTelescope.com.
Of course, it's taken hundreds of scientists and engineers to get New Horizons to its destination, and we thought you might enjoy seeing a few snapshots of them hard at work. If you want to see more images about the New Horizons mission, Pluto, and related topics, visit Pluto Picture of the Day.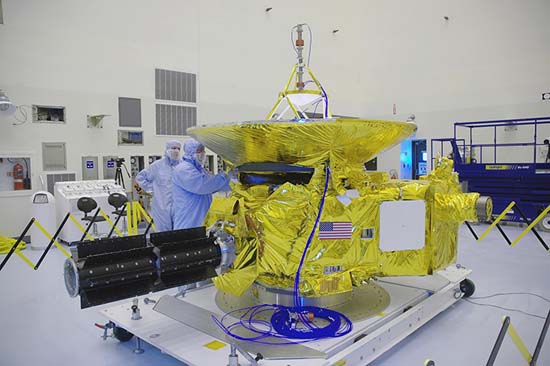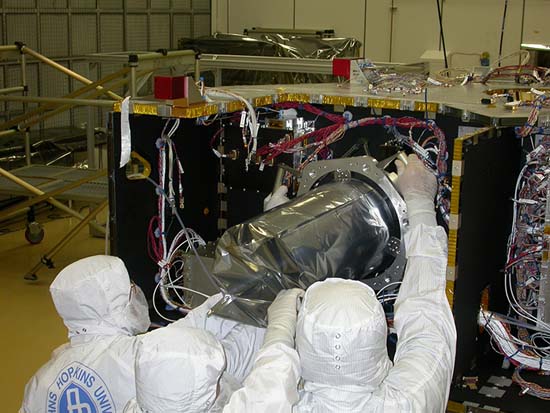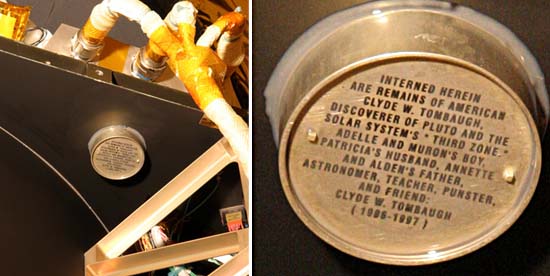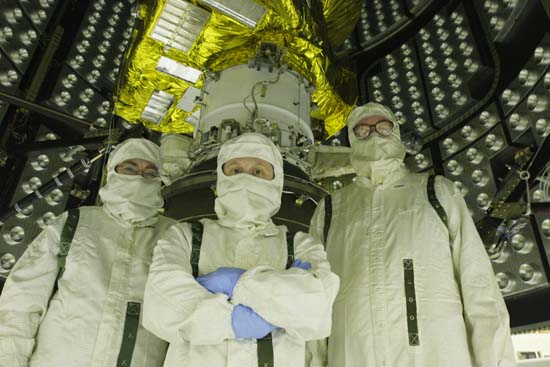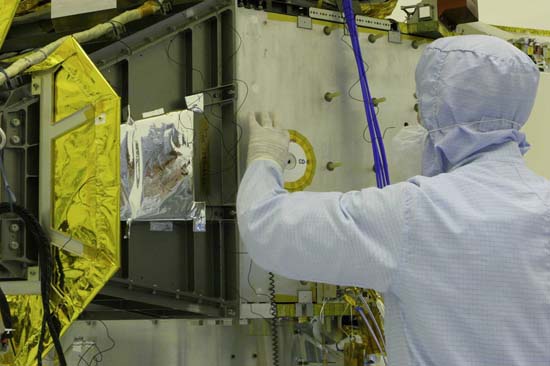 A technician installs a compact disc, containing the names of 434,738 people who signed up to send their names to Pluto, onto the exterior of the New Horizons spacecraft.
NASA / JHU-APL / Southwest Research Inst.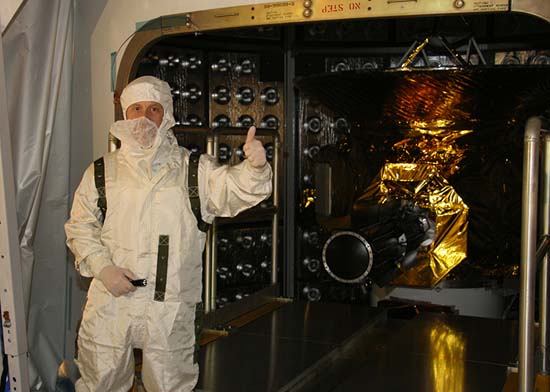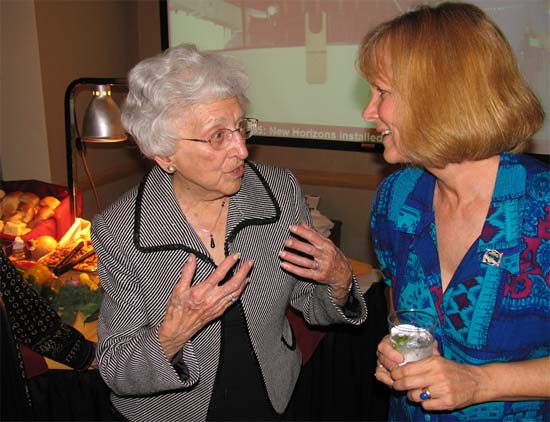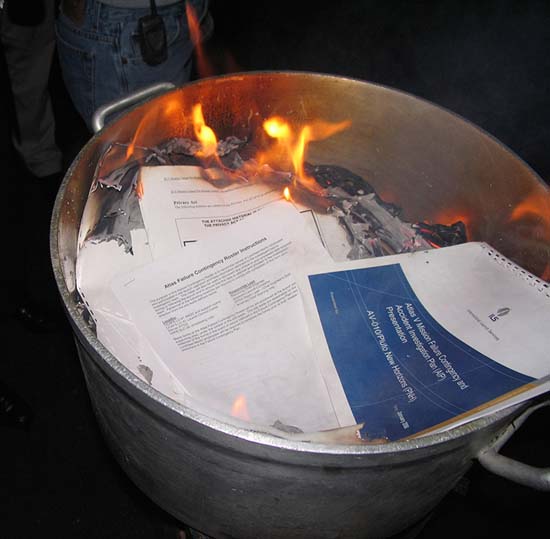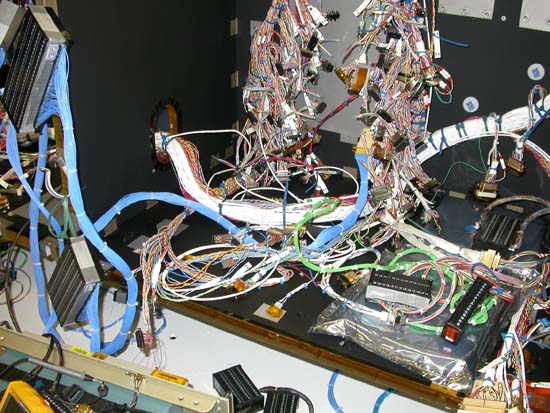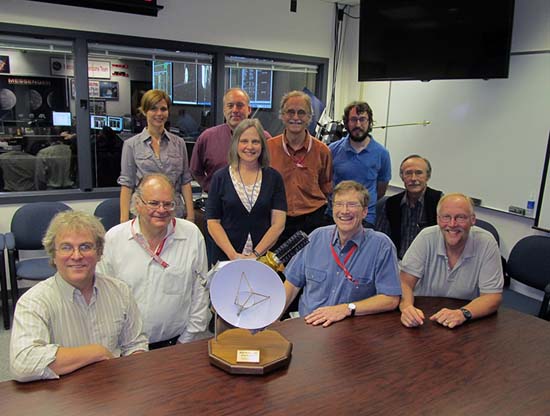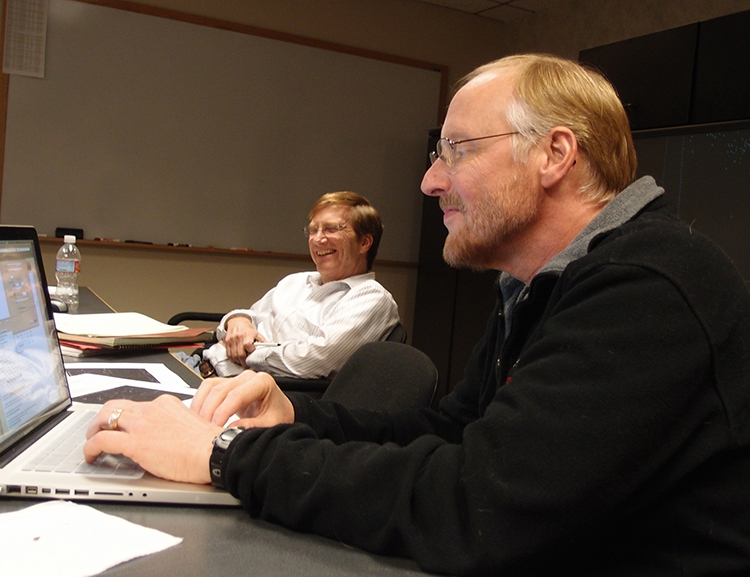 Mark Showalter, New Horizons science team member and discoverer of Pluto's moons Styx and Kerberos, checks out some data in 2011. Project scientist Hal Weaver is in the background.
John Spencer