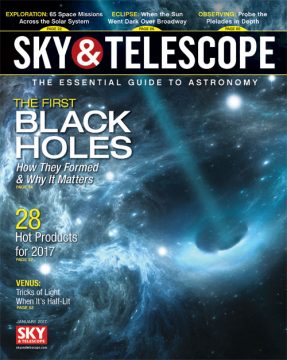 Hot Products, Black Holes, and Broadway's 1925 Eclipse

As always in our first issue of the year, Sky & Telescope presents its picks for Hot Products: a fantastic lineup of 28 telescopes, mounts, eyepieces, cameras, software, books, and more. Turn the page to find S&T Science Editor Camille Carlisle tackling the age-old question of how supermassive black holes are born. A little closer to home, contributing editor Howard Banich takes a new look at an old friend: the Pleiades star cluster. You'll also find in the January issue guides to seeing the strong but elusive Quadrantid meteors, and galaxies among Eridanus — not to mention an overhaul of our magazine's design. Enjoy, and clear skies!
Feature Articles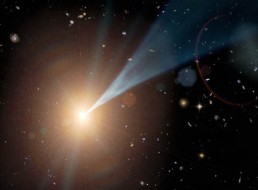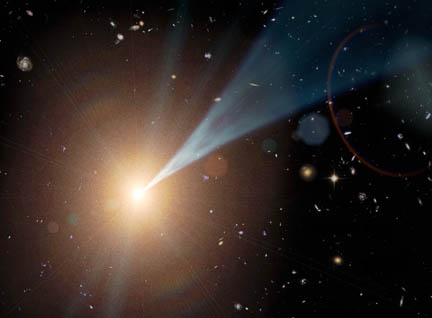 Space Missions in 2017
By the Editors of Sky & Telescope

The First Black Holes
Astronomers are laboring to discover how the universe's first supermassive black holes were born.
By Camille M. Carlisle

Hot Products 2017
Our 19th roundup highlights the most intriguing new astronomy gear on the market.
By the Editors of Sky & Telescope

"Pleiads, Rising Thro' the Mellow Shade"
Once you see the Pleiades Bubble, you'll never miss this nebulosity again.
By Howard Banich

1925: An Eclipse Like No Other
New York's Roaring Twenties eclipse cut the city in half, and not where the crowds expected.
By Eli Maor

Beyond the Printed Page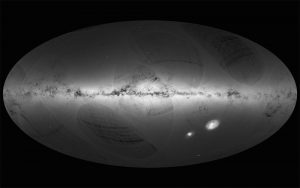 Gaia Maps a Million Stars: The Full Story
Read the extended version of our story on Gaia's first data release.
Osiris-REX Launches for Asteroid Bennu
Get all the details on the recent launch of Osiris-REX and its target, the asteroid Bennu.
Active Space Missions in 2017
Keep up with space missions working in astrophysics, planetary, gravity, solar, space weather, and stellar projects.
Lunar Librations and Phases of the Moon
Librations and other lunar data for January 2017.
ALSO IN THIS ISSUE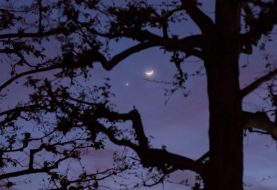 The Evening Star Reigns Supreme
Venus lights the southwest in twilight, while Mars and Neptune rendezvous nearby.
By Fred Schaaf

RW Tauri, an Action-Packed Eclipser
A flat-bottomed eclipsing binary star shines high near the Pleiades.
By Alan MacRobert

A River Full of Galaxies
Plumb the galactic depths of Eridanus this month.
By Sue French

The Perseus Galaxy Cluster
Good dark adaptation is key for viewing this scattering of faint fuzzies.
By Ted Forte

Table of Contents
See what else January's issue has to offer.