Big Bang News
The latest observations of swirls in the cosmic microwave background have validated the leading theory of how the cosmos came to be. Read our coverage to find out how this affects our understanding of the universe. Plus, get a heads up for two close conjunctions in early July as Mars and Saturn approach the Moon in the evening sky. And for the expert observer, learn what deep-sky wonders should make your observing list this summer.
Feature Articles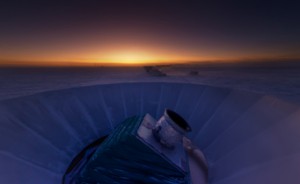 What's Next for Inflation Cosmology
A new window has opened on what made th Big Bang. A new branch of astronomy is beginning to peer through it.
By Alan MacRobert
Cities from Space
Images taken from space can tell us a lot about light pollution.
By Scott Kardel
The Case for Structured Observing
Rigorous goals and methods can enhance your stargazing experience greatly.
By Tristan J. Schwartz
Are Observing Programs for You?
The Astronomical League has a project for every taste and skill level. .
By Ted Forte
Star-Testing Your Telescope
The stars that entice us can also help us optimize our telescopes.
By Alan French
Probing the Planets
Explore hidden details in the solar system with specialized filters.
By Christophe Pellier
Beyond the Printed Page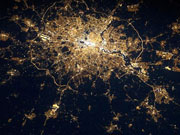 What's Next for Inflation Cosmology: Further Reading
by Alan MacRobert
Our print article just scratches the surface of what BICEP2 results mean for cosmology. Here are some more online resources.
Watch a Star Wink Out by Alan MacRobert
Find the maps and finder charts you'll need to see the asteroid occultation of July 19, 2014.
How to Read the Night Sky by Alan MacRobert
Use the chart found in every issue (or use our online Interactive Sky Chart) to find your way in the night sky.
Lunar Librations by Sean Walker
Librations and other lunar data for July 2014.
ALSO IN THIS ISSUE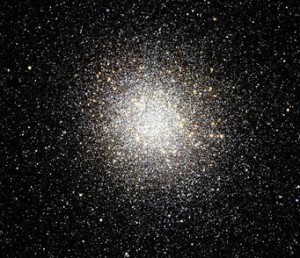 The Fabulous Five
The globular clusters of summer are amazing to view.
By Fred Schaaf
Illuminating Earthshine
The pale glow on the Moon can teach us about Earth's changing climate.
By J. Kelly Beatty
The Snake and Its Eggs
Southernmost Ophiuchus contains some of the sky's best dark nebulae.
By Alan Whitman
Table of Contents
See what else July's issue has to offer.