The Milky Way and Andromeda galaxies dominate the small neighborhood of galaxies they live in, a cluster called the Local Group. But how do they stack up with each other? Astronomer Michael Rich takes us on a fantastical exploration of these two giant spirals, showing us how they compare in terms of size, mass, star-formation rate, and a host of other factors. Closer to home, an endeavor called the Library Telescope Program has brought dozens of telescopes to public libraries, allowing anyone to check one out and discover the universe for themselves. Also in this issue, you can read about the discovery of radio emission from the Sun, how to observe stars and planets in broad daylight (yes, you can!), and how to fight image artifacts in your astrophotography.
Feature Articles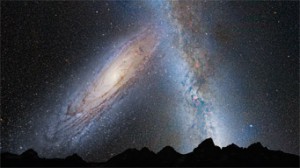 Battle of the Titans: The Milky Way vs. Andromeda
The Milky Way and Andromeda galaxies vie for Local Group supremacy.
By Michael Rich
Discovering the Radio Sun
The wartime discovery of radio emissions from the Sun gave birth to the field of solar radio astronomy.
By J. Kelly Smith & David L. Smith

Stars & Planets in Broad Daylight
You don't need to stop observing just because the Sun is above the horizon.
By Chris Dalla Piazza

Check Out This Telescope!
An innovative program allows newcomers of all ages to borrow compact, high-quality reflectors from public libraries.
By John Jardine Goss

Eliminating Band & Line Noise
Here's a technique that removes common artifacts from DSLR and CCD images.
By Michael Unsold

Beyond the Printed Page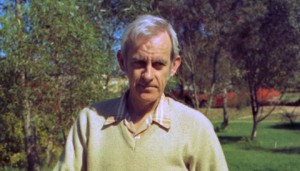 Obit: Bill Bradfield by Roger W. Sinnott
The amateur astronomer from Australia used an unconventional telescope to find his comets.
See Both the Sun and Eclipsed Moon by John Rao
During the October 8th lunar eclipse, you can see the Sun and the eclipsed Moon simultaneously.
A Comet Cruises By
Comet Siding Spring flies by Mars on October 19th.
Lunar Librations by Sean Walker
Librations and other lunar data for October 2014.
ALSO IN THIS ISSUE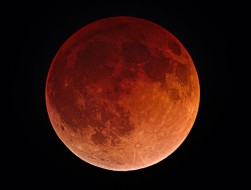 A Busy October for the Moon
The Moon experiences one eclipse, causes another, and hides Saturn.
By Fred Schaaf
Darkness and Light
Cygnus is replete with wonders, both bright and dark.
By Sue French

Table of Contents
See what else October's issue has to offer.