A handy S&T field kit and access to iTelescope.Net are just two great benefits of membership.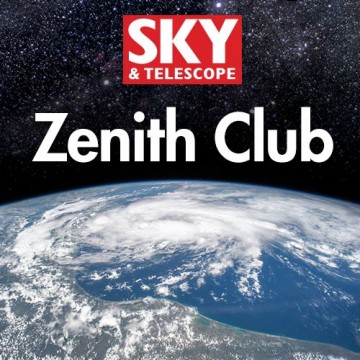 As part of Sky & Telescope's celebration of 75 years of continuous publication, I'd like to announce an exciting new program that we have just launched.
It's called the Zenith Club, and it offers benefits that we're not offering anywhere else. Feel that you, or someone you know, has everything when it comes to amateur astronomy? Or that you'd like to get more out of your participation with Sky & Telescope? Here's your chance to add icing to the cake.
Join S&T's Zenith Club, or give it as a gift, and you or your designate can enhance your S&T subscription, your use of the S&T website or apps, and your purchases in the Shop with cool items and perks available only through the club.
As a Zenith Club member, you'll receive a black field kit, emblazoned with the S&T logo, that's chock-full of convenient gear for use at the telescope. The kit features an S&T mini red flashlight, a 10x25 monocular, a lens-cleaning kit, an insect repellent stick, and two chemical hand warmers.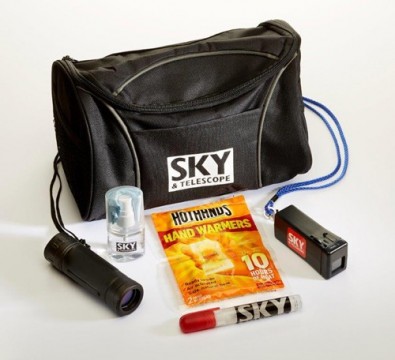 As a member, you'll also get up to an hour's worth of free access to iTelescope.Net and its premier network of web-connected telescopes. Always wanted to take astrophotos from Australia? Here's your chance. Scopes in Spain, New Mexico, and California are also at your disposal. Plus, you get significant discounts if you join iTelescope.Net as a member.
On top of all this, you'll receive other extras such as 20% off all Shop purchases and a first look at new S&T products, services like webinars and webcasts, and astronomy tours — before we announce them to the public or even to our subscribers.
Membership is only $79.99 and lasts one year.
Join S&T's Zenith Club now, or give it as a gift, and start reaping the harvest of great benefits!