Don't miss the chance to see world-class observatories by day and the amazing southern sky by night during next month's stargazing and astronomy tour in Chile.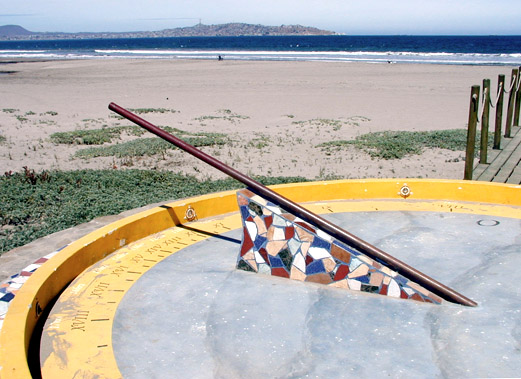 In just a month I'll be checking lists and packing gear for a week-long astro-adventure in Chile. So yesterday I dredged up the photo archive and took a walk down memory lane to recall all the great experiences I had the last time I did this.
I smiled, for example, at the picture of a simple stone-and-pipe sundial I encountered on the beach in La Serena. I remember sitting in a saddle point on a dirt road in the Andes and looking out to see the domes of Cerro Tololo Inter-american Observatory on one peak and Gemini South's striking dome on the one next to it. By day's end I would have visited both of them for behind-the-scenes tours.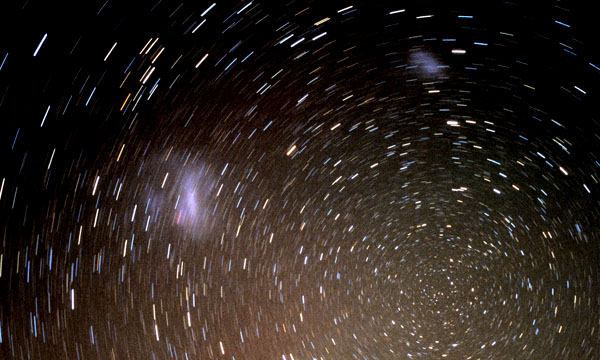 And, of course, I reminisced about the amazing evenings spent under Chile's pristinely dark skies. The Large and Small Magellanic were hanging there in the sky, just so obvious that they couldn't be missed. I remember "discovering" a tight cluster of stars nicknamed the Southern Pleiades. And I stood slack-jawed at the eyepiece while looking at Omega Centauri, the Carina Nebula, the Southern Cross's Jewel Box, and so many other celestial treats.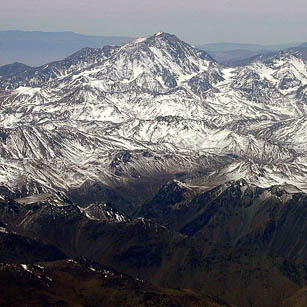 So, understandably, I am eager to get back to the Andes. And I'll once again be joined by about two dozen other astro-adventurers who'll be part of the 2017 tour created by Sky & Telescope and our partner Spears Travel.
Here's the itinerary we have planned.
This time we'll visit three places I've never seen: (1) the Atacama Large Millimeter/ submillimeter Array (ALMA); (2) the European Southern Observatory complex on La Silla; and (3) San Pedro de Atacama Celestial Explorations, or SPACE, a private observatory run by my long-time acquaintance Alain Maury that veritably bristles with big telescopes for visual viewing.
I'm writing this to let you know that it's not to late to join us. Space remains for two or three more participants. So if you haven't got plans for the period of March 18–25 — or if you can get away — please consider joining us. If you've never seen the southern sky before, here's the chance.
Click here to access the 2017 Chile tour booking form and assure your reservation, or call 918-336-2360 to contact Spears Travel.