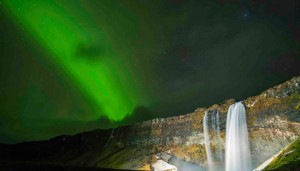 This coming October 2-8, 2016, in concert with Spears Travel, S&T will run its 4th annual trip to Iceland to witness the famed northern lights. For details, see the full itinerary. If you're already set to book it, do so here.
When I joined Sky & Telescope's 3rd annual trip to Iceland last October, I was prepared for Iceland's breathtaking waterfalls, its thousand-year-old historical site of Þingvellir, and its stimulating capital, Reykjavík.
But here are 10 things I wasn't expecting that knocked my socks off (and may yours too):
Blue Lagoon. For the precise reason that this is Iceland's most famous tourist attraction, I didn't expect to enjoy it as much as other sites. But that geothermally heated water, that soothing silica mud, that steam billowing against sunlight.... Suffice to say: Don't miss it.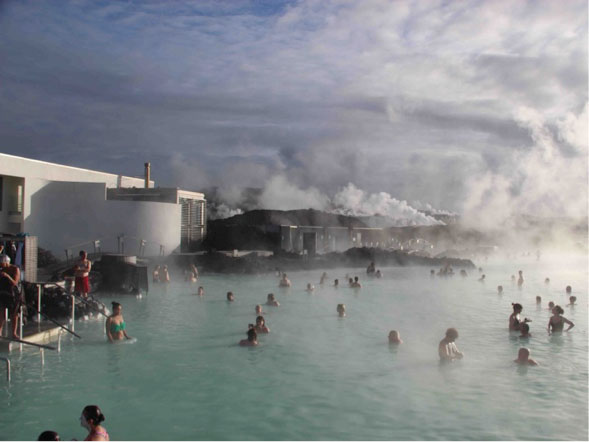 Lava moss. I knew Iceland had lots of lava and few trees. But I was astonished by the vast black lava fields blanketed by vibrantly green moss that cover low-lying areas in the southwest.
Exotic language. Like English, Icelandic is an Indo-European language. So I thought after a week there I would start to get a feel for the native tongue. No chance: it remained as deliciously otherworldly as when I'd first arrived.
Aurora borealis. I was flabbergasted by the northern lights in general, but what I hadn't foreseen was just how quickly they can change in shape, intensity, spread, and color right before your eyes.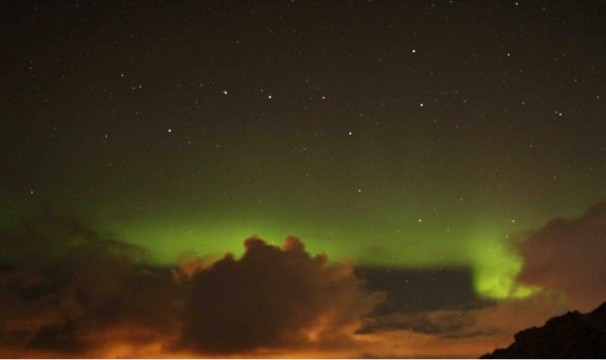 Unbelievable food. Everyone I spoke with on our tour about the meals was as gobsmacked as I was by the tastiness of the lamb, fish, langoustines, and other entrees we savored.
Spectacular glaciers. I'd always considered glaciers as extremely remote and hard to see. Not in Iceland—they're in full, resplendent view in many parts of the island.
Whaling ships. I knew Iceland continues to do some commercial whaling. But I was caught off guard nevertheless to come upon two black-hulled whaling vessels docked in the heart of Reykjavík harbor.
Public art. Walking around the capital, I was continually surprised by how much art permeated the city: sculptures on street corners, murals on buildings, sketches on electric boxes — the city itself is a museum.
Bobby Fischer. I had no idea the man some consider the greatest chess player of all time lived for a time and is buried there. We visited his modest grave in the south of the country.
Trolls. I'd read about Iceland's trolls, but I didn't expect to see them myself. Yet they kept appearing in everything from cliff profiles to geyser steam.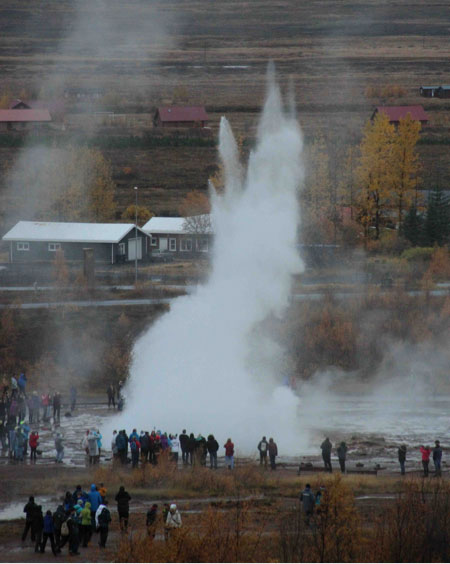 For more information and to book a spot on this year's tour, please see the Spears Travel page.