Cosmic Coffee, Cup No. 41 | The Classification of Stars
April 15 @ 9:00 am

-

10:00 am

EDT

o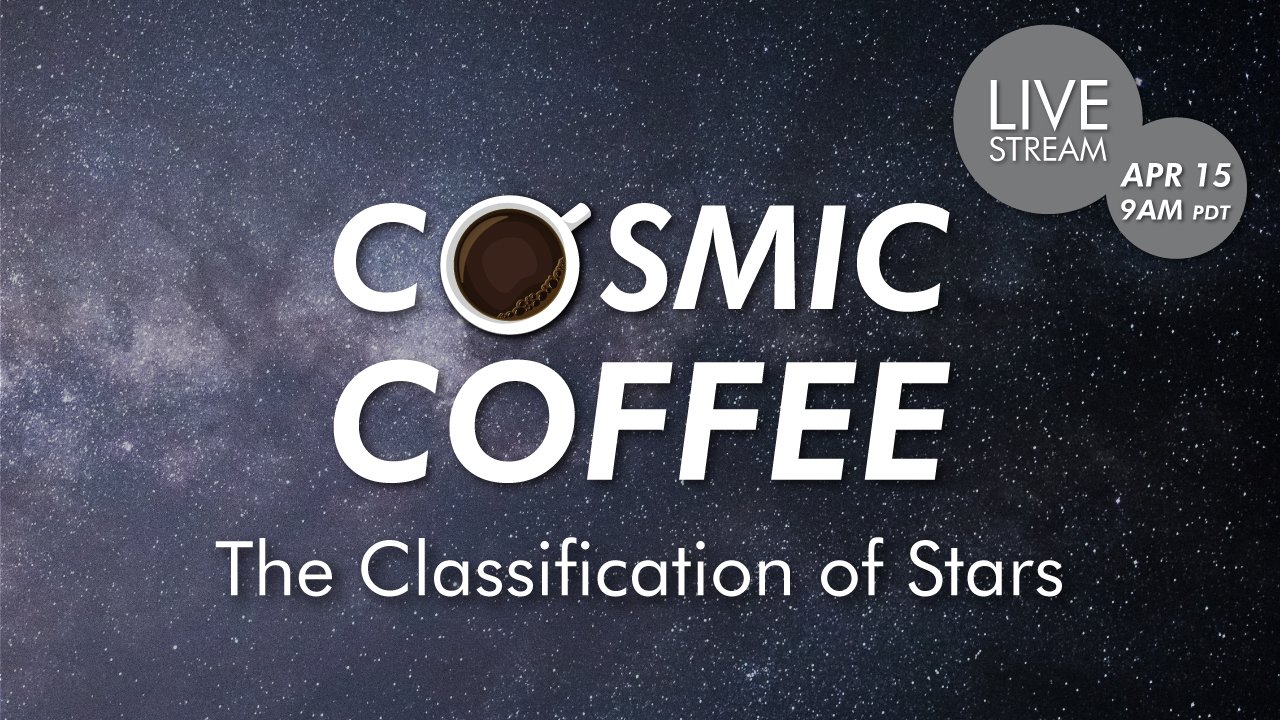 Lowell astronomer Brian Skiff will discuss how stars of different masses, evolutionary stages, and composition are classified, and how astronomers create logical groups from the many types of stars we find in the Universe.
Cosmic Coffee explores a different topic in astronomy or planetary science each Thursday at 9 am AZ (MST).
You can find all of our Live-Streams and more on our YouTube channel!
Subscribe Today
https://www.youtube.com/channel/UC4zmFY211sXfEamwmsJcrYA
Related Events