This week in astronomy news: Stars in the Milky Way's outskirts give clues to our galaxy's history, ancient stellar cities might not be as old as they appear, and the International Dark-sky Association awards its 100th Dark Sky Place.
Old Stars Give New Clues to Milky Way's Halo
A halo of stars surrounds the Milky Way, and it may hold the secret to understanding our galaxy's history. These stars are the remnants of dwarf galaxies and globular clusters torn apart by the Milky Way's gravity. The streams thus represent a "memory" of the objects our galaxy has devoured as it has grown.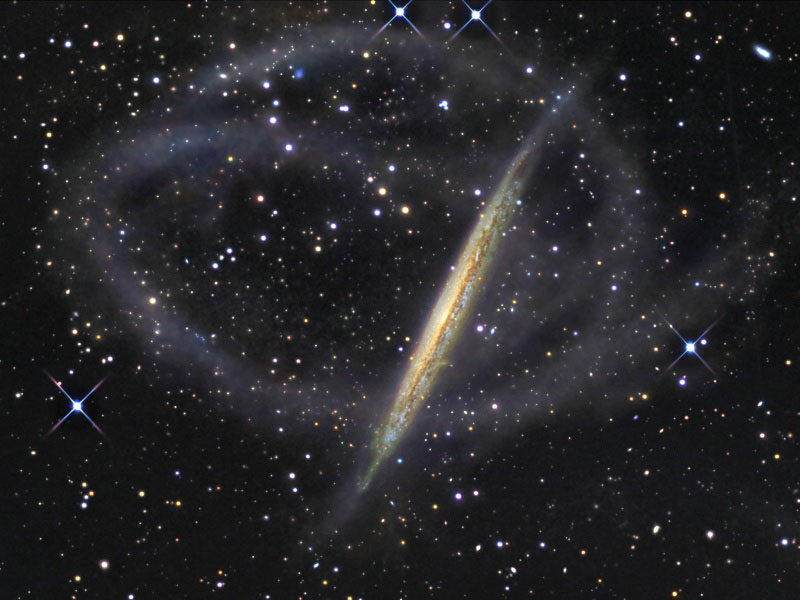 Kris Youakim (Leibniz-Institute for Astrophysics, Potsdam) and colleagues are prying into those memories, using a specifically designed filter on the Canada-France-Hawaii Telescope to pick out the oldest, most chemically pure stars in the Milky Way's halo. These stars are old: They're made of hydrogen and helium and very little else, so they formed before heavier elements were abundant.
Youakim reported intriguing preliminary results from the Pristine survey at the American Astronomical Society meeting in Denver. Using statistical techniques, the team found that the oldest, most pristine stars are still tightly clustered together. This may mean that they've only recently joined the halo; the Galaxy's gravity hasn't had time yet to tear them apart. It may also mean that they are further out in the outer galactic halo, where the Galaxy's gravity is not as strong More analysis remains to be done — stay tuned.
Globular Clusters Get a Facelift
Globular clusters make for stunning observing targets: thousands of ancient stars packed into dense glittering balls. But they also hold the key to understanding our galaxy's earliest years. For a long time, globular clusters were thought to be among the earliest objects to form in the galaxy — a beautiful example is Messier 4, whose age researchers had pegged at roughly 13 billion years old.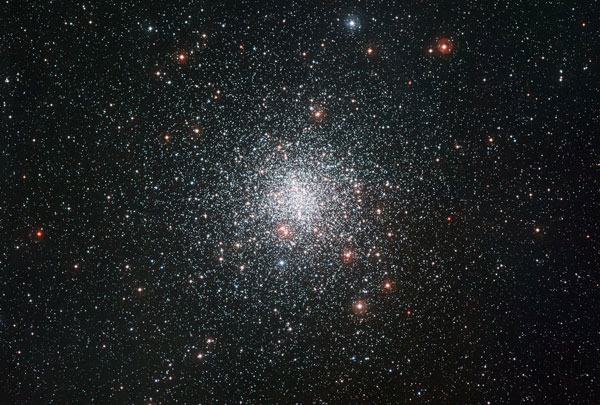 Now, a new study by Elizabeth Stanway (University of Warwick, UK) and JJ Eldridge (University of Auckland, New Zealand) has given these ancient beauties a facelift. Previous studies had often compared the collective colors of stars in a globular cluster to models of known age and composition. Stanway and Eldridge instead compared colors to a new computational model called Binary Population and Spectral Synthesis, which takes the color of paired stars into account. They found they were able to reproduce globular clusters' colors using far younger stars. Stanway and Eldridge find that globular clusters previously found to be between 10 billion and 14 billion years old are more likely to be between 5 billion and 8 billion years old. The results could affect how astronomers think about galaxy evolution.
Read more from the University of Warwick's press release.
Discover the 100th Designated International Dark Sky Place
The International Dark-Sky Association (IDA) has granted its 100th Dark Sky Place designation to the Tumacácori National Historical Park, which preserves three early Spanish colonial missions in the highlands of southern Arizona. Not only are the park's skies pristinely dark, the park is also proactive in undertaking efforts to curb light pollution, including the installation of IDA-approved lighting fixtures.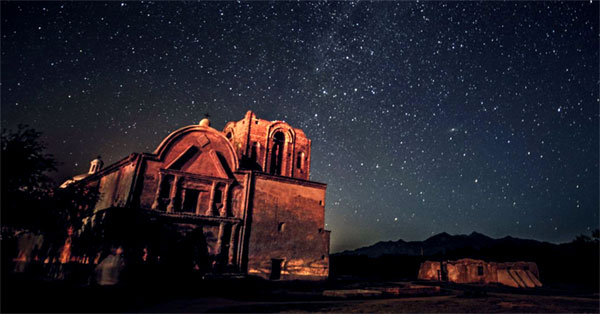 The park regularly communicates the importance of its dark skies through nighttime events, including Experience the Night, Bat Night, and Family Sleepovers. But humans aren't the only beneficiaries of the park's dark nights: More than 200 species of birds, various types of mammals, reptiles, amphibians, and insects live within the park's cottonwood/willow forest and surrounding desert scrublands. Many of these creatures benefit from the dark skies that allow crucial day/night cycles to flourish.
Read more in the IDA's press release.