After serving as caretakers of Canada's largest telescope for the past six years, volunteers from the RASC's Toronto club have been given the historic facility outright.
Think of it as taking professional-amateur collaboration to a new dimension. Dedicated stargazers have long proven their worth for tracking dust storms on Mars, chasing down near-Earth asteroids, and compiling light curves of variable stars. Now they're getting the chance to run a professional observatory.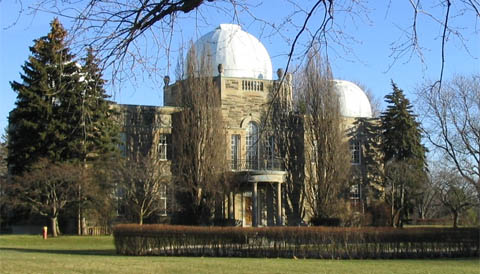 On April 15th, the Royal Astronomical Society of Canada announced that its 900-member Toronto club is taking ownership of historic David Dunlap Observatory, located in the Toronto suburb of Richmond Hill. The observatory and its administrative building are being donated by Corsica Development, which purchased the facility and 190 acres of land around it from the University of Toronto in 2009. Corsica is also giving 100 acres of the property to the town, which will keep it from being developed.
"We're honored by this incredibly generous gift," says Paul Mortfield, president of RASC's Toronto Centre, in a press release announcing the transfer. All parties involved have been working toward this agreement since the university sold the observatory for $70 million to establish the Dunlap Institute for Astronomy and Astrophysics. That's when the RASC's volunteers, who had been involved in the observatory's outreach programs for decades, stepped in to maintain and operate the historic facility.
The observatory got its start in 1935 after the widow of David Alexander Dunlap, a wealthy mining executive and astronomy enthusiast, provided the funds for construction. Its premier instrument, a 1.9-meter (74-inch) reflector, was then the second largest in the world and remains the largest telescope in Canada.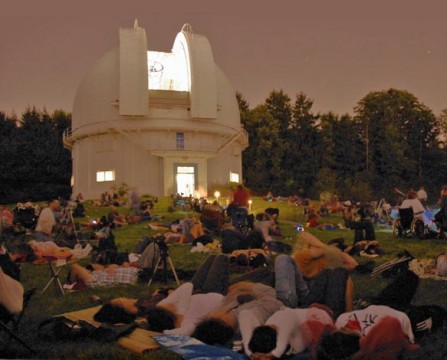 But urban growth long ago made the site unsuitable for most types of observational research, and the university's astronomical interests shifted to Algonquin Radio Observatory in central Ontario and to collaborations such as Gemini Observatory and the Atacama Large Millimeter/submillimeter Array in Chile.
Meanwhile, the new owners are looking forward to expanding their outreach and education programs. Improving public access to the property is one goal, in part through improvements to the local transit system, and that will require working collaboratively with the town. Members of the RASC Toronto Centre will also be seeking funding from foundations and private donors to augment the modest funds they already receive from attendees of events at the observatory.