Stephen Hawking's last paper on cosmology, published posthumously, might solve the problem of eternal inflation, a theory that suggests our cosmos is but one in a sea of infinite universes.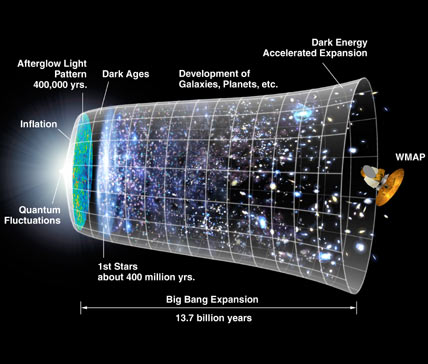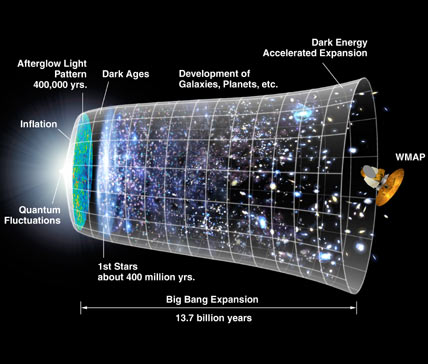 There's a lot of evidence to suggest that, just a tiny fraction of a second after the Big Bang, the infant universe went through a fantastic growth spurt. The phase itself lasted only a fraction of a second, but it's responsible for the universe we see now. Even the particles that make up stars and humans alike were created from its energy.
The trouble is, according to most theories of cosmic inflation, the growth spurt never really stopped. Though our pocket of space, what we call our universe, might have stopped its exponential expansion, the overall universe never stopped stretching.
Now, in a paper published by Stephen Hawking (posthumously) and his colleague Thomas Hertog (KU Leuven, Belgium) in the Journal of High Energy Physics, the scientists turn that picture on its head, arguing that we need to rethink our universe's beginnings. Applying quantum and string theory to a simplified mathematical model of the universe, Hawking and Hertog conclude that cosmic inflation isn't eternal after all.
Eternal Inflation
Why do most cosmologists think that inflation is eternal? The idea behind inflation is that almost immediately after the Big Bang, our entire universe entered into a not entirely stable energy state known as a false vacuum. The term is a bit misleading, because what scientists mean by "vacuum" in this case is actually "ground state"; "false vacuum" is just another way of saying that the universe is in an elevated energy state. The negative pressure of this state causes all of space to expand exponentially quickly.
Obviously, our universe isn't still in this growth spurt — otherwise we wouldn't even be able to see neighboring galaxies. The expansion of space would have long since have spirited them out of sight. Somehow, at least our local universe had to come out of this phase.
Shortly after Alan Guth formulated the idea of inflation, scientists including Paul Steinhardt (then at University of Pennsylvania) and Alexander Vilenkin (Tufts University), figured out that quantum fluctuations could do the trick for ending the inflationary era. A pocket of space could spontaneously come out of inflation, settling into a relatively sedate phase of expansion. But, quantum fluctuations being random, inflation would stop here and there rather than everywhere at once. Meanwhile, far beyond what we can observe, space keeps inflating at an exponential rate. Even as quantum fluctuations cause other pockets of space to similarly come out of inflation, the universe as a whole would keep growing exponentially — forever.
If inflation is really eternal, then our cosmos is one of an infinite variety of universes (known as the multiverse), each following an infinite variety of physical laws.
A Finite Universe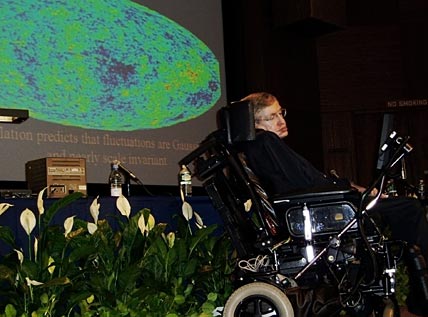 At least, that's the conclusion cosmologists reach when treating quantum effects as small relative to a universe largely dominated by relativity. "But I have never been a fan of the multiverse," Hawking said in an interview last fall. "If the scale of different universes in the multiverse is large or infinite the theory can't be tested."
Instead, Hawking and Hertog argue, relativity would break down in the early universe; only quantum theory applies. Treating the universe as a single, tiny particle, they compute its wave function: a single equation that describes all the possible states our universe could take.
In order to do this, they first simplify the math in some seemingly strange ways. First, they assume a simple universe, one without matter or energy, with an overall geometry that's saddle-shaped. Of course, we don't actually live in a universe without matter or energy, and the universe's geometry appears to be flat as a sheet of a paper rather than saddle-shaped, but this is the starting point that many cosmologists take to work out new theories.
But that's not all. They also assume that they can treat this universe as a hologram. Yes, really — it sounds weird, but basically what they're doing is reducing three-dimensional equations into two-dimensional equations projected onto a surface. (It doesn't mean our universe is a hologram, just that we can mathematically treat it like one.)
Rather than reducing a spatial dimension, though, what Hawking and Hertog remove is time. Relativity is no longer necessary in a timeless universe, and the pair could rely instead solely on quantum theory.
From there, Hawking and Hertog solve the equations and come to an astounding conclusion: the universe that emerges from inflation is finite. We still live in a multiverse, but now it's one with limited possibilities.
However, Vilenkin urges caution in interpreting these results, noting that the simplified mathematical treatment, and the conclusions Hawking and Hertog derive from it, might not apply to our real, more complicated universe. "I am sure Thomas Hertog will try to go beyond this model," Vilenkin adds, "but it is hard to tell how successful this is going to be."