As hundreds of astronomers made their annual pilgrimage to the "shrine to the stars" this year, the Springfield Telescope Makers were preparing to celebrate Stellafane's 100th anniversary.
The Springfield Telescope Makers (STMs) celebrated their 100th anniversary during their annual Stellafane Convention during August 17–20. They honored the history of their club and amateur astronomy as a whole.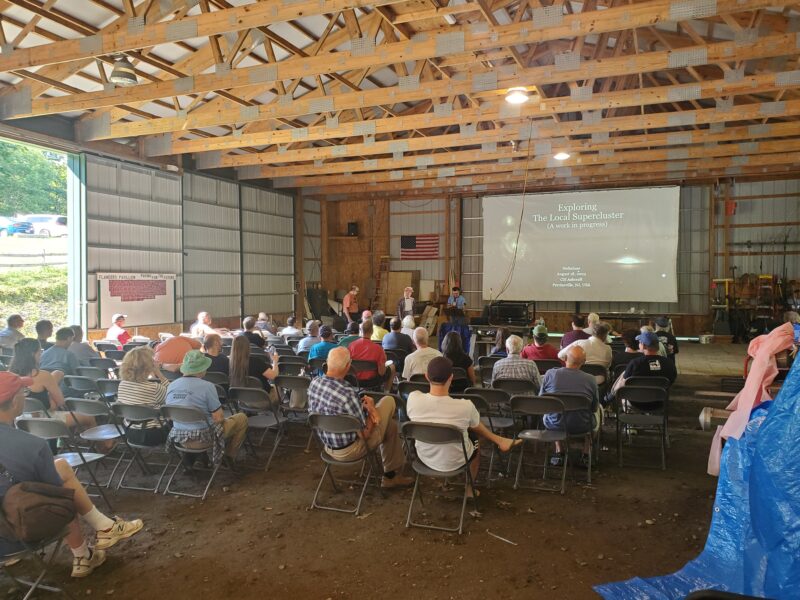 Every year, Stellafane devotees love to bluster about how many years they've attended this historic convention. But this year, old friends from a century past rejoined the celebration. For starters, a life-size standee of Russell Porter and a poster display about the STM's founding members sat atop Breezy Hill on Friday morning.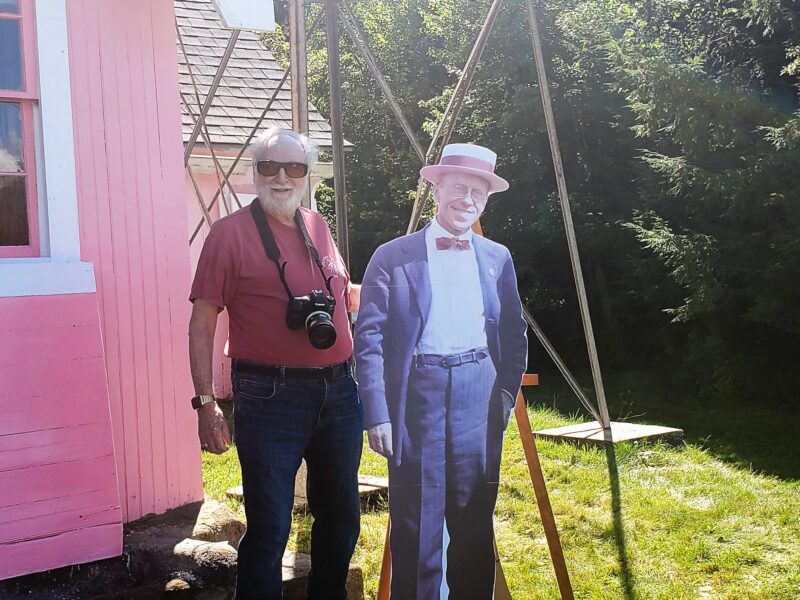 Later on Friday, "time travelers" from the 1920s littered the grounds and joined Russell Porter (Mario Motta) and the Stellafane Little Man for the Saturday evening program. Afterward, Kristine Larsen gave the Shadowgram, the talk given before they keynote speech while the organizers waited for the sky to darken so the keynote speaker could use projected images, based on a survey she took of the attendees' favorite things about Stellafane, and S&T contributing editor Joe Rao gave the keynote speech on his adventures chasing solar eclipses. The festivities finished up just in time for the foreboding clouds that had been hanging over Breezy Hill all day to part.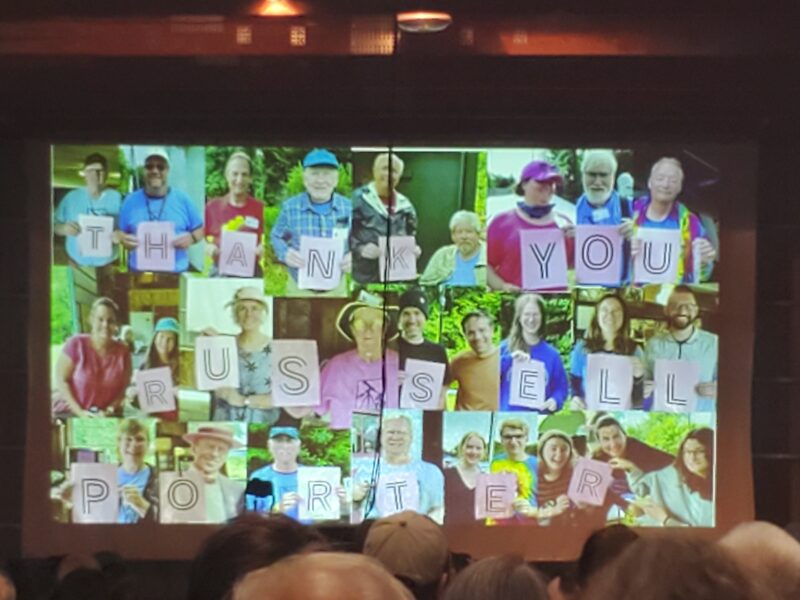 Guests included newcomers, annual attendees, and those recently returning after long hiatuses. They brought with them new entrees to Stellafane's telescope-making competition, as well as old champions. Come Saturday, a field of historic and prize-winning telescopes from years past had sprouted up.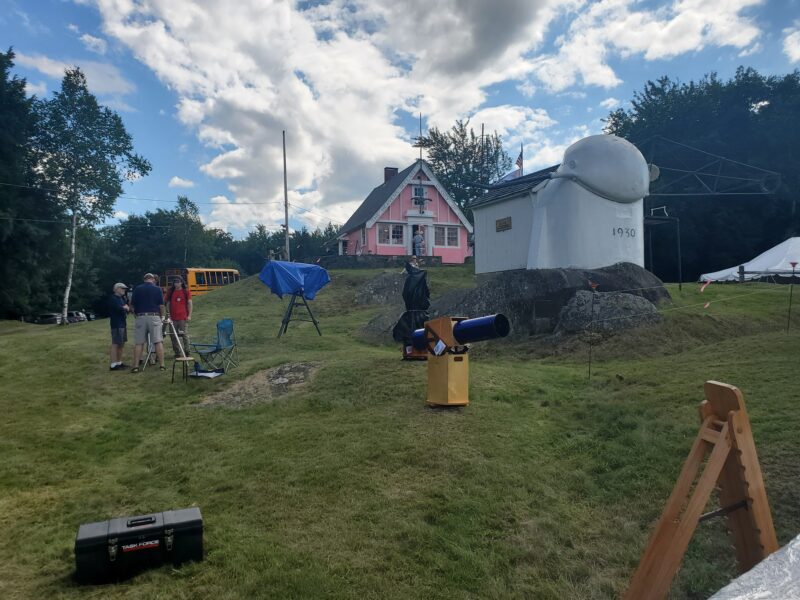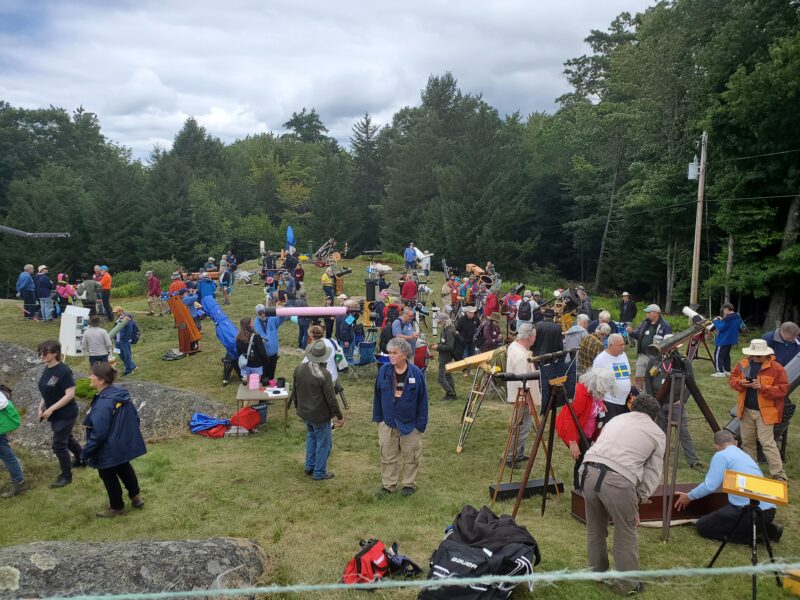 Telescopes that hadn't seen Vermont skies in decades were once again planted in the "stella-mud" and enjoyed two beautiful nights of stargazing. While Thursday night was clouded out, by Friday night S&T staff, their families, and a few friendly observing-field neighbors spent the night together, targeting deep-sky objects and trading scopes and binoculars to compare views.
While Saturday became cloudy and cold, the skies opened up around midnight to reveal the lovely glow of the Milky Way. Those who preemptively forecast a rainy night had already packed up their scopes for the weekend, but the faithful stayed to enjoy the stars.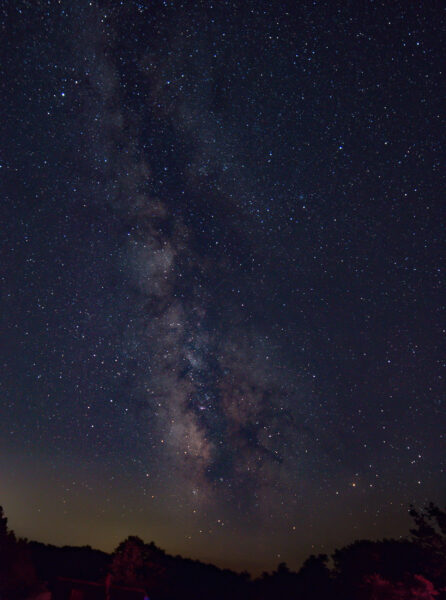 The following morning, hundreds of astronomers made the trek back down the mountain, excited for next year. Happy 100th anniversary, Stellafane! I can't wait to see you all again next year.