Acclaimed astrophotographer Akira Fujii's wide-field views of the constellations, each with impeccable star images, have been a hallmark of Sky & Telescope magazine for nearly four decades.
Acclaimed astrophotographer Akira Fujii passed away on December 28, 2022, at age 81. As a Contributing Photographer to Sky & Telescope since 1991, he worked almost exclusively with large-format color film. Fujii's wide-field views of the constellations, each with impeccable star images, have been a hallmark of this magazine for nearly four decades.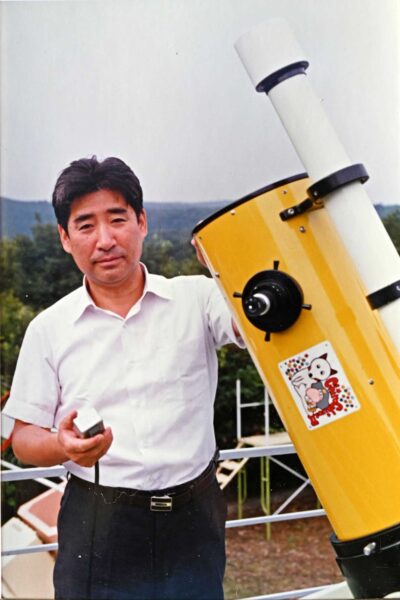 Astronomy enthusiasts in Japan, however, have come to know Akira Fujii in a more expansive way. Born in 1941 in Yamaguchi City, he enrolled as a young man in the Design Department of Tama Art University in Tokyo, graduating in 1961. With this background he embarked on a lifelong career as publisher, layout artist, and author of books and periodicals about the night sky. These included the popular quarterly magazine Hoshi No Techou ("star handbook"), as well as a set of six children's books about the stars that proved extremely popular. One of the latter went through several print runs totaling 800,000 copies. Another set of 12 hardcover books, issued monthly during 1994, promoted sky-watching through the seasons and basic astronomy to older children and adults.
A curious feature running throughout these publications – almost a logo – is the heartwarming caricature of a white, panda-like puppy named Chiro ("cosmos"). The real-life Chiro had been Fujii's beloved canine companion for many years.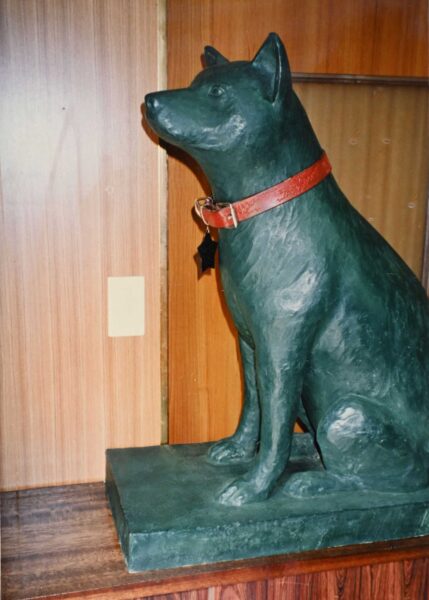 From 1974 through 1984, Fujii hosted his "Invitation to Starlit Skies" star party on Mount Azuma. This event often drew 2,000 participants, many of whom brought homemade telescopes. Its success inspired a younger, up-and-coming astrophotographer, Shigemi Numazawa, to create Japan's present-day annual Tainai Star Party.
When Halley's Comet appeared in 1986, Fujii toured the length of Japan with his trailer-mounted 24-inch reflector, offering views of the comet and other sights to the general public. He also appeared frequently in NHK-TV broadcasts, promoting awareness in astronomy.
Although his home for many years was Koriyama, Fukushima prefecture, Fujii spent much of his time in the neighboring town of Shirakawa. There he built his Chiro Observatory, which soon became a gathering spot for dozens of followers – experts in optics, mechanical devices, and computers, and each with his own observing specialty.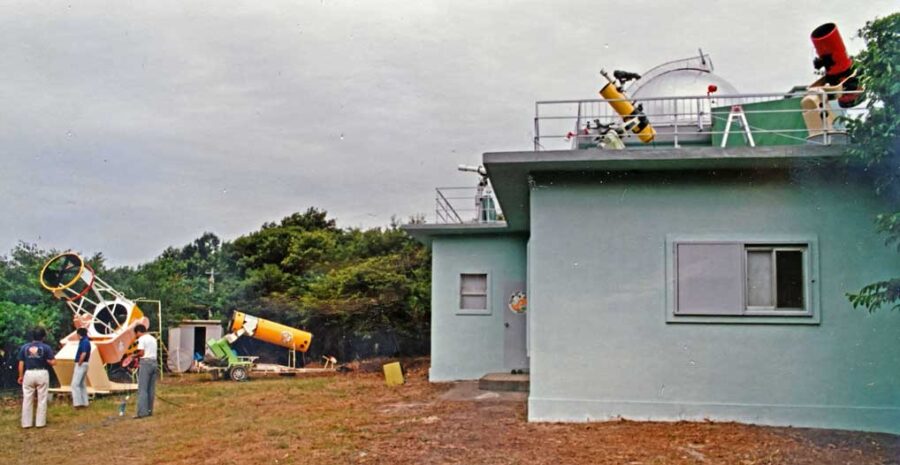 As Fujii's guest in Shirakawa for two days in August 1991, I was dazzled by the array of custom-made but fully professional equipment: a 12-inch Wright telescope with an objective prism, two batteries of meteor cameras with spinning shutters, the Halley-watch 24-inch scope, and a 33-inch reflector that was similarly trailer mounted. The motto of Chiro Observatory says it all: "Let's have fun in everything we do." In fact, three days before my visit, Princess Norimiya of the Japanese imperial family and her school classmates were thrilled with a two-hour star party he threw for them – despite a nearly full Moon!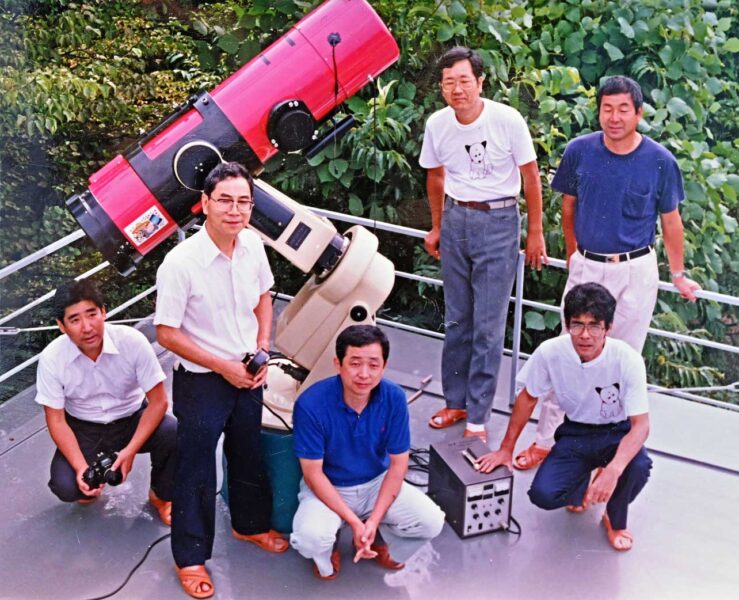 In the mid-1990s, Fujii built his Chiro Southern Observatory outside Perth, in Western Australia, thereby putting the rest of the celestial sphere within his photographic grasp. In 2009 he fulfilled yet another dream, one I'd heard about on my visit two decades earlier. Shirakawa happens to have been the spot chosen by American astronomer David P. Todd to observe the total solar eclipse of 1887. Although Todd's expedition was clouded out, Fujii thought it fitting to commemorate this scientific visitor from across the ocean with a large historical marker. It stands today in Shirakawa's public park.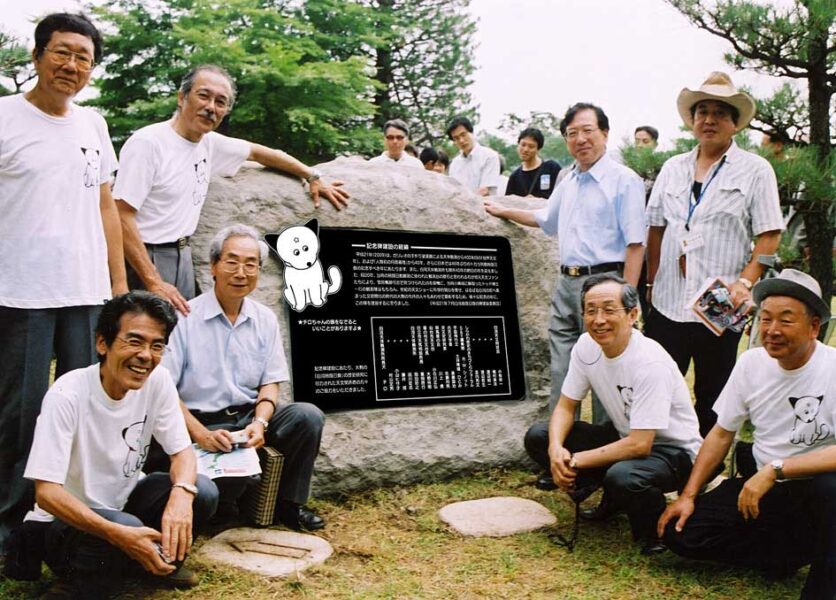 A profoundly humble man, Akira Fujii attracted many friends with his dedication to teaching young people about the sky. In 1993 the International Astronomical Union named minor planet 3872 Akirafujii in his honor. For more about his celestial photography, visit David Malin's site at https://www.davidmalin.com/ .