While the kids are gathering sweet treats this Halloween, get a celestial scare with these frightful deep-sky sights.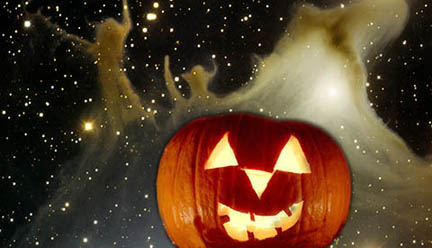 How fortunate we are to have moonless skies during the week leading up to Halloween. The night the kids walk door to door under their witches' hats and pirate masks, the thinnest sliver of Moon will appear for less than than an hour in the west at sundown. A phantom. There and gone before you know it. Saturn and Venus linger longer, a pair of planetary eyes in conjunction just 3° apart on the 29th, widening to 3.5° on the 31st, and low in the southwestern sky.
I like darkness at Halloween because it feels right. Early sunsets and a swift end to twilight bring the night out in a hurry. With insects and birds now departed, the landscape is hushed. Add a pinch of foreboding and dash of fright, and a night alone at the telescope may send shivers up your spine. Or is that the falling temperature? To help you attain a state of delighted delirium, I offer several scary nebulae for your viewing pleasure.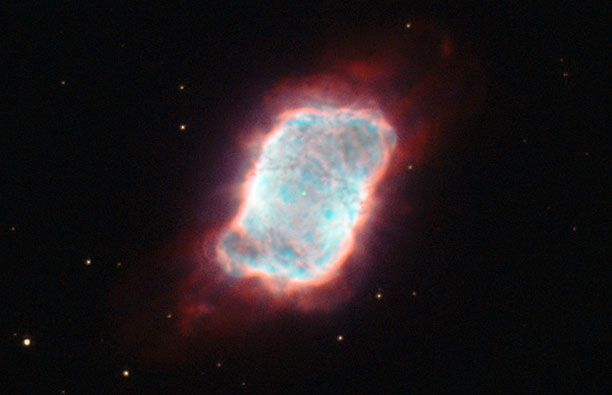 They have ghoulish names like the Skull Nebula, Phantom Streak, and the Ghost of the Moon and encompass everything from bright to dark to planetary nebulae. The photos help to suggest their namesakes, though a little imagination doesn't hurt either. May the next clear night bring you face to face with nature's frightful beauty.
All the observations below were made with a 15-inch reflecting telescope unless otherwise noted: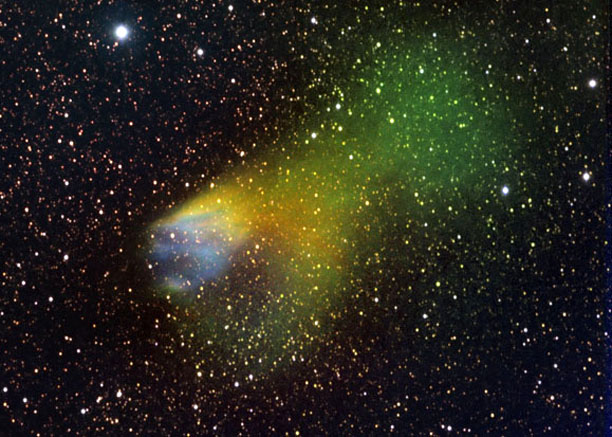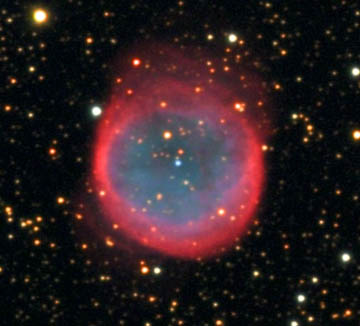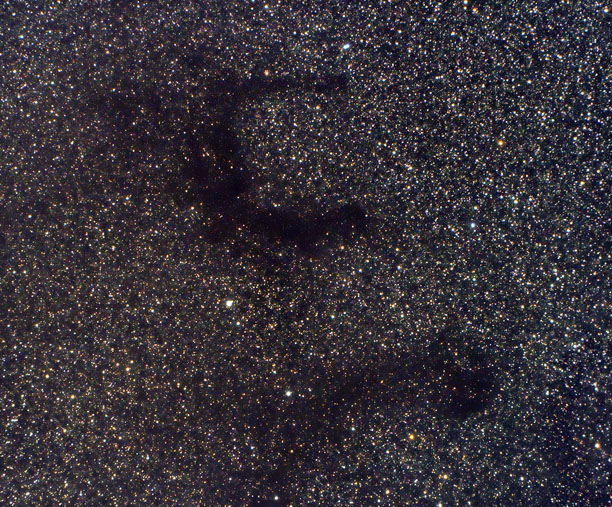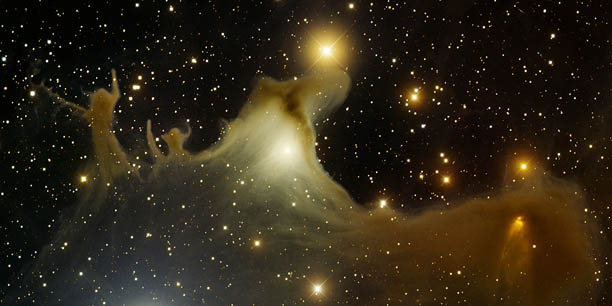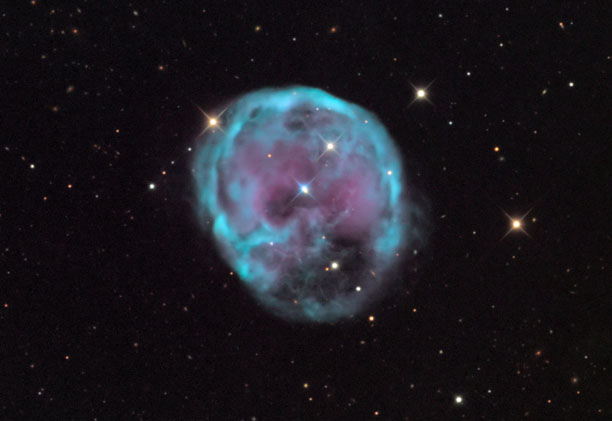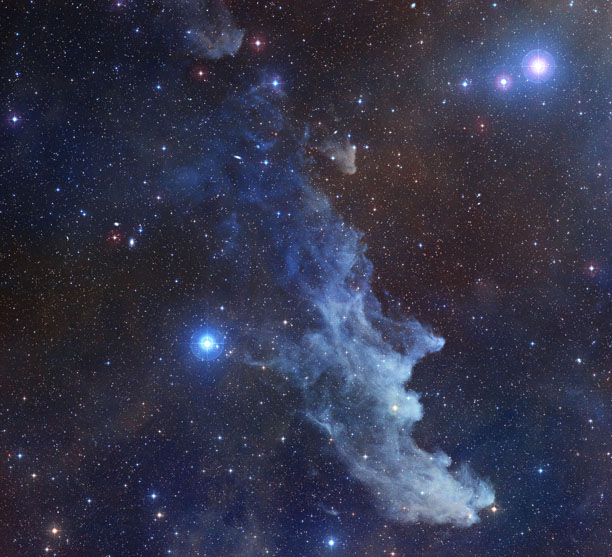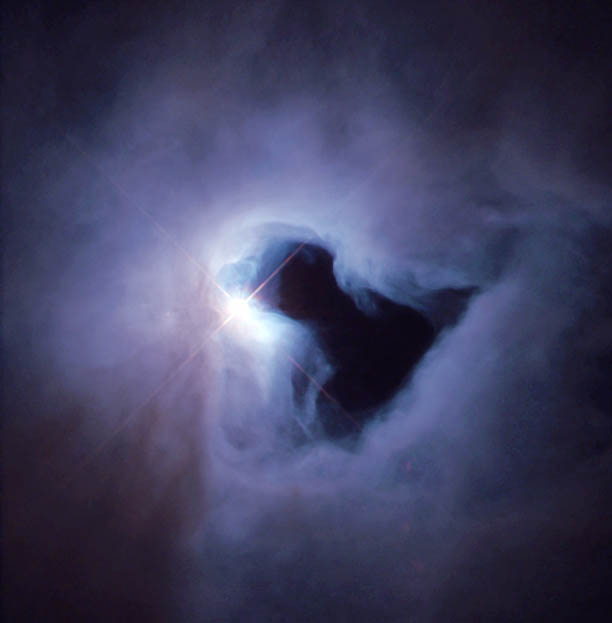 Algol minima (EDT):
Oct. 31 at 5:53 a.m.
Nov. 3 at 2:42 a.m.
Nov. 5 at 11:31 p.m.
Nov. 8 at 8:19 p.m. CST
You'll find our featured objects with one exception plotted on the following charts in the Uranometria 2000.0 Deep Sky Atlas (All Sky Edition). They also appear in the two-volume earlier edition of the atlas:
Sharpless 2-68 (P30.6+6.2): Chart 106
NGC 6741: Chart 105
NGC 6781 and Barnard 142, 143: Chart 85
Sharpless 2-136: Reiner Vogel's Sharpless Observing Atlas
NGC 246: Chart 140
IC 2118: Chart 137
NGC 1999: Chart 136