Science Editor Camille Carlisle has won the Division of Planetary Science's Jonathan Eberhart Planetary Sciences Journalism Award for "Rugged Worlds," the cover story of the May 2020 issue of Sky & Telescope. The article featured first results from the Japanese space agency's Hayabusa 2 and NASA's OSIRIS-REX missions to the nearby asteroids Ryugu and Bennu.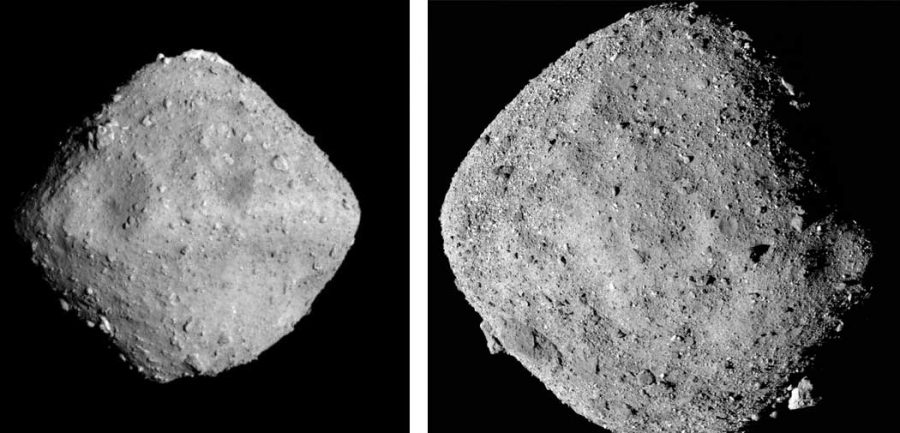 A committee of distinguished scientists and journalists has granted this award every year since 2009 to recognize and stimulate distinguished popular writing on planetary sciences — you can find a list of past winners here. The DPS is one of multiple divisions of the American Astronomical Society; although S&T is also part of the AAS, we maintain a strict policy of editorial independence, and our science journalism is judged accordingly.
Carlisle says she first became engrossed by the discoveries that the asteroid missions were returning while attending the 2019 joint meeting of the DPS and the European Planetary Science Congress (now the Europlanet Science Congress) in Geneva, Switzerland. "The stories the scientists told, from the shock of the dangerous surfaces to the discovery of myriad little rock bullets shooting from Bennu into space, were stories I knew our readers would love to hear," she says.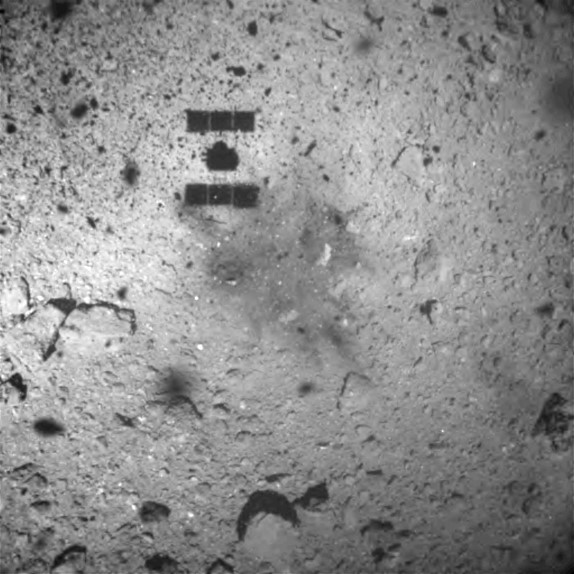 So Carlisle dove into the research, combining her conference reporting with journal-paper digging and interviews with scientists on multiple continents. The teams' knowledge was evolving even as she worked, complicating the story: Answers to questions like what the rocks' colors indicated and how the asteroids acquired their diamond shapes changed from source to source.
Carlisle also worked with mission members to gather the best images of both asteroids, and she collaborated with S&T's art department to create surface maps and graphics for the article. From initial research to press day, the work stretched across several months.

The Eberhart award is the third that S&T's writers have won in 2021: earlier this summer, two authors won prizes for their solar physics pieces. Help us create more quality articles like these and support our nonprofit science journalism by subscribing to Sky & Telescope.