Uncovering the Secrets of the Ice Giants, Sketching Superbubbles, & Avoiding Hobby Killers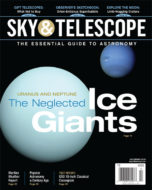 In December's issue of Sky & Telescope, see what the Martian rovers have seen while traversing the rolling hills and layered mesas of Mars: Read about the dust storms they fight through, Curiosity's cold nights in Gale Crater, and the Martian polar ice caps. Speaking of cold, if you haven't heard from Uranus and Neptune since Voyager 2's flybys in the 1980s, see what scientists have learned since then in the issue's cover story. Join Mel Bartels as he sets out to sketch the Orion-Eridanus Superbubble, and be sure to share Jerry Oltion's article on just what to avoid when buying one's first telescope. Don't forget to take a look at Saturn, Venus, and Jupiter before they drop out of sight for the year. While you're at it, mark your calendar for the Geminid meteor shower on December 14. The Geminids share the sky with the Moon, so turn your back on it to protect your night vision. But on other nights you might take some time to explore craters hugging its limb , or explore Pisces with Sue French. Finally, as the decade comes to a close, ponder the boundaries of human knowledge by taking a look back at science at the turn of the 20th century.
.

Feature Articles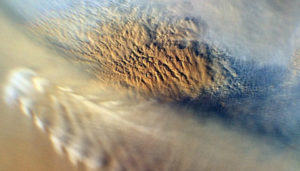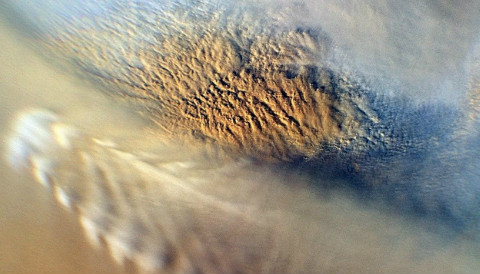 The Neglected Planets
Decades after a lone spacecraft flew by, the solar system's ice giants and their many moons still guard plenty of secrets.
By Ken Croswell

Martian Weather Report
Storms, radiation, and dust combine to create a deadly environment on the Red Planet.
By Jim Bell

Sketching Superbubbles
Join the author as he explores the Orion-Eridanus Superbubble region, sketchpad at the ready.
By Mel Bartels

Hobby Killers
Here's how to avoid buying an expensive doorstop.
By Jerry Oltion

Just Over a Century Ago
What could the reading public know about astronomy in 1900?
By Klaus Brasch

Beyond the Printed Page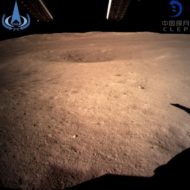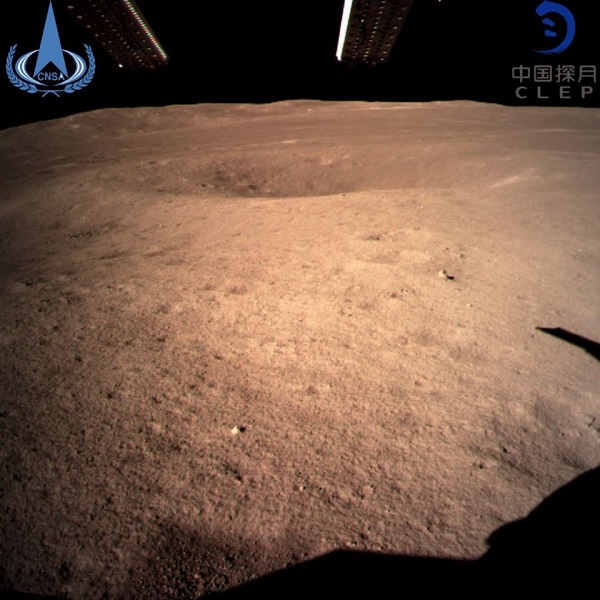 Explore a Map of Stellar Strings
Astronomers have mapped strings of stars in the Sun's neighborhood. Delve into an interactive 3D version.
New Images from China's Chang'e 4
Click through to see more images from Chang'e 4 on the farside of the Moon.
Report Your Meteor Shower Observations
If you're watching the Geminids, you can report your observations to the International Meteor Organization.
Find the Ice Giants
Download finder charts for Uranus and Neptune.
ALSO IN THIS ISSUE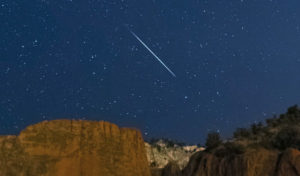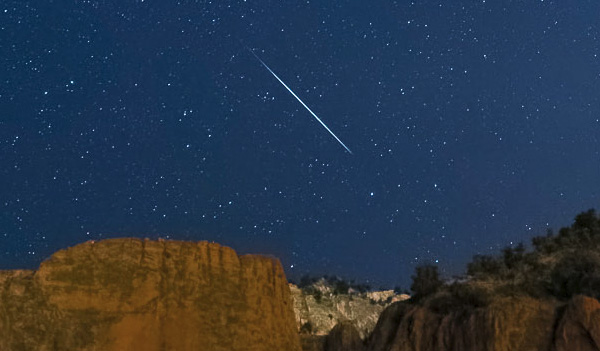 Planetary Finale of the Year
Three planets depart to reset for an amazing year to come.
By Fred Schaaf

Plan Ahead
The Geminid meteor shower shares the sky with moonbeams this year, but a little preparation will help maximize your observations.
By S. N. Johnson-Roehr

Limb Huggers
These interesting craters require a strong northwest libration and steady atmospheric conditions.
By Charles Wood

The Darkling Fish
Dim Pisces teems with fine galaxies and double stars.
By Sue French
Table of Contents
See what else December's issue has to offer.