I have a saying for the conditions where I live: "if I didn't have bad seeing, I wouldn't have any seeing at all."
High-resolution imaging is dependent on the "seeing" - the steadiness of the atmosphere in terms of atmospheric turbulence that allows fine details to be seen in celestial objects.
Planetary photographers use the technique of "Lucky Imaging" to deal with seeing. Instead of shooting a single exposure, hundreds or thousands of frames are recorded, usually as a video file. Custom software including AutoStakkert!2 and RegiStax are then used to examine every frame in of these files, picking out the best ones that were captured in fleeting moments of better-than-average seeing. These lucky frames are then stacked together to improve the signal-to-noise ratio, and sharpened to reveal tiny details.
But did you know that you can also use the same planetary imaging techniques to resolve close double stars? You can even record wider pairs with very small telescopes, unlike the large apertures required for very high-resolution planetary work.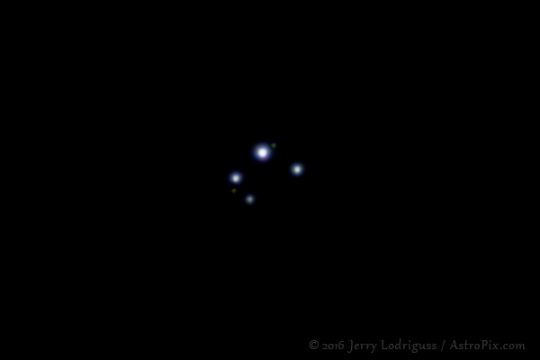 Requirements for Shooting Double Stars
As with any type of imaging, the quality of the optical system, collimation, and focus are important. And good seeing certainly doesn't hurt. For really close double stars, your scope must have an aperture large enough to resolve the star separations involved.
This is where critical sampling then comes into play, meaning the image scale of your camera's pixels must be smaller than the size of the detail that you hope to capture. A simple rule of thumb to achieve critical sampling is to increase your telescope's focal length (usually with a Barlow) so that the focal ratio equals 6 times the pixel size in microns, or FR = P × 6. For example, suppose you have an f/10 SCT and a camera with 5-micron pixels. You would multiply 6 × 5 to get a focal ratio of f/30. So you would need a 3× Barlow.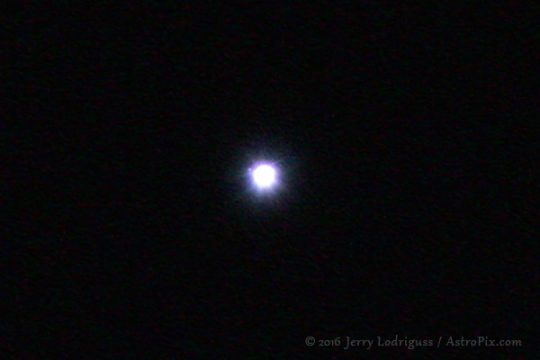 You can relax the critical sampling criteria when shooting double stars that aren't at the resolution limit of your telescope. For example, the image of Sirius and the Pup seen above, which have a separation of 10.58 arcseconds, was shot at only f/11 with 4.3 micron pixels (the rule of thumb would have preferred f/25).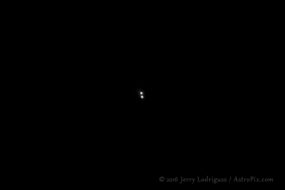 One nice thing about double-star imaging is that we can shoot for as long as we want. When trying to record high-resolution detail on a planet like Jupiter, we are limited in the length of time we can shoot before details get blurred by Jupiter's high rotation rate; not so with double stars. Double stars can take years or even centuries to change appearance as seen from Earth, so we can record videos for long periods to beat the seeing, even when using a low frame rate.
Native Pixel Resolution
To shoot at the limits of your scope's resolution, it's also important to get the true 1:1 pixel resolution from your camera. This isn't a consideration with dedicated planetary imaging cameras, which record at native resolution by default, but it's less straight forward when shooting videos with DSLRs. Depending on the individual DSLR camera model, some will get you exactly 1:1 resolution or close enough to be usable, but some won't get you close at all.
In general, you'll need to record using Live View at 5× magnification to get you close to native pixel resolution. This often requires use of a laptop and software such as EOS Movie Record, BackyardEOS, BackyardNikon, Astrophotography Tool, or Images Plus
HD Video
Usually, you won't be able to use a DSLR's built-in high-definition (HD) video modes because with most cameras, the sensor's original resolution, which may be something like 6,000 x 4,000 pixels, is downsampled to 1,920 x 1,080 in this format, significantly reducing its resolution.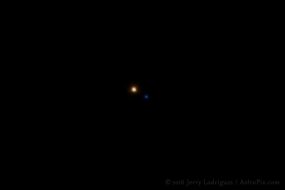 Just Do It
Don't let the math deter you, just throw a Barlow on your scope and get out there and try it with your favorite double stars. Shoot a video in your preferred software and use the same techniques as you would for shooting the planets. Select the components of the double star as the alignment points, and let the software pick out the sharpest frames, stack them together, and then sharpen the image. You'll be surprised at how well this technique works — it's pretty easy and a lot of fun, even with a small telescope!