New observations show we're not tracking a majority of debris in higher orbits.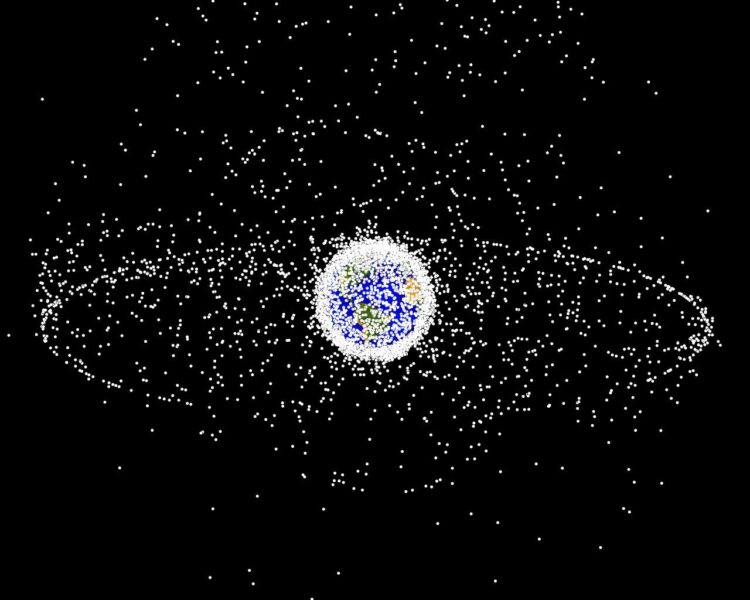 The problem of space debris is complex and sobering. Since the launch of Sputnik 1 in early October 1957, the population of objects actively tracked and cataloged in Earth orbit has increased to more than 20,700 satellites and fragments, from debris in low-Earth orbit (LEO) to satellites in geosynchronous and geostationary (GEO) orbits 22,236 miles (35,786 kilometers) from the Earth.
But that's only a small fraction of the estimated 1 million fragments out there that are larger than 1 centimeter in size. A new study out of the University of Warwick confirms that the GEO population in particular isn't well understood — most of the objects identified in the study failed to match up with bodies in known space debris catalogs.
---
---
DebrisWatch
The study was part of a project known as DebrisWatch I, a collaboration between the University of WarwickUK's Defence Science and Technology Laboratory. The study employed two telescopes at La Palma in the Canary Islands, Spain, to find and track GEO debris: the 2.54-meter Isaac Newton Telescope and a 0.36-meter astrograph located at the same site.
Though the expanse of GEO is large, it's also confined to the equatorial region. (In fact, some regions of the sky, such as the one containing the Great Orion Nebula (Messier 42), are notorious for GEO satellites photobombing astrophotos at certain times of year.)
To track satellites and debris in GEO, researchers simply turned off equatorial tracking, letting stars trail through the field of view while objects in GEO remain as pinpoint dots. They could see objects in GEO down to an integrated visual magnitude of +21.
"At GEO, objects are moving with a relatively predictable rate," says Don Pollacco (University of Warwick). "The main confusion is with HEO/MEO [high/medium Earth-orbit] satellites, but even these are relatively easy to remove."
The astronomers tracked objects down to 10 centimeters across, finding that 75% of their detections failed to match known objects in the U.S. Strategic Command's Space-Track catalog. The brightness of many objects changed over time, a telltale sign that an object is tumbling in orbit.
A Mounting Problem
Debris in GEO accumulates over time, resulting from shedding or collision. Many old boosters used to place satellites in orbit simply break up over time. And unlike LEO, satellites in GEO are too far away to come back to Earth and burn up in its atmosphere.
"A number of recent breakups acted to motivate our search for faint (likely small) debris at these altitudes," says James Blake (University of Warwick). "Recent simulations have found that relative velocities can still be of the order of a kilometer every second in GEO, so even small fragments can cause a lot of damage to active satellites."
Science fiction writer and futurist Arthur C. Clarke first realized the utility of placing a satellite in GEO: orbiting Earth every 24 hours, it would keep pace with the same longitude of the planet below. As of March 31, 2020, 554 satellites have been placed in GEO, their purposes ranging from weather and communications to spying.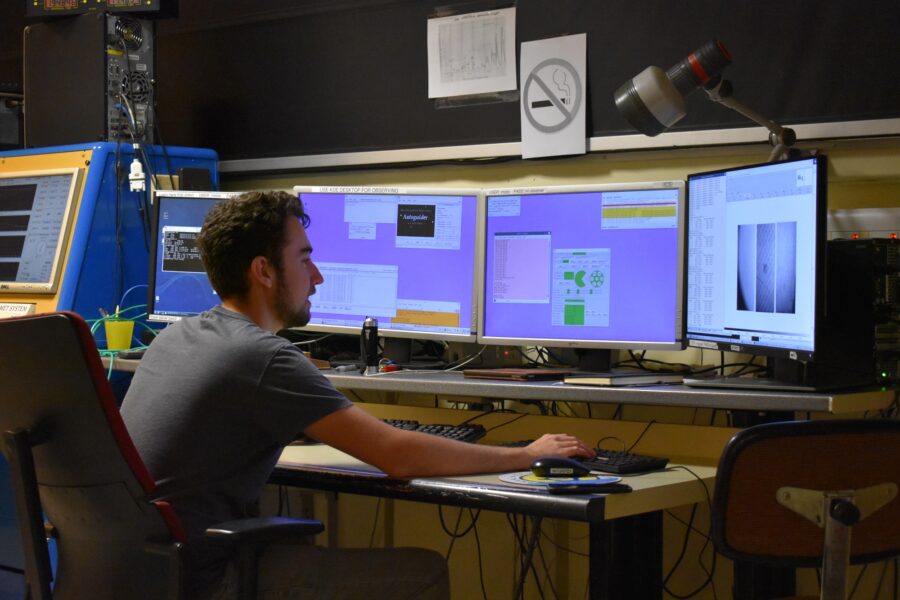 The Future of GEO Space Debris
U.S. Strategic Command tracks a majority of the debris in LEO via its globe-spanning Space Surveillance Network (SSN), which uses 6 satellites and 30 ground tracking stations to monitor the situation. Human-made debris still up there dates all the way back to Vanguard 1, launched on March 17, 1958.
But it's tougher to follow debris in higher orbits, as it requires employing powerful radar over a much bigger volume of space. Although such systems do exist, optical tracking is the preferred method to track distant satellites in GEO. The SSN can only track objects in GEO down to about 1 meter across.
The methods and algorithms developed in the new study will go a long ways towards improving future tracking of small, distant debris — especially as new facilities come online.
One site located on Ascension Island in the South Atlantic currently uses a 1.3-meter telescope for debris tracking. Recently, researchers at the Institute of Space Research in Austria also demonstrated the unique capability of tracking space debris in the daytime.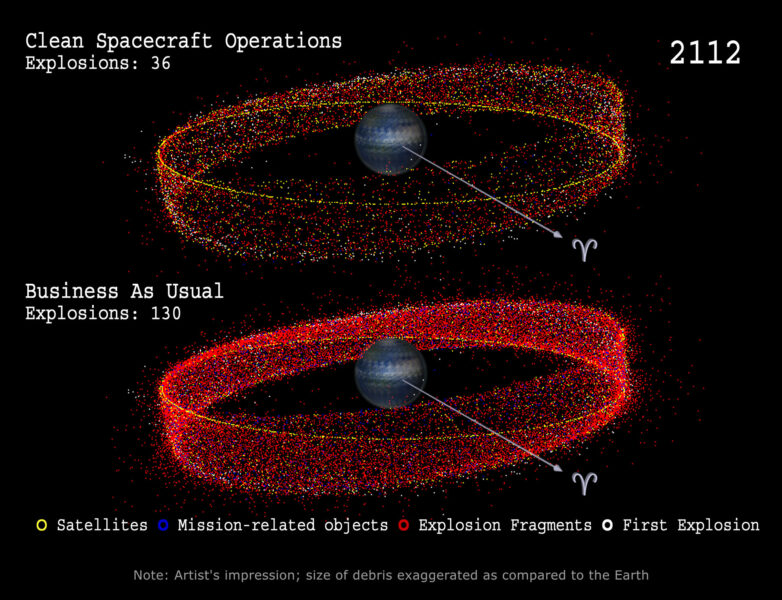 "These (GEO) orbits are usually assumed to be low in debris, but over the past few years there have been a number of spacecraft that have broken apart or apparently exploded," says Pollacco. "While it's not confirmed that these events were caused through debris, what is clear is that there is now a debris field moving in GEO."
The video below shows such a debris incident:
Options for cleaning up GEO are limited, though. Most modern GEO satellites are simply moved to higher "graveyard" orbits at the end of their careers.
A worst-case scenario is a collisional cascade where one collision begets two more, and so on. Known as the Kessler syndrome and famously depicted in the science fiction movie Gravity, it's more relevant right now for the packed LEO environment, but it could eventually become a problem for GEO, too.