No big plans for Saturday? Your local amateur astronomy community may be doing an event for Fall Astronomy Day!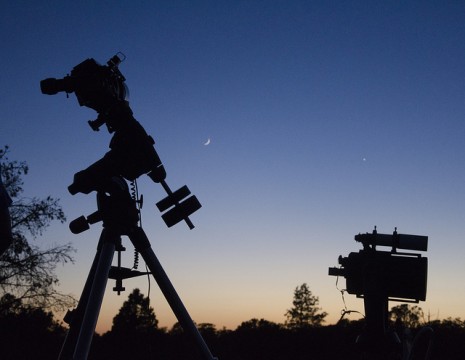 Amateur astronomy clubs, planetariums, science museums, and parks celebrate Astronomy Day twice a year — once in the spring and once in the fall, on a Saturday when the waxing Moon is nicely placed in the evening sky to wow first-time viewers looking through telescopes. Astronomy Day dates back to 1973, when Doug Berger, then president of the Astronomical Association of Northern California, decided to take advantage of local resources to "bring astronomy to the people."
Astronomy Day is now celebrated across the United States, Canada, and in many other countries. Many types of institutions participate: observatories often hold open houses, astronomy clubs host observing events (in the daytime as well as at night!), planetariums schedule special shows aimed at a general audience, and individuals announce that they'll be setting up their telescopes in public places.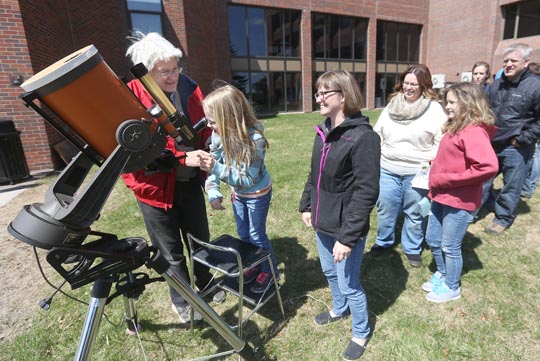 Sound interesting? Some events are listed by the Astronomical League, umbrella group of nearly 300 clubs in the US. (Add your event). That list is just a start; also check what's in your local area in S&T's directory of astronomy clubs, observatories, planetariums, and science museums. Many groups host events on other dates that better suit their needs, so check their calendars for alternate dates.
And in case that list of organizations isn't complete, here are the Astronomical League's list of member clubs (ordered by state) and the Royal Astronomical Society of Canada's map of its local centres.
Want Help Planning an Event?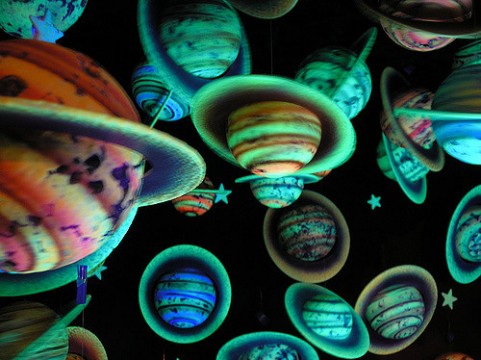 To help organizations and individuals plan Astronomy Day programs, the Astronomical League and Sky & Telescope partnered to produce the Astronomy Day Handbook. Written by David H. Levy and updated by Gary Tomlinson, the 76-page guide offers suggestions for conducting large and small programs. It also includes the rules and entry forms for the Astronomy Day Award, a prize co-sponsored by Sky & Telescope, the American Astronomical Society, and the Astronomical League. The award is given annually to the groups whose programs do the best job of "Bringing Astronomy to the People."
Also available for printing and handing out is the Astronomical League's The ABCs of Stargazing sheet, which can help you explain the basics of our hobby to newcomers. You can also distribute our Good Neighbor Outdoor Lighting flyer, an information sheet on light pollution and how we can work together to minimize it.