Webb has returned an image of ringed Uranus, currently experiencing the dog days of northern hemisphere summer.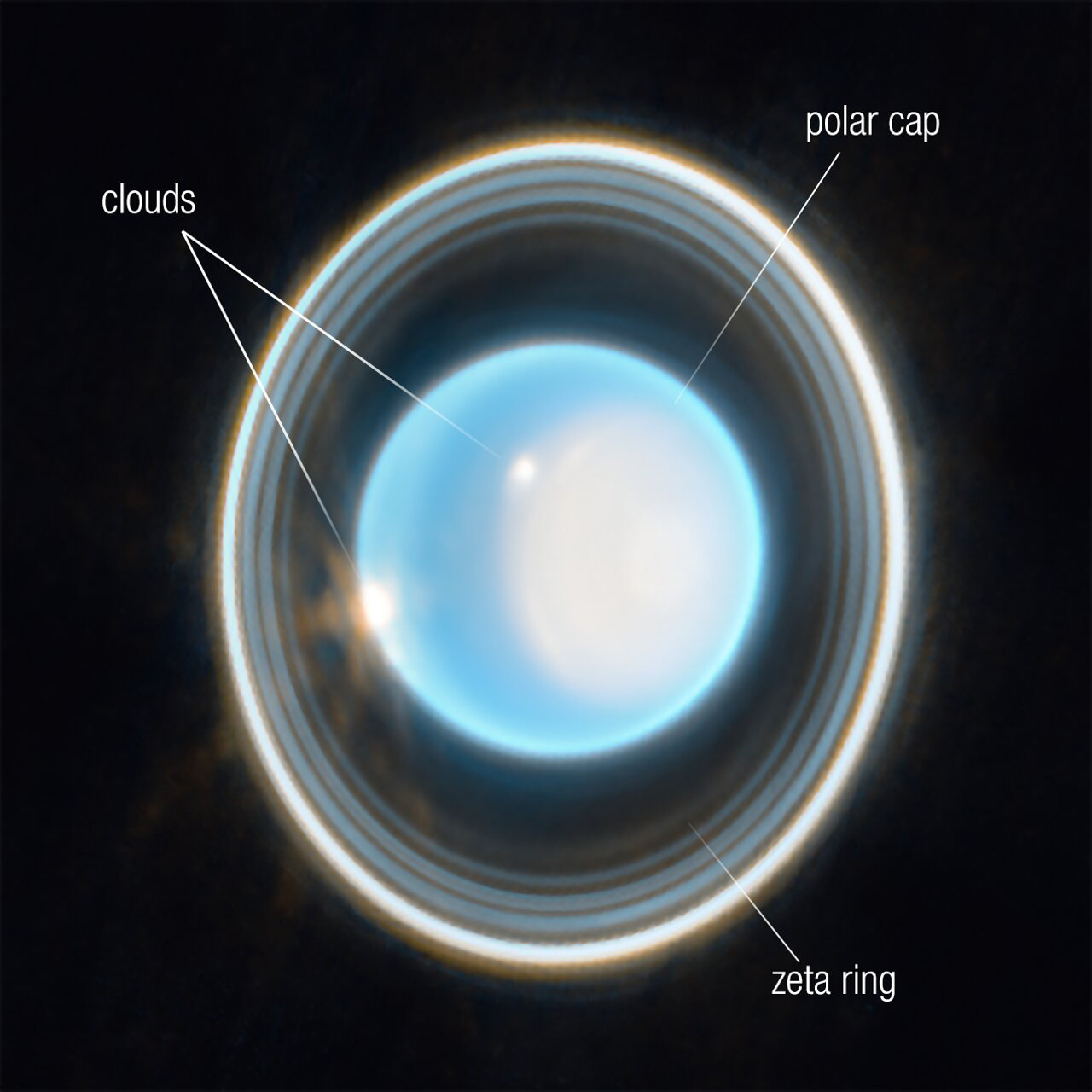 The James Webb Space Telescope is continuing its portfolio of the outer solar system, this time returning an image of ringed Uranus. The tipped-over ice giant is currently facing its northern pole straight toward the Sun. Imaged previously by Voyager 2 (from a distance of only 50,640 miles, or 81,500 km) and by the adaptive-optics system on the Keck Observatory in Hawai'i, the planet revealed new details to Webb's sensitive instruments over an exposure time of just 12 minutes.
The image shown here is taken at two infrared wavelengths centered on 1.4 and 3.0 microns. The infrared colors have been translated to blue and orange, respectively, to create an image we can see. Infrared light reveals the bright polar cap, which appears during Uranian spring and disappears in the autumn. The image shows that the polar cap has gradations, appearing brightest at its center. There are also two white clouds, probably associated with storms, and 11 of the planet's 13 dusty rings can be seen.
One year on Uranus is equivalent to 84 on Earth, so light touches the northern hemisphere for 42 years. Then, since the planet spins on its side, the north cap will face cold, dark space for another 42 years. The difference between the two hemispheres results in extreme weather, with measured wind speeds of up to 560 miles per hour. In some places, this planet is even colder than farther-out Neptune, although why that is remains a mystery.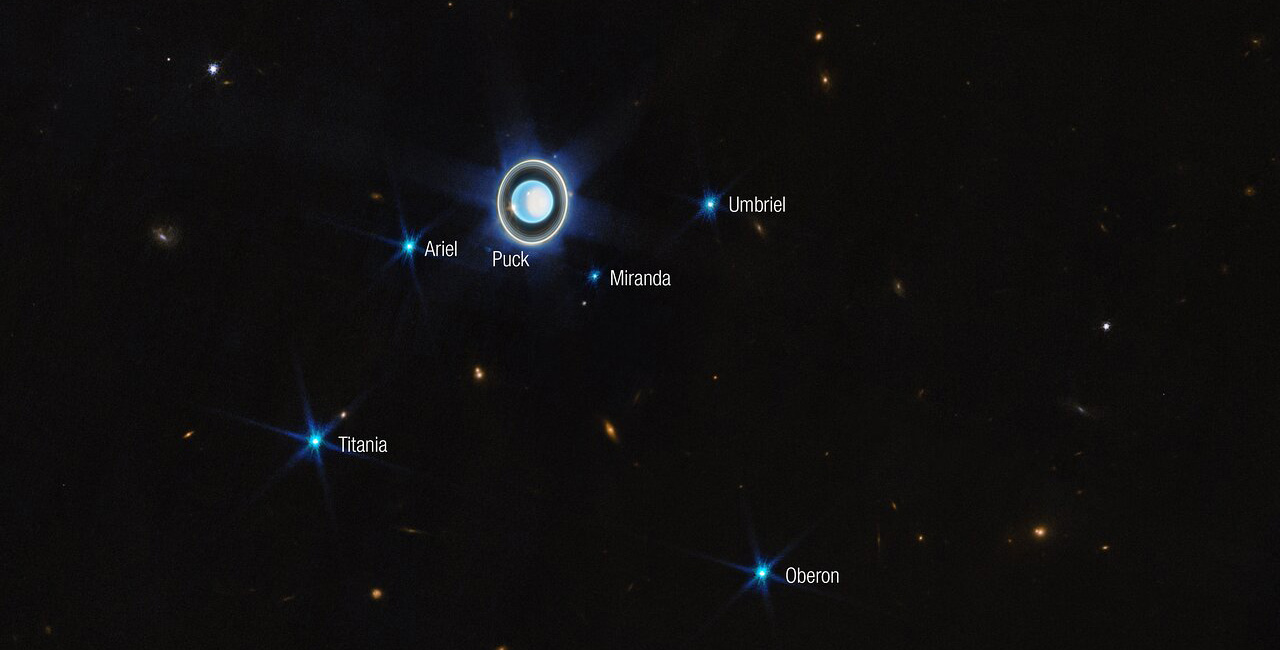 This image is the latest to join Webb's planetary pantheon, which also includes Mars, Jupiter, and Neptune. But while these images are beautiful in themselves, the science is only beginning. Stay tuned for more as astronomers find insights into this icy world.
---