This year, connecting with the night sky — and each other — takes on a significance all its own.
International Dark Sky Week (IDSW) runs from April 19th to the 26th this year. This yearly celebration of the night sky is normally scheduled around the new Moon in April, but 2020's event also coincides with the 50th anniversary of Earth Day, which is this Wednesday, April 22nd.
The event is one of many happening in April: It's also Global Astronomy Month, organized by Astronomers Without Borders. And, to boot, the Lyrid meteor shower is expected to peak during the night of the 22nd — this shower is variable but has been known to produce fireballs. All the more reason to look up!
IDSW has been running since 2003 when then-high-school student Jennifer Barlow from Midlothian, Virginia, kickstarted the event, after a year of planning and lots of hard work. Then known as National Dark Sky Week, the now-global event is currently coordinated by the International Dark-Sky Association (IDA).
Why Light Pollution Matters
The goals of IDSW are very straightforward: Let's get excited about all things astronomical, and let's do that by raising awareness of how detrimental light pollution is and how severely it limits our enjoyment of the night sky.
Light pollution comes in the form of glare (excessive brightness), skyglow (brightening of the night sky due to street and house lights), light trespass (light where it's not needed nor intended), and clutter (bright, confusing clusterings of light sources). These effects are not only a serious nuisance to astronomers, but they impact a lot more — humans' circadian rhythms and sleeping patterns, the growth patterns of trees, and nocturnal creatures, among other things.
This year, for obvious reasons, the IDA is hosting the event online. "Right now, families around the globe find themselves spending many hours at home together," notes Ruskin Hartley, IDA's executive director. "It's a perfect time to reconnect with the night sky — and International Dark Sky Week provides a portal for that experience."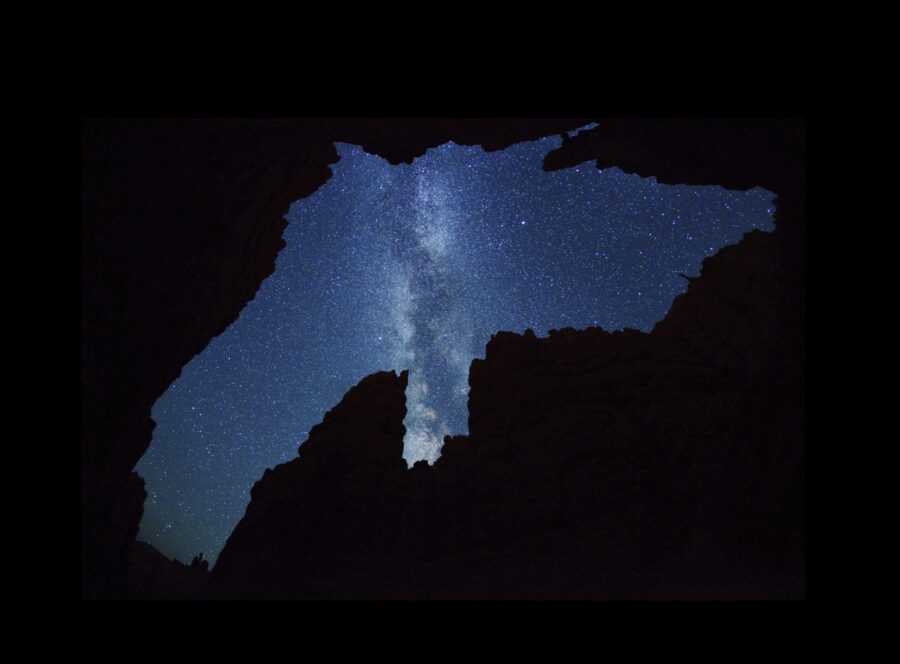 Going Virtual
The IDA invites you and your family and friends to engage with scientists, educators, authors, and artists from around the world who are passionate about all aspects of astronomy — from the physics of the universe to our cultural and historical connection to the stars.
The weeks leading up to this event have been hectic, from having to learn new technology to reaching out to people for assistance at all levels. In addition to hosting some of the live discussions himself, Hartley hopes that he can sit back and enjoy the diversity of experts who are willing to share their passion with all of us. He's also looking forward tuning in to hear his wife talk about the creatures around us who thrive at night.
The staff at the IDA and their colleagues have often discussed how they can make the dark-sky movement more accessible to everyone, especially those who live far from a dark-sky spot. One important thing to come out of this year's IDSW is that this week, this is all going to be put into practice. "There's no going back!" Hartley enthuses.
Celebrate Dark Sky Week
What can you do during IDSW? To start, you can tune into the virtual presentations hosted by the IDA. Tell all your friends and family about IDSW — maybe you can visit their channels on Facebook and YouTube together.
But the real benefit to this week may happen offline. I asked Hartley how he was going to celebrate IDSW. "It's an opportunity to see what happens in the world around us as day turns to night. I hope to sit outside as the Sun goes down and watch the night turn on," he muses.
Why don't you join Hartley and Barlow and thousands of other night-sky enthusiasts . . . step outside and watch the night turn on. Look up and wonder at the amazing sight that is our shared night sky. You might even catch a falling star.
Just don't forget to turn out the lights.