"Everybody talks about the weather, but nobody does anything about it" — including astronomers. We can, however, at least get the information we need to decide if the skies will be good enough to set up a telescope at a dark site—or even in the backyard.
Astronomy Stargazing Forecast Sites & Apps
The first place many astronomers turn for observing forecasts is Attila Danko's Clear Sky Charts. It assembles data from the Canadian Meteorological Centre into a stargazing forecast spanning 180 hours. A chart for a particular location uses rows of colored squares to indicate cloud cover, transparency, and seeing. There are charts for thousands of locations in the U.S. and Canada, including the sites of major star parties.

A somewhat newer app, Egg Moon Studio's Scope Nights, has become a favorite of amateur astronomers. Scope Nights works in similar fashion to Clear Sky Charts but compiles data from the U.S. National Oceanic and Atmospheric Administration (NOAA), the European numerical forecast model, and other sources to provide worldwide stargazing forecasts. Scope Nights is beautiful, and its simple graphics make stargazing conditions clear at a glance. Both daily and hourly forecasts are available. The app also displays light pollution conditions on a map.
Astrospheric, which bills itself as "advanced weather forecasting for North American astronomers," is similar to Clear Sky Charts, but adds considerably more information. In addition to the basic forecast, there are satellite images, an extended cloud forecast, and lunar information, including phase and rise/set times. Like Clear Sky Charts, Astrospheric uses colored squares to indicate conditions, but they are also summarized when you mouseover: "cloud cover 82%," "transparency, cloudy," "seeing average."
All three of these websites are also available as apps for both iOS and Android devices.
General Weather Forecast
Although not aimed specifically at astronomers, major weather services offer apps that display conditions and forecasts. While most of these do have some astronomy information, and some even feature astronomy pages, astronomy data are usually limited to basics like sunrise, moonrise, and maybe an occasional feature on special events like meteor showers.
The problem with these apps is their inconvenience on a dark observing field. All require plenty of scrolling, and getting details often requires reading small text. Most are also advertising-heavy.
Even so, I've used both the webpages and apps of The Weather Channel, Wunderground, and Accuweather with great success during dark sky expeditions. Among their most valuable features are their radar and satellite images that make it easy to see when bad weather is coming.
DIY Stargazing Forecast
Being able to put together an accurate weather forecast requires not just high-tech weather instruments, but years of training and experience. Nevertheless, by checking a few indicators it's more than possible to get an idea of the night's stargazing weather.
Clouds
Clouds, besides blocking the sky, are the primary means of predicting weather without a forecast. More specifically, cloud layers moving in different directions indicate bad weather on the way. There's an old saying about "mares' tails" (cirrus clouds) and "mackerel scales" (altocumulus clouds): "Mackerel scales and mare's tails make lofty ships carry low sails." It's true these clouds often appear in advance of rain. If both are visible, bad weather will arrive within 36 hours.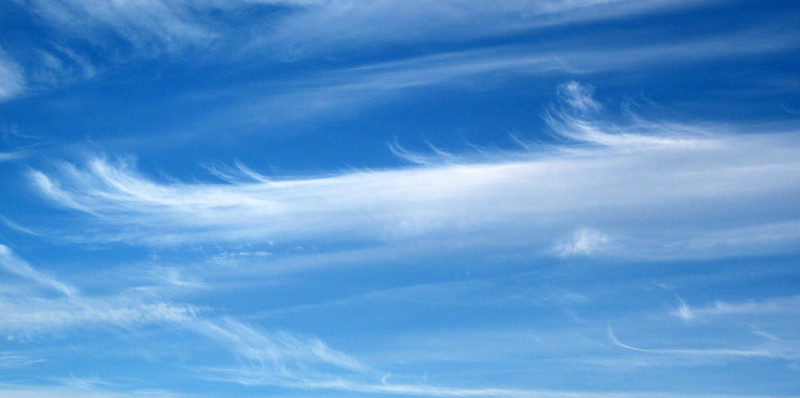 Keep a sharp eye out for "towers" of cumulus clouds. Patches of cumulus clouds are common on warm afternoons, but towering formations (called cumulonimbus) indicate the possibility of severe weather.
Rings
Rings around the Moon or (less frequently) the Sun are produced by ice crystals in the upper atmosphere, typically in high-altitude cirrus clouds, and can mean that rain is on the way.
Wind
Wind is a less accurate indicator of storms but is still useful. Easterly or southeasterly winds often presage rain. Not sure of wind direction? The old routine of sticking an index finger in your mouth and holding it up to the wind actually works. The side of your finger toward wind flow will feel cooler.
Whether your forecast source is an astronomy weather app, a website, or just an index finger, paying attention to weather will make observing a less frustrating experience. Who wants to ignore the weather, haul a ton of equipment to a dark site, and spend the evening under clouds?
---
---
Alphabetical List of Forecasts: