Game for a personal asteroid flyby? Break out your binoculars or telescope for a peek at the bright asteroids Pallas and Iris, both at opposition this spring.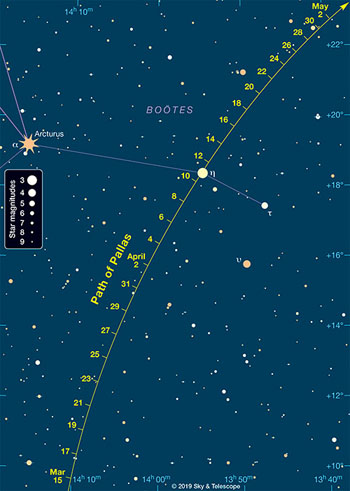 Asteroids are hot. New photos and findings are posted almost weekly from the Japanese Hayabusa 2 probe at Ryugu and NASA's Osiris-REX mission at Bennu. There's nothing like getting up close for an in-situ view. But while we can't all be like the Little Prince, who lived on his own personal Bennu, we can participate in the current renaissance of small body studies by tracking two bright asteroids this spring — 2 Pallas and 7 Iris.
Pallas, the second asteroid discovered after Ceres, was found by German astronomer Heinrich Olbers (of Olbers Paradox fame) on March 28, 1802. During the early 19th century, Pallas and its ken were called planets, but as more and more of the starlike objects were discovered, astronomers came to realize they belonged to a class all their own.
What to call them? Many names were suggested including stellula, planetkin, planeret, planetling, but in the end, William Herschel proposed the term asteroid from the Greek for "starlike."  Herschel didn't coin the word. That honor goes to the young Greek scholar Charles Burney Jr. He suggested it to his father, who passed it along to Herschel.
After Ceres and Vesta, Pallas is the third most massive asteroid with a diameter of 512 km. No rubble pile like Bennu and Ryugu, it appears to be a protoplanet, a planetary embryo large enough to have undergone internal melting into a differentiated body.
Pallas reaches opposition on April 6th at magnitude 7.9 just 5° southwest of Arcturus in Boötes. During the coming week it stands about 25° at 10 p.m. local time and should be visible with a pair of 50-mm binoculars from reasonably dark skies. For easier viewing without the shakes, use a small telescope. Although similar in size to Vesta, Pallas is much darker — its surface reflects just 12% of the light it receives from the Sun compared to 40% for Vesta.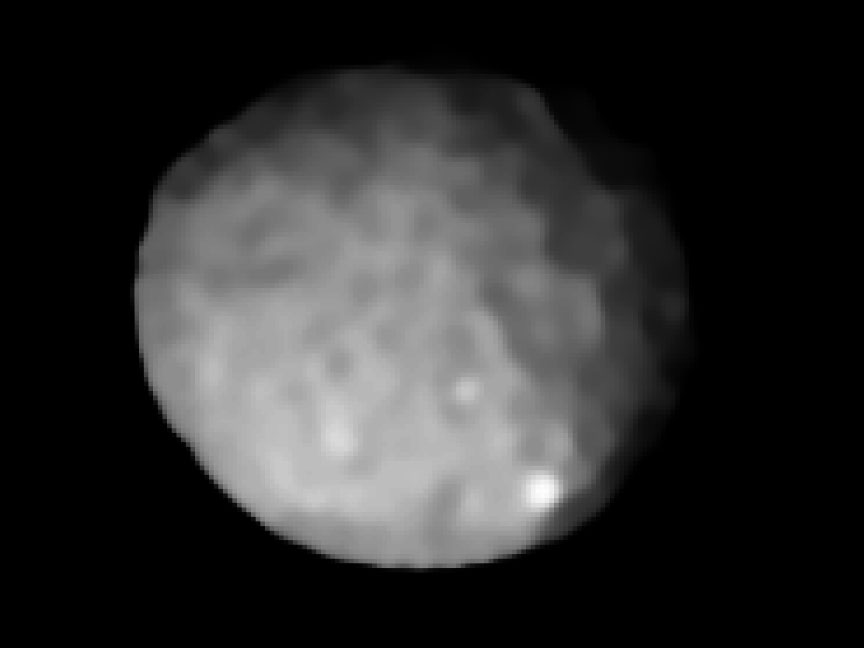 Free samples of Vesta have been delivered to Earth over the eons as meteorites belonging to the HED clan, a relatively uncommon type of achondrite whose members include the Howardites, eucrites, and diogenites. Pallas more closely resembles Ceres and the carbonaceous chondrites in our meteor collections. Since primitive carbonaceous meteorites look like lumps of coal, it's not surprising the asteroid appears so dark. Pallas is also related to the near-Earth asteroid 3200 Phaethon, the source of the annual Geminid meteor shower and a member of the Pallas impact family of asteroids. Every December, Pallas-related material flashes across our night skies!
We may learn much more about Pallas soon. NASA is considering funding a small-satellite to Pallas called Athena. It would piggyback on the Psyche Mission to the metal-rich asteroid 16 Psyche. After launch in August 2022, the two spacecraft would part ways, with Athena flying by Mars for a gravity assist to Pallas. Sometime in 2024 the mini-fridge-sized probe would fly by Pallas for a quick study and photographic tour.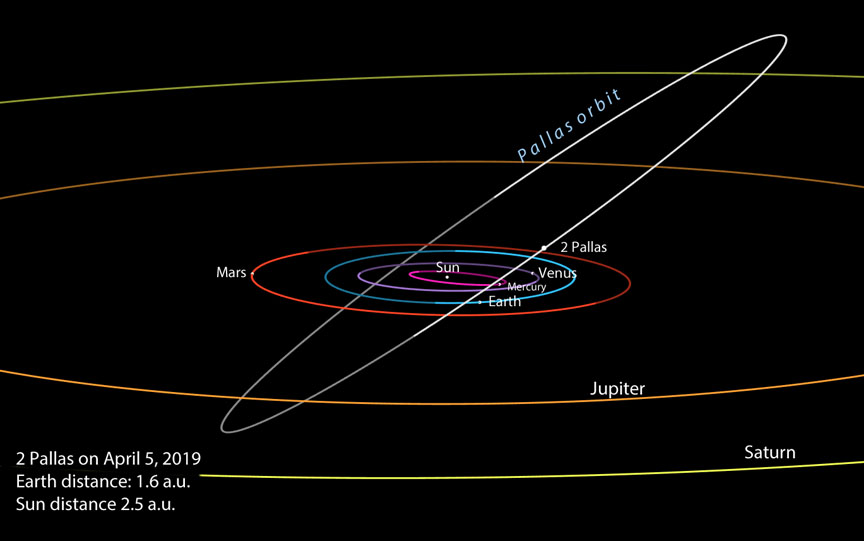 You can beat NASA there with your little telescope on the next clear night. On the date of opposition, this stellar masquerader will be easy to find just 1.2° south of the 2.7-magnitude star Eta (η) Boötis. On the 10th, it will pass within just a few arcminutes north of the star, making for a wonderful (and easy) observing opportunity.
Pallas travels northwest in retrograde, crossing the border into Coma Berenices in early May as it slowly fades. Come early June, it's still magnitude 9.0 and visible in a 2-inch telescope. In case you're wondering what an asteroid is doing way up north by Arcturus, Pallas has a steeply inclined orbit (34.8°) and strays far from the well-trodden ecliptic.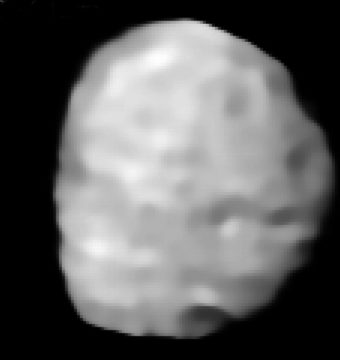 Our second asteroid, 7 Iris, was discovered in August 1847 by English astronomer J.R. Hind, who went on to discover nine more. Iris is one of the larger and brighter asteroids with a diameter of 200 km and reflectivity of 19%, making it the fourth brightest in the main belt. Under favorable circumstances, when it comes to opposition at perihelion, Iris can shine as bright as magnitude 6.7.
This time it will manage magnitude 9.4 at opposition on April 5th. While below binocular limit for many, it remains an easy find in a small telescope. Iris travels northwest from northern Corvus into Virgo in the coming weeks while slowly fading to magnitude 10 by early June. You can watch its stately march even from a light polluted location.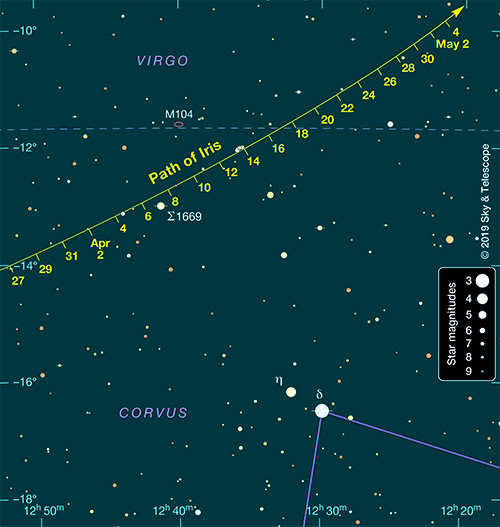 Asteroids are fun to follow for what they are, but they also take us to corners of the sky we might not normally visit. Iris slides just under 1° (55 arcminutes) south of the bright Sombrero Galaxy (M104) for several evenings centered on April 10th, the night of its closest approach. Sharing the same low-power field of view, you can watch the tiny space fragment slowly approach and pass the galactic behemoth.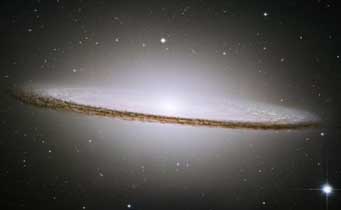 Like Pallas, Iris orbits within the main belt but has a much "flatter" orbit, inclined just 5.5° to the ecliptic. But what it lacks in orbital extremity it makes for with an axial tilt of 85°. Similar to Uranus, Iris experiences seasonal extremes with its hemispheres alternately baked in continuous sunshine or chilled during the long night. Spectroscopic examination of the surface reveals that Iris is a stony asteroid containing iron-nickel and silicate minerals similar to the L and LL chondrite meteorites that fall to Earth.
You can use the individual color charts above to track each asteroid or this dual black-and-white map that features both. I wish you clear skies as you embark your own personal asteroid mission.