SBIG
59 Grenfell Crescent, Unit BOttawa, ON K2G 0G3, Canada
613-225-2732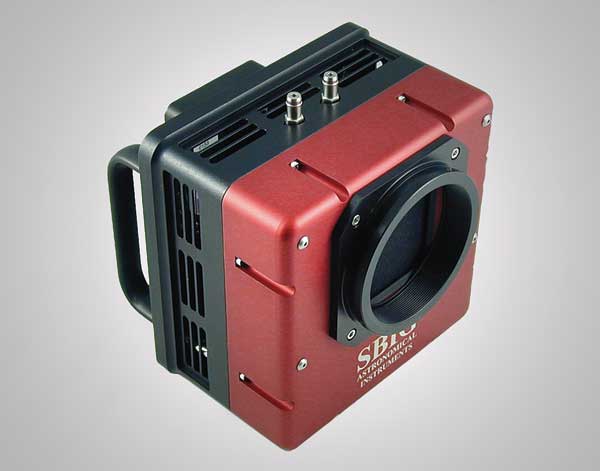 SBIG announces its newest entry in its STXL camera series, the STXL-16200 ($6,995). The camera features the newest TruSense detector, the KAF-16200, which packs a generous 16.2 million 6-micron pixels in a 4,500 x 3,600 array measuring just 27 by 21.6 mm. The anti-blooming detector boasts a peak quantum efficiency of 56%, and the camera downloads a full frame in 13 seconds via a USB 2.0 or Ethernet interface to your PC computer. The STXL-16200 is capable of cooling down to 60°C below ambient temperature. Weighing 4½ pounds (2 kg), the camera includes a 3-inch threaded accessory plate and is compatible with all current SBIG STXL accessories.
SkyandTelescope.com's New Product Showcase is a reader service featuring innovative equipment and software of interest to amateur astronomers. The descriptions are based largely on information supplied by the manufacturers or distributors. Sky & Telescope assumes no responsibility for the accuracy of vendors statements. For further information contact the manufacturer or distributor. Announcements should be sent to nps@SkyandTelescope.com. Not all announcements will be listed.