See the images that won the Royal Observatory Greenwich's Astronomy Photographer of the Year award.
The Royal Observatory Greenwich has announced the winners of the 15th annual Astronomy Photographer of the Year contest. The international team consisting of Marcel Drechsler, Xavier Strottner, and Yann Sainty took the grand prize for their deep, detailed image of M31, the Andromeda Galaxy, titled "Andromeda, Unexpected."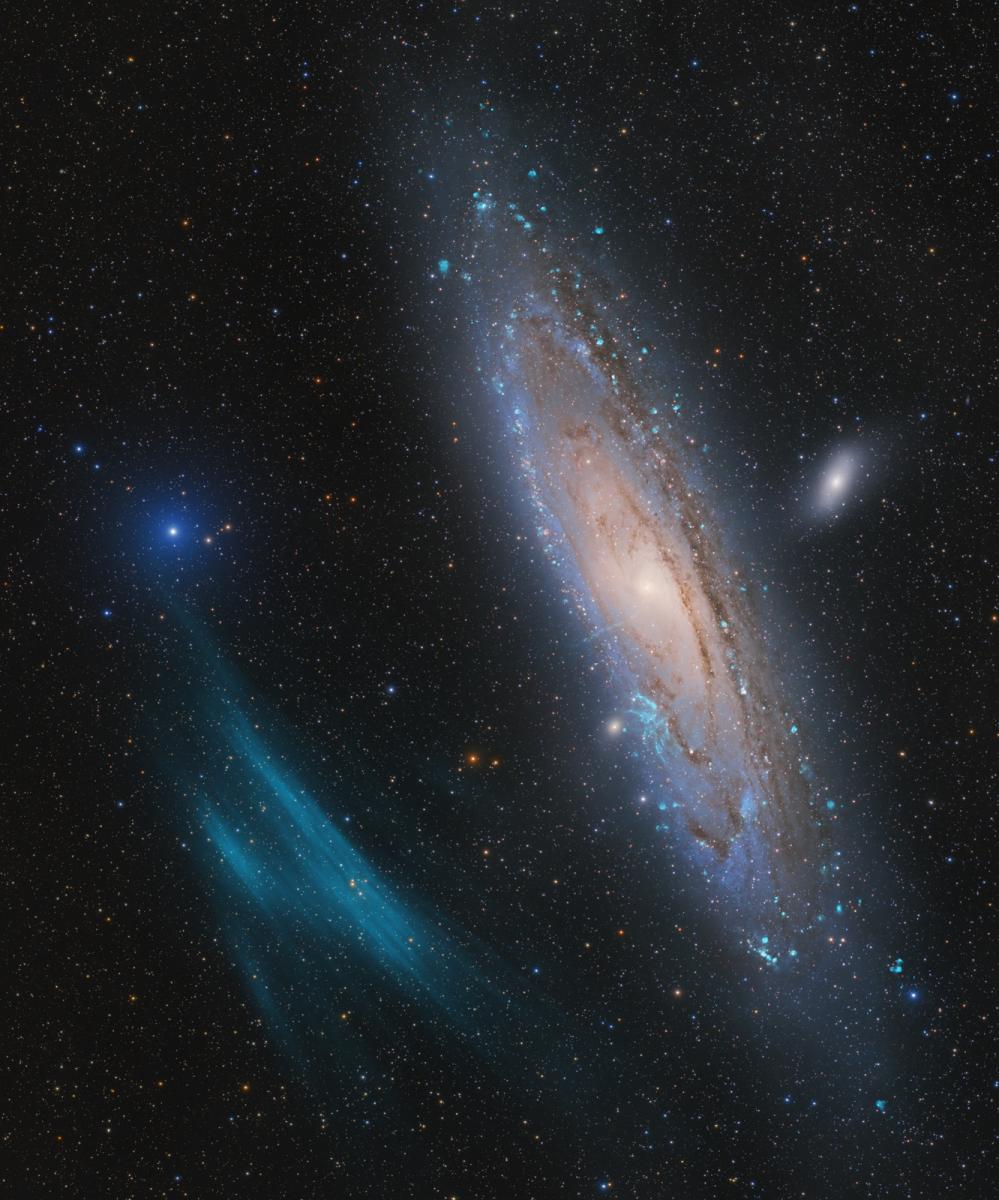 Judges were blown away by the team's surprising find of a never-before-seen arc of doubly ionized oxygen that appears in close proximity to the nearby spiral galaxy M31. The galaxy is perhaps one of the most photographed areas of the night sky, making the plasma arc all the more surprising. The discovery was announced at the start of the year in in Research Notes of the AAS. Drechsler combined hundreds of hours of data recorded by Sainty over 22 nights through a range of filters to produce this amazing photograph unlike any seen of the region before.
Competition judge László Francsics notes, "This astrophoto is as spectacular as it is valuable. It not only presents Andromeda in a new way, but also raises the quality of astrophotography to a new level."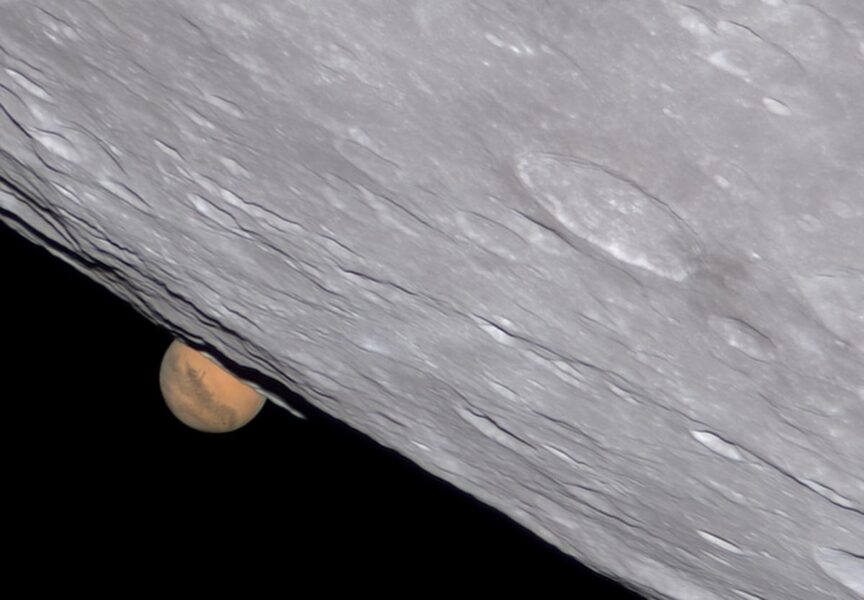 Every year, thousands of astrophotographers from around the globe compete in several categories based on astronomical subject matter, including Stars and Nebulae, Aurorae, People and Space, and several others. This year the contest drew more than 4,000 entries from 67 countries.
Among the standouts in other categories is a photo of IC 2944 (also known as the Running Chicken Nebula) by Runwei Xu and Binyu Wang. They used remote telescopes at Obstech's El Sauce Observatory in Hurtado, Chile, to take the photo. Their colorful image took top prize in the Young Astronomy Photographer of the Year category.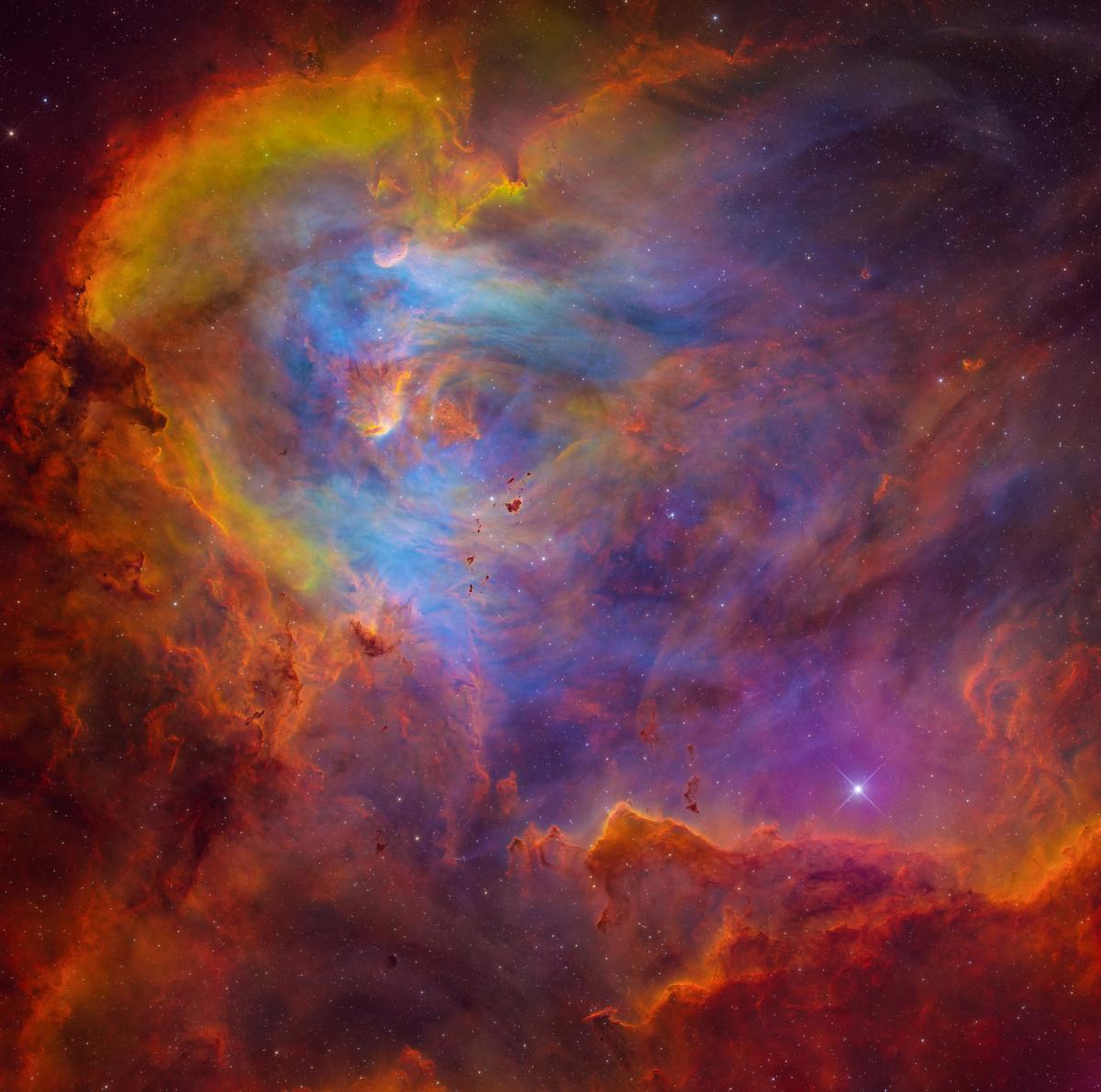 Yuri Beletsky, competition judge and Instrument Support Scientist at Las Campanas Observatory in Chile observes, "This is a strikingly beautiful picture of the Running Chicken Nebula (IC2944). The photographer(s) has managed to capture the vibrant colors of the nebula as well as the embedded star cluster."
The winning photos as well as runners up will be on display in a free exhibition at the National Maritime Museum in Greenwich, London, from September 16th through August 13, 2024. The Astronomy Photographer of the Year contest is sponsored by Liberty Special Markets in association with the BBC Sky at Night Magazine.
See all of the Astronomy Photographer of the Year 2023 winning images.