An innovative method enables astronomers to gauge the size and shape of a distant asteroid — and potentially any km-scale object in the solar system.
The littlest worlds of our solar system are weird. We're used to planets and large moons that are nice and round. But as robotic explorers venture into interplanetary space, we're finding smaller bodies — like far-away Arrokoth, nearby asteroids Bennu and Ryugu, and even the interloper Comet 67P — that are anything but spherical.
NASA's Lucy mission is poised to explore a different set of wordlets in a few years' time. Launched in 2021, it will fly by Earth twice (the first time this weekend!) and approach a main-belt asteroid in 2025. Then, starting in 2027, Lucy will attend to its primary targets: Jupiter's Trojan asteroids, which hang out in front of and behind the giant planet in its orbit.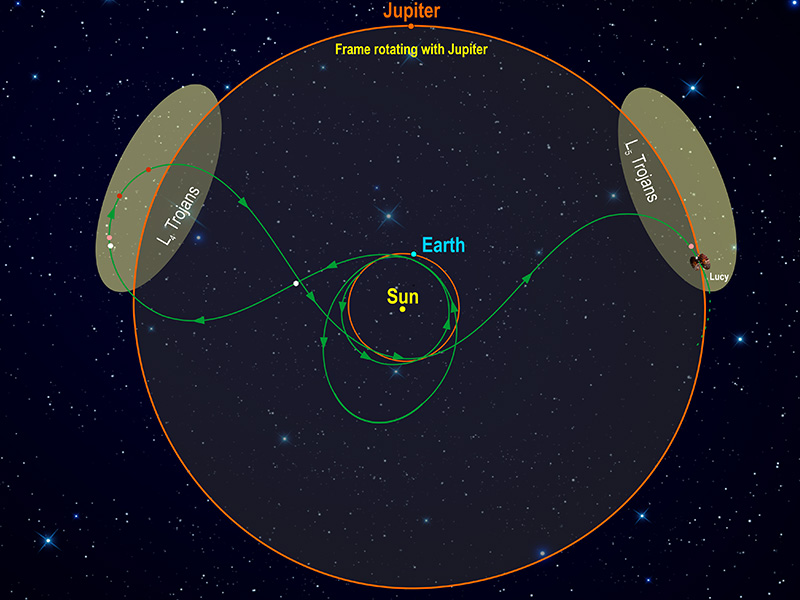 We've never explored these worlds up close before, and the spacecraft will visit seven of them, one after the other. But it's only got one shot: Lucy will shoot past each object with no second chances. Ground-based observations, taken as we wait for Lucy to traverse the solar system, are our best chance to prepare for these flybys, and they're already turning up some unexpected findings.
Marc Buie (Southwest Research Institute) has led an innovative campaign to view such worlds, which are too small and too far away to make out with telescopes. He and the teams of observers who have joined his group observe occultations, in which a body passes in front of a distant star and causes it to momentarily wink out of sight. By timing the winking-out from multiple locations, astronomers can trace out chords that help map the body's shape.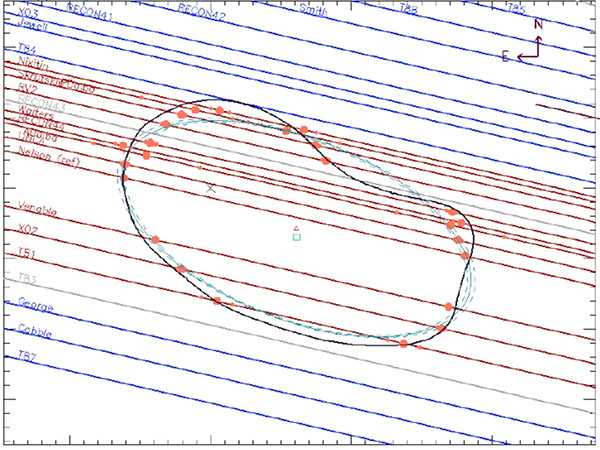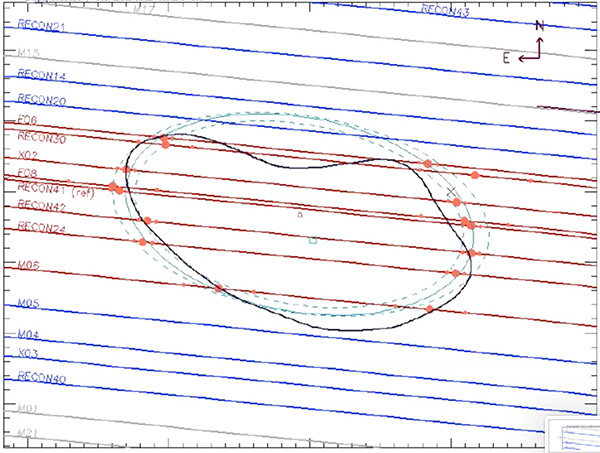 Presenting earlier this month at the Division of Planetary Sciences (DPS) in London, Canada, Buie showed results from multiple campaigns observing one of Lucy's targets, Polymele. He noted that his colleague, Stefano Mottola (DLR), had translated the chords collected over these campaigns into a shape model, which suggests the asteroid has a distinctly irregular shape: a bumpy and flattened spheroid that brings to mind a poorly shaped burger patty.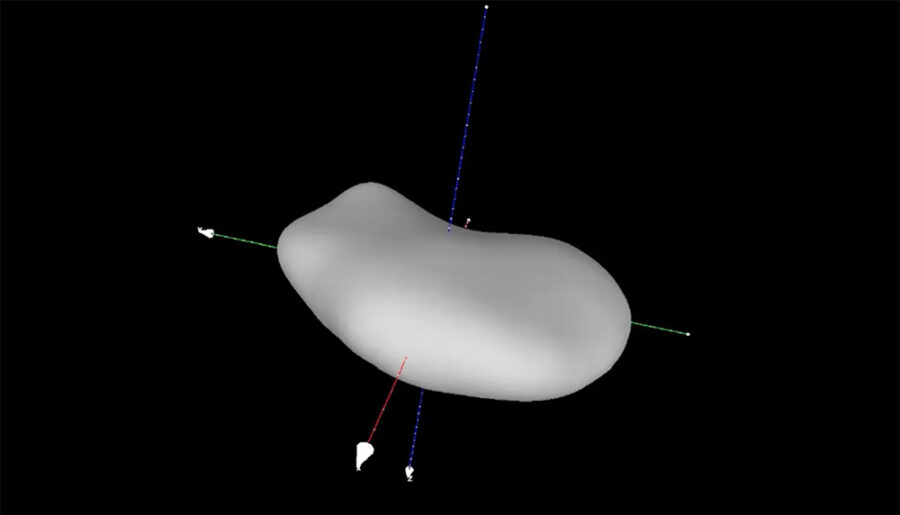 And that's not all. Two observers of the March 2022 observing campaign got lucky and saw their star wink out a second time. The two chords obtained from their observations point to a moon for Polymele, roughly 5 kilometers (3 miles) in diameter. The moon, dubbed Shaun, orbits Polymele every 22 days or so from a distance of about 130 km.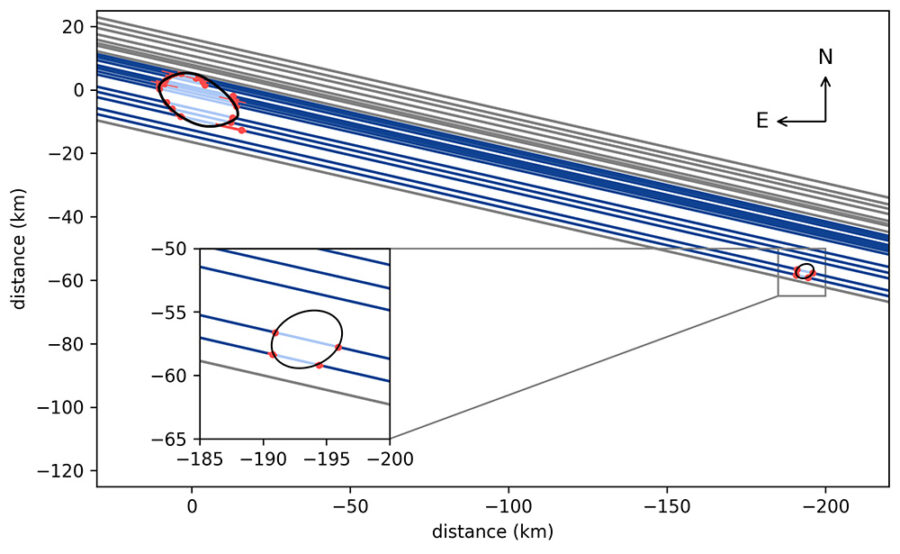 Buie remarked that Polymele's shape and size, as well as that of its moon, are similar to double-lobed Arrokoth, New Horizon's post-Pluto target in the icy outskirts of the solar system. (Arrokoth, like Polymele, was first observed via occultation campaigns that Buie led before New Horizons passed it by.)
Astronomers are beginning to realize that double-lobed asteroids make up a significant number of smaller solar system bodies, possibly due to their formation. In the going theory, called streaming instability, a dusty disk around a newborn star first collapses into filaments and then into clumps, which then merge into larger worlds. "I wonder if Polymele isn't the same as Arrokoth," Buie speculates, "it just didn't merge."
Occultation campaigns can target objects far beyond those the New Horizons and Lucy missions aim for. The European Space Agency's Gaia satellite provides the exact positions of distant stars in the Milky Way, which makes it easier to predict when and where observers will see the occultation briefly block a background star.
At the DPS meeting, Buie said he now has the capability — if not yet all the funding — to use occultations to measure the shape of any body over 1 kilometer across. All he needs are the telescopes at the right time and place to see them. Campaigns to follow up on targets of the Lucy mission are ongoing via a program called Research and Education Collaborative Occultation Network (RECON). However, the potential exists to go far beyond these targets.
Running occultation observing campaigns is technically and logistically complicated, but Buie says the pay-offs are huge: "I'm after nothing less than the origins of the solar system."
---