How will planetary scientists decide what to call the features they discover on Pluto and its moons?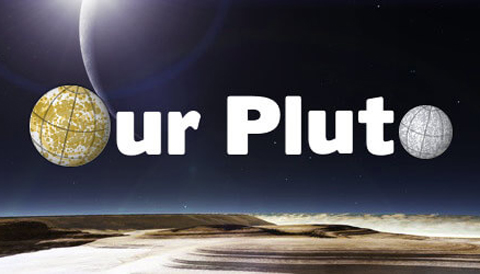 When New Horizons passes by Pluto tomorrow it will collect the first-ever high-resolution images of the dwarf planet and its moons. This means that we'll be able to see Pluto's surface features in detail for the first time — and features, of course, need names.
In anticipation of this naming bonanza, the New Horizons team solicited the public for name ideas, and votes, within a few broad categories. Take a look at the themes and the names they've cooked up here.
The polls closed on April 24th, and the list has been sent to the International Astronomical Union for approval.
In order for a name to be approved, it must go through a rigorous fact-checking and interpretation process — the origin and meaning behind the name must be confirmed, it must be checked against the IAU's already approved themes, and it must be considered for its international appeal and sensitivity.
"Since we are the International Astronomical Union, we have to be certain that the names we choose are ones that everyone around the world will be happy with," explains Rita Schulz, who chairs the IAU's Working Group on Planetary System Nomenclature. "People in the United States and South Africa and Japan should all be able to say, 'Oh yes, here is this name, I know it, and it has to do with my culture.'"
Pluto's naming campaign was the largest to date, and though the IAU has a lot of work ahead to fact-check and approve (or reject) the results, they are happy to have the public's input.
"We don't want to represent researchers, astronomers, and scientists only," Schulz says. "This campaign allowed everybody to see that this is an interesting topic, and also that they can contribute to it."
To give you a taste of what the public wants, Star Trek's Kirk, Spock, Uhuru, and Sulu got the most votes (5,775) under the "Fictional Explorers and Travelers" theme, H. P. Lovecraft's Cthulhu topped the list in "Underworld Beings" with 6,638 votes, and Challenger is the top choice under "Space Missions and Spacecraft" (5,325). See the rest of the raw tally results here.
---
From Pluto's discovery, through the heated debate surrounding its 2006 "demotion," to this week's flyby mission, rediscovery Pluto's history with our newest collection.