Has Comet Q2 Lovejoy stoked you to see more of these celestial travelers? We look into the crystal ball to see what's coming in 2015.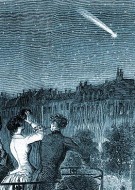 How fortunate we are to begin 2015 with a naked eye comet. Many of you have undoubtedly seen Terry Lovejoy's most recent discovery, C/2014 Q2 Lovejoy, either in the flesh or in photos across the Web. Topping out around magnitude +3.8 earlier this month, this icy blue gem still hovers around +4.5 as January draws to a close. Who knows — Q2 may turn out to be the best comet of the year.
Looking back, 2014 was a generous one for bright comets. Bright could mean "visible with the naked eye," but since naked-eye comets are so scarce, we'll choose a slightly different definition which (I hope) comet aficionados will find acceptable. How about anything visible in an ordinary pair of 7 x 50 binoculars from a reasonably dark sky? That would set our limiting magnitude at about +8.
Using this criterion, 2014 presented skywatchers with six bright comets — C/2013 R1 Lovejoy (6th magnitude in January); C/2014 E2 Jacques (7 in August); C/2013 V5 Oukaimeden (+6.5 in September), C/2012 K1 PanSTARRS (+7.5 in October), 15P/Finlay (briefly at +8.7 during an unexpected outburst in December), and of course Q2 Lovejoy (+5.0 in December).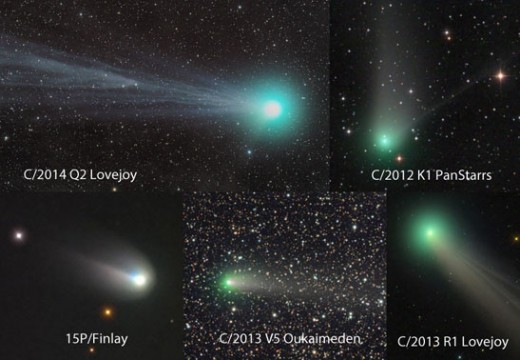 2015 began with a bang with Lovejoy and a second surge from from 15P/Finlay to magnitude +7.5 in mid-January, but we'll soon enter the doldrums as Q2 Lovejoy fades below 6th magnitude sometime next month.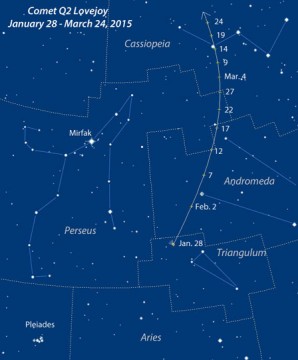 Barring the discovery of a bright newcomer, the new year offers up three bright entries: 88P/Howell, C/2014 Q1 PanSTARRS, and C/2013 US10 Catalina. Let's look at each in turn.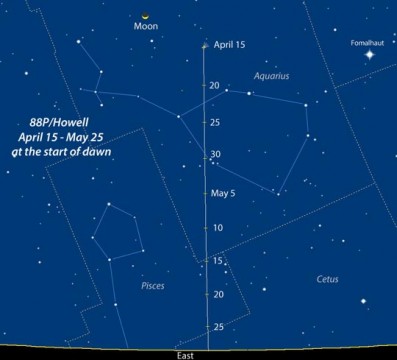 * 88P/Howell — Discovered with the 0.46-m Schmidt telescope at Palomar Observatory on 1981. It reaches perihelion on April 6th, when it could become as bright as 8th magnitude. Northerners need not apply — this comet will be only be visible from the southern hemisphere during the fall season (April, May). More on 88P.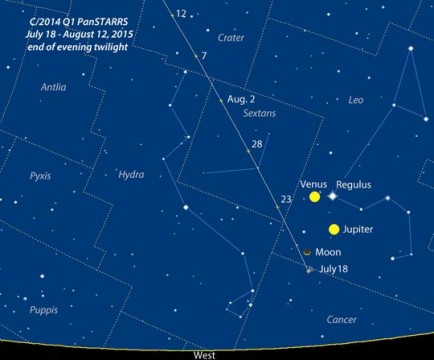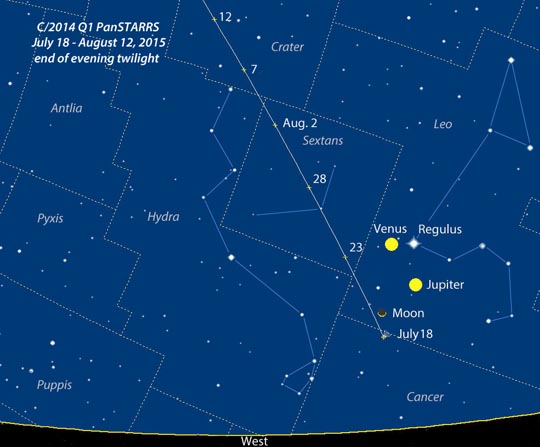 * C/2014 Q1 PanSTARRS — Not only is Hawaii the surfing capital of the world, but it's lately become a hotbed of comet discovery thanks to the Panoramic Survey Telescope & Rapid Response System (PanSTARRS) survey atop Mt. Haleakala, a favorite tourist destination. Created to discover and characterize Earth-approaching asteroids and comets, the automated survey has bagged more than 80 new comets since full-time science operations began in 2010.
Discovered in August 2014, Q1 PanSTARRS will reach perihelion on July 6, 2015, after passing just 0.3 a.u. from the Sun. Expectations are high for it to grow a long, bright tail and possibly crest to magnitude +3 at nightfall during July and early August in the middle of southern winter.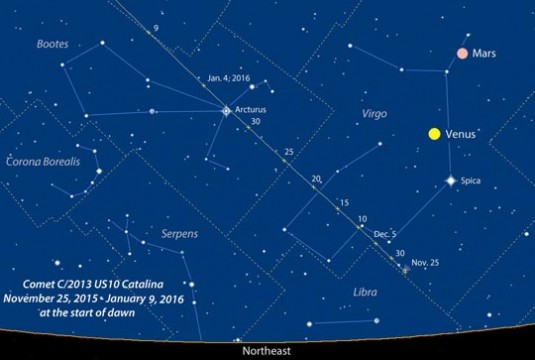 * C/2013 US10 Catalina — Finally, northern folk get their due! US10 was discovered by the Catalina Sky Survey on Halloween 2013. For much of the year, the comet remains the province of southern hemisphere skywatchers. In late July and early August, it reaches magnitude +7 and becomes a south circumpolar object. By late September the comet achieves naked eye visibility (6th magnitude). After perihelion on November 15th perihelion, it surges into view for northern hemisphere skywatchers and peaks at around magnitude +3. As 2015 gives way to 2016, US10 remains bright as it buzzes Arcturus on New Year's night.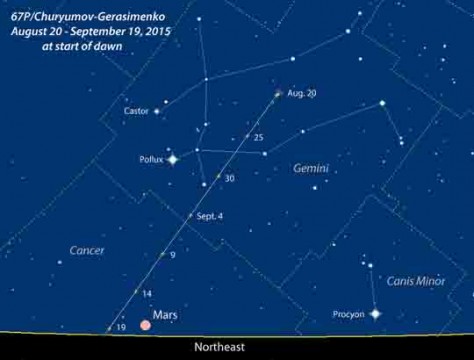 One last comet that must be mentioned, even if it's not expected to surpass 10th magnitude, is 67P/Churyumov-Gerasimenko. Thanks to the Rosetta mission, 67P has become the most intensely interesting comet in recent years. After months of close-up photos of the comet's nucleus, amateur astronomers are eager to see "Chury" for themselves. We'll have our chance in late August when it returns to the morning sky in Gemini-Cancer following perihelion on the 13th.
While comets seem sparse this year, there's no telling when a new one will blow out of nowhere and surprise us all. Old, familiar ones sometimes experience bright outbursts as well. Their unpredictability just keeps us coming back for more.