It's still hanging in! Comet Lovejoy is fading more slowly than expected, still at 6th magnitude, and the Moon is gone from the evening sky.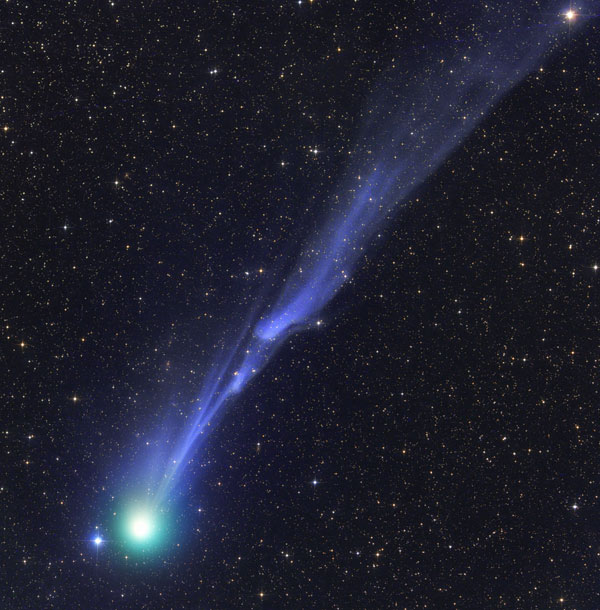 It's long past perihelion and it's also receding from Earth, but Comet Lovejoy, C/2014 Q2, remains a target for telescopes and largish binoculars for early-evening observers. It's now high in the northwest after nightfall, coasting northward day by day across Cassiopeia. Look early before it sinks low.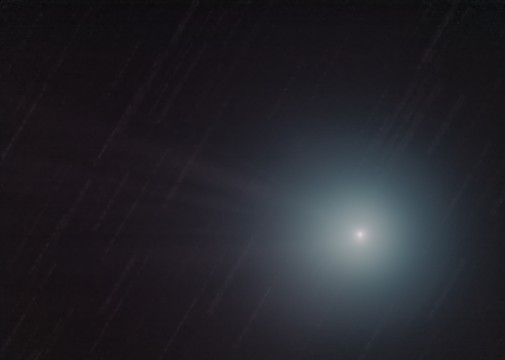 As of March 11th the comet was holding at about magnitude 5.8, fading more slowly than predicted. See various observers' recent brightness observations; look for "2014 Q2."
Moonless early evenings continue through about March 24th. During this time Lovejoy crossed the W pattern of Cassiopeia, probably fading to 6th or 7th magnitude: still within good telescopic reach.
During the moonless nights of April (about the 7th to 23rd), it may be magnitude 7 to 9. The comet passes very close by Polaris in late May, when it was originally predicted to be a mere 12th magnitude, but the way things are going, it could be less faint and still within small-telescope reach.
For more on this comet, see our previous Lovejoy story.
---
For more to see with your binoculars, check out Gary Seronik's Binocular Highlights.
And if you're not getting Sky & Telescope magazine, what are you waiting for??