The swift detection of a small asteroid, and recovery of its surviving fragments, shows we're getting better at spotting incoming objects.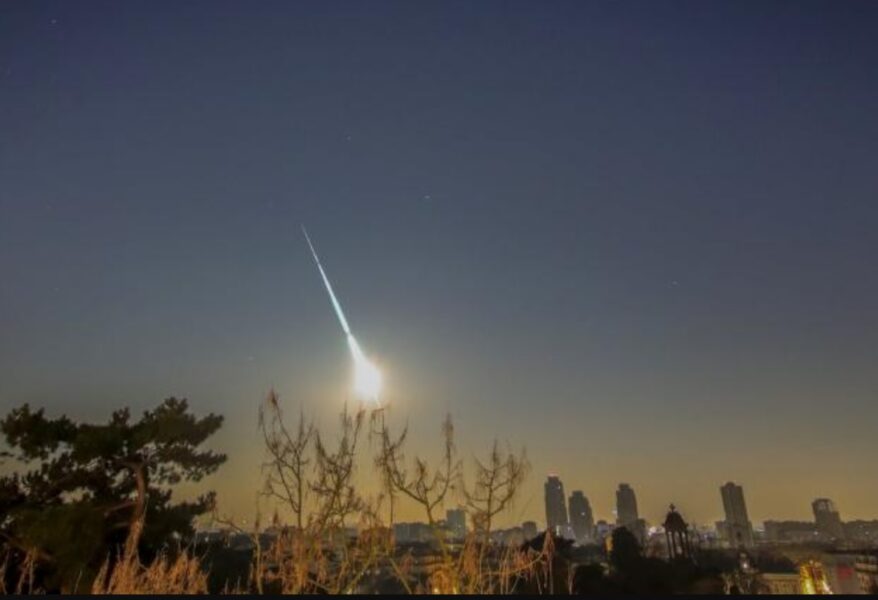 An meteorite fall this week put key detection methods for incoming asteroids to the test, resulting in swift recovery of surviving fragments.
On the night of February 12th into the morning of February 13th, astronomers detected a 1-meter asteroid just hours before it impacted Earth's atmosphere. Astronomer Krisztián Sárneczky spotted the 1-meter (3-foot) asteroid, initially designated Sar2667 and now known as 2023 CX1, as he was working at the GINOP KHK observatory in Piszkéstetö, Hungary, on the evening of Sunday, February 12th, at 9:18 local time (20:18 UT).
The Visnjan Observatory in Croatia quickly confirmed the detection, and just two hours later, observations carried out by astronomers at the Sormano Astronomical Observatory in northern Italy were able help to pinpoint the orbit of the fast-moving object. They pegged a rough trajectory, showing that 2023 CX1 would head for a terminal point off of the northern coast of France.
Discussion soon flashed across social media, allowing time for people across France, the UK, and northwestern Europe to set up and prepare for the event. Observers tracked 2023 CX1 from 20 sites across Europe until it met its demise less than seven hours after discovery at 2:59:21 UT, burning up harmlessly over the Channel between France and England.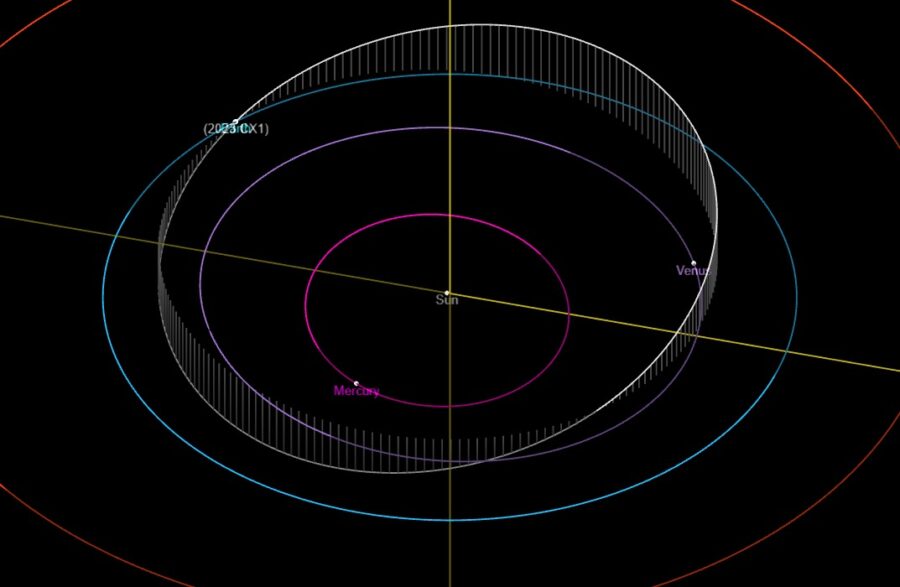 These observations represent the seventh pre-impact asteroid detection. Fifteen years ago, astronomers working with the Catalina Sky Survey in Arizona discovered the first asteroid shortly before its impact: 2008 TC3 was seen 19 hours prior to striking the remote Nubian Desert in Sudan. Two months later, an expedition recovered fragments of 2008 TC3. Since then, five other pre-impact asteroids have been discovered: 2014 AA, 2018 LA, 2019 MO, 2022 EB5 and 2022 WJ1. Meteorite hunters have recovered fragments from only two of those falls.
For 2023 CX1, its final track over the Channel thus led to a tantalizing possibility: Did fragments reach the ground over northern France? With this aim in mind, a team of researchers and amateur hunters from the Vigie-ciel group of the Fireball Recovery and Interplanetary Observation Network (FRIPON) scoured the strewn field in Normandy. They soon met with success, when 18-year old art student Loïs Leblanc spied a dark stone during a hunt in a field in the town of Saint-Pierre-le-Viger (Seine Maritime) on the afternoon of February 15th.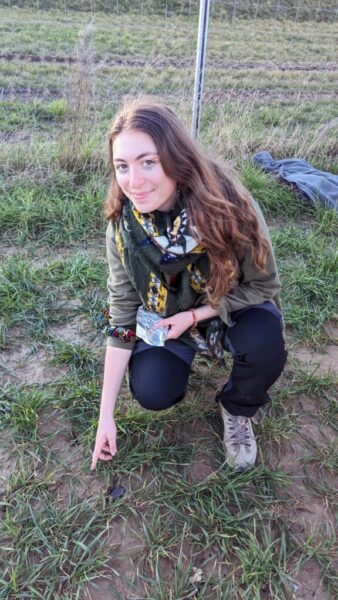 The palm-sized 100 gram (3.5-ounce) sample represents the third recovery of fragments of an asteroid discovered before impact. More fragments may have fallen near the French town of Vénestanville.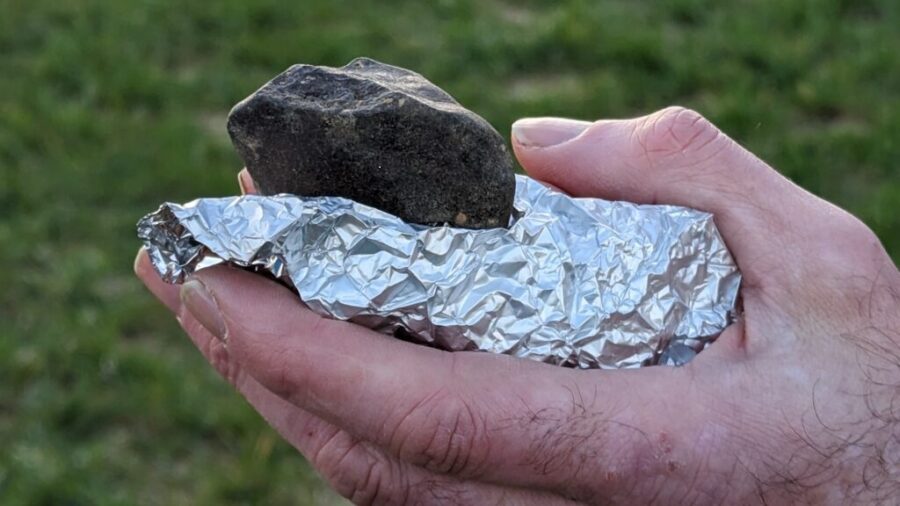 The recovery came one decade to the day after the famous fireball that exploded over Chelyabinsk, Russia, in 2013.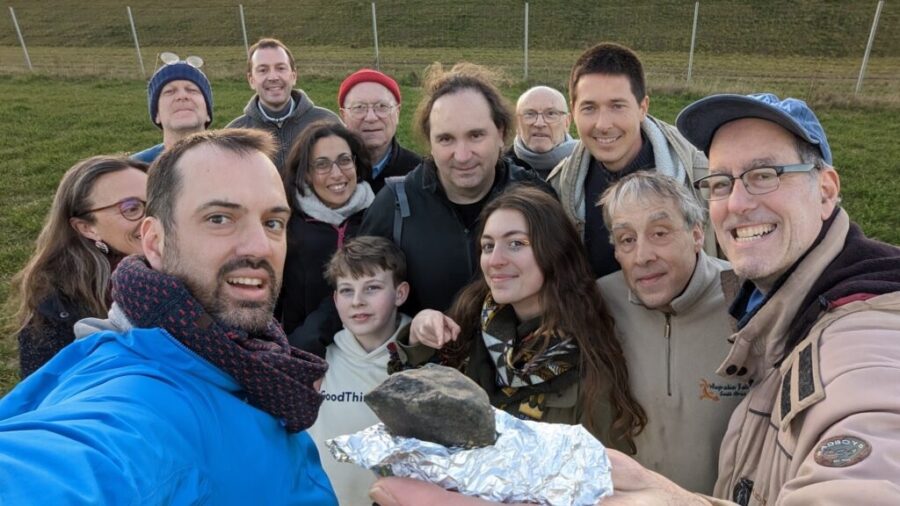 As more automated surveys are looking for asteroids, an increasing number of objects are now found just before impact. In fact, five of the seven pre-impact detections were found in the last five years. They've been tricky to find, because they're both faint and fast-movers against the starry background. In addition, many objects (like 2023 CX1) fall under Earth's shadow just prior to atmospheric entry.
"Recovering and studying meteorites from impacts provides us, free of charge, valuable samples of the materials and their physical properties," wrote Joseph M. Trigo Rodriguez (ICE-CSIC) in a recent post. "Understanding them better will allow us to develop new methods to protect ourselves from visits by much larger asteroids."
The rise of FRIPON and other all-sky searches demonstrates the capability for coordinated efforts to spot and characterize incoming space rocks, as well as quickly collect fragments post-impact. Even as major space missions are sampling asteroids and bringing pieces home, it's still more cost-effective to wait for asteroids to come to us.
Congrats to all who were involved with the effort this week in tracking asteroid 2023 CX1 along its journey down to Earth.
---