Those on the West Coast and in the Rockies will have prime viewing for Wednesday morning's total lunar eclipse, as will Hawai'ians, Australians, and Asians. But if you're on the East Coast, in Europe, or elsewhere in the world — or if you're plagued by clouds — you can still catch the celestial event online. Online viewing is never the same as seeing a celestial event in person, but the commentary and cloud-free views can make up for it!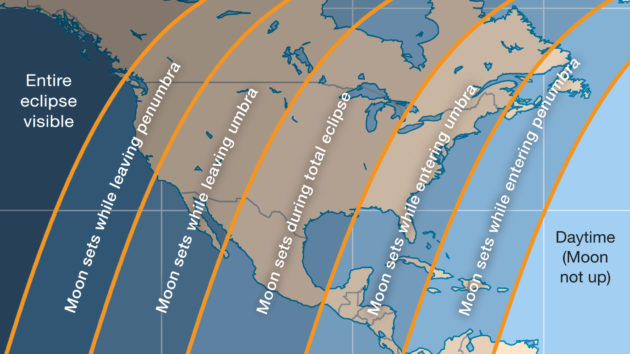 Here's where to find live coverage of the lunar eclipse (times are listed in Eastern Standard Time):
Gianluca Masi will telecast the lunar eclipse via the Virtual Telescope Project 2.0, using Pearl, a telescope available at Tenagra Observatories, along with imagery from a whole host of astrophotographers. The live stream begins at 6:30 a.m. Later in the day, the team will also live stream the "supermoon" rising above Rome, starting at 11:00 a.m.
NASA will be offering live coverage of the lunar eclipse via NASA TV and NASA Live beginning at 5:30 a.m. The views will come from telescopes at NASA's Armstrong Flight Research Center in Edwards, California; Griffith Observatory in Los Angeles; and the University of Arizona's Mount Lemmon SkyCenter Observatory.
Griffith Observatory will also be covering the event themselves via Livestream. The show runs from 5:45 a.m. to 10 a.m.
TimeandDate.com will livestream the lunar eclipse from their site starting at 6:30 a.m.
Slooh.com will be featuring the lunar eclipse starting at 5:45 a.m., with live commentary starting at 7:00 a.m. to share the science, ancient lore, and human stories behind lunar eclipses. Note that site membership (free) is required to view this event.
Clear skies! (And if not, happy watching!)