Concerned about light pollution? Join a virtual conference this weekend that looks at ongoing global efforts to mitigate it.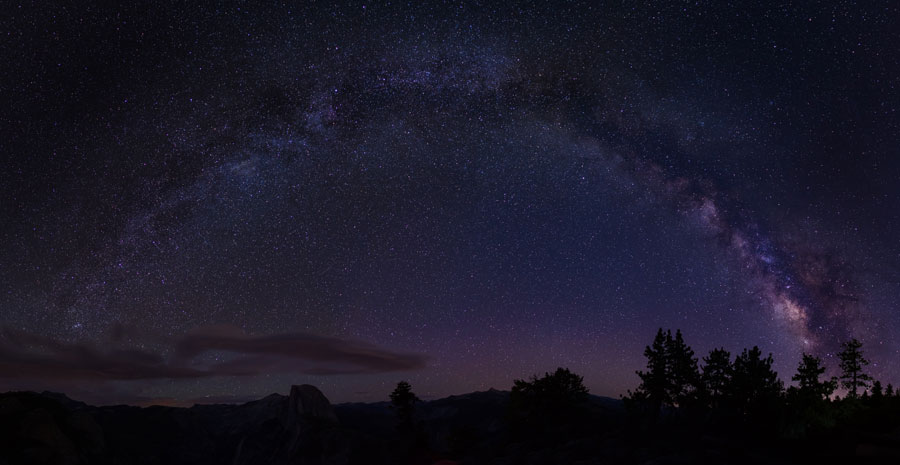 If you're concerned about light pollution and have wondered what you can do to help combat it, tune into the International Dark-Sky Association's 24-hour virtual event starting this Friday, November 12th.
It's not often appreciated that our reliance on artificial lighting can be devastating. Light pollution, the inappropriate and excessive use of artificial light, has not only erased thousands of stars from our night skies, it has messed up our circadian rhythm to the point of affecting our physical and mental health. Physical disorders, such as diabetes and even cancer, have been linked to excess artificial lighting, while mental disorders include sleeping difficulties and depression.
But beyond our own personal choices in outdoor lighting, there are larger actions we can take to counter light pollution. This weekend's virtual gathering — free and open to the general public — will guide you on the steps that you can take.
The International Dark-Sky Association (IDA), founded in 1988, hosts an annual conference that brings together its members and others who are passionate about the cause. This year, the conference will focus on inspiring and empowering you to take action and combat light pollution in your community. Experts and storytellers in the dark-sky movement will join forces with individuals from the IDA's global network to hold workshops, where you'll learn about hands-on activities and tools that you can use to protect the night.
UNDER ONE SKY: November 12–13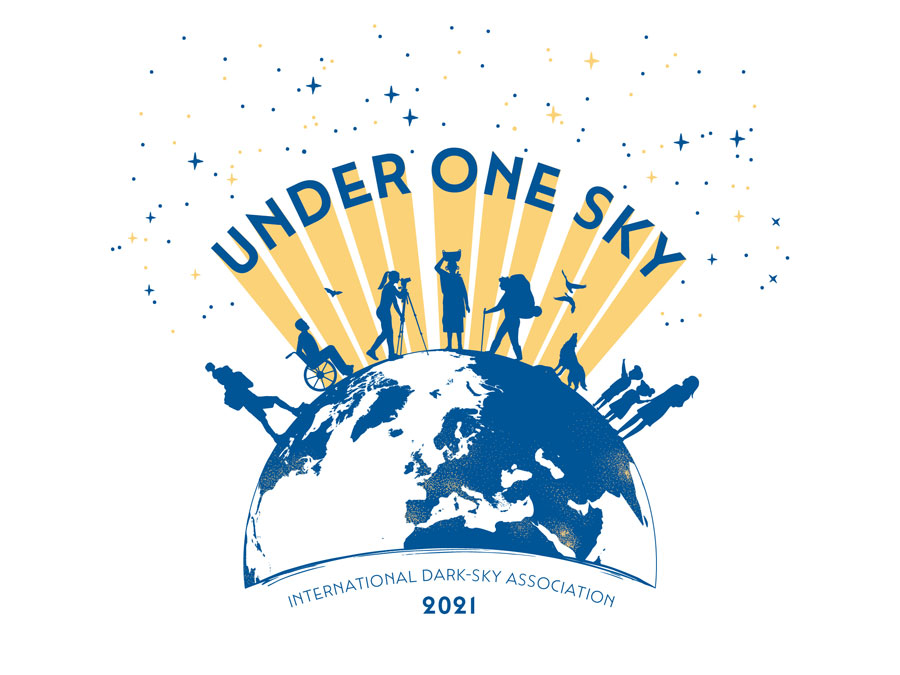 Under One Sky is scheduled for November 12–13 and sessions will take place over a 24-hour time period. Global opening and closing session will bracket three regional breakout sessions done by time zone.
The event kicks off on Friday November 12th at 22:00 UT (2 p.m. PST / 5 p.m. EST / 10 p.m. GMT / 9 a.m. AEDT on Saturday, November 13th) with a keynote lecture delivered by cosmologist and professor in the Department of Physics and Astronomy at the University of San Francisco Aparna Venkatesan.
Following regional sessions, you'll have the opportunity to attend engagement workshops targeted to three levels of involvement (beginner, intermediate, and advanced).
Here are the starting times of the main events planned for this weekend (PST = UT – 8 hours / EST = UT – 5 hours / GMT = UTC / AEDT = UT + 11 hours):
Global Opening: Friday, November 12th at 22:00 UT
Global Networking Session: Friday, November 12th at 23:20 UT
East & Southeast Asia, Australia, New Zealand: Saturday, November 13th at 3:00 UT
Engagement Workshops Session 1: Saturday, November 13th at 4:45 UT
Europe, Middle East, Africa, India: Saturday, November 13th at 10:00 UT
Engagement Workshops Session 2: Saturday, November 13th at 11:45 UT
North, Central, South America: Saturday, November 13th at 17:00 UT
Engagement Workshops Session 3: Saturday, November 13th at 18:45 UT
Virtual Awards, Cocktail Hour: Saturday, November 13th at 20:45 UT
Global closing: Saturday, November 13th at 22:00 UT
The full schedule (including PST, EST, GMT, and AEDT times) is listed here.
Participation is free, but advance registration is required. An exciting list of speakers and panelists — including astronauts, astrophotographers, artists, astronomers, and academics, among many others — will call in from all over the globe to share their passion and expertise.
If you've always wanted to ask your neighbor — politely! — to switch their porch light to a more dark-sky-friendly version but never knew how to broach the subject, then this meeting is for you. Likewise if you've wanted to approach your local authorities on addressing invasive streetlighting but never knew how to go about it.
Forms of Light Pollution and What You Can Do
The International Dark-sky Association identifies the main forms of light pollution as:
Glare: excessive brightness
Skyglow: brightening of the sky over towns and cities
Light trespass: light falling where it's not needed
Clutter: bright and confusing groupings of light sources
Light pollution isn't detrimental only to humans — it also has catastrophic consequences for wildlife and ecosystems. Migrating birds become disoriented by bright city lights and can collide with lit buildings. They can also fall from the sky from sheer exhaustion after flying around in endless circles, reluctant to leave the light source. Turtle hatchlings can't find their way to the ocean, beguiled instead by bright city lights. Even insects suffer under excess light.
This is just a tiny fraction of the consequences of too much human-created light. A groundbreaking study published in 2016 reported that a whopping 80% of the world's population lives under significant skyglow, and a jaw-dropping 99% of Americans and Europeans can't readily enjoy the experience of a naturally dark night.
There are some things you can do to mitigate these effects, starting by asking yourself, for example, do you need to keep your front door light on all night long?
Even if the answer is "yes," you can shield the bulb or choose one that gives off a warmer glow, rather than a glaring blue or white tone. Before you answer "yes," though, consider this: Contrary to popular belief, having a bright light by your front door doesn't improve safety or visibility — instead, glare from bright lights causes the pupils of your eyes to constrict when you step outside to check up on that rustle that you heard, preventing you from seeing properly.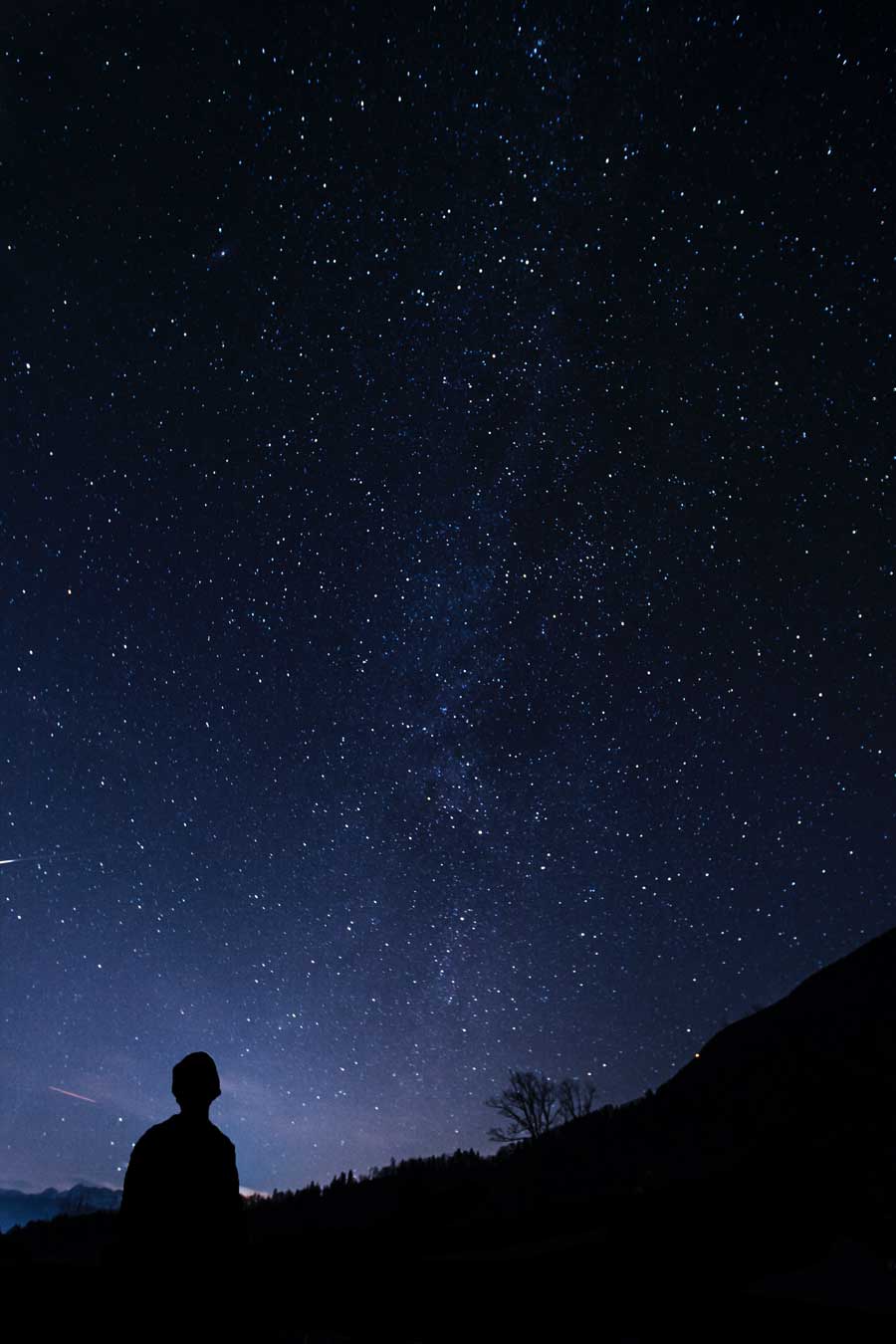 Even if you can't attend the meeting, think about what you can do to help preserve our night skies, for our own enjoyment and for generations to come. Now, step outside, turn off that light, and look up.